The Game of Thrones star Carice van Houten is in a relationship with her boyfriend Guy Pearce. The lovely pair of Carice and Pearce have been dating since 2016.
Carice van Houten and Guy Pearce are blessed with a child as well. As of now, the lovely couple is living together in Amsterdam.
Carice van Houten and Guy Pearce First Met At A Movie Set
Carice van Houten and Guy Pearce first met on the set of movie Brimstone in 2016. In the set, they built a strong connection and started to see each other and got involved in a romantic relationship. The cute couple was first seen getting cozy while hanging out in Los Angeles.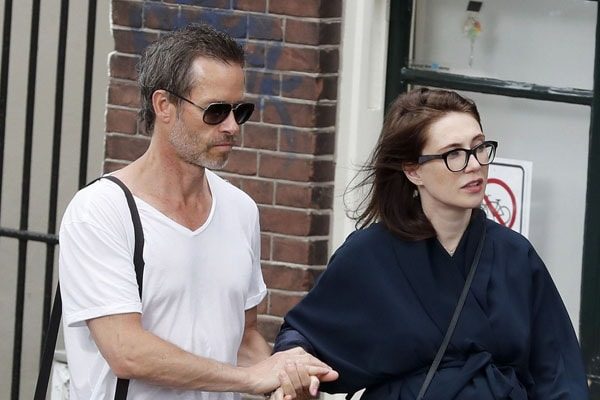 Carice Van Houten and Guy Pearce are in a romantic relationship. Picture source: E online. 
It is reported that Houten helped Pearce a lot to move on because at that time he had recently got split with his ex-wife Kate Mestitz.
Hauten and Pearce Are Parents Of A Son
Despite not being tied in marital knots, the couple has a child named Monte Pearce, who was born in August of 2016. Before the birth of their son, they never confirmed their relationship. They announced the birth of the child via Twitter.
Since the birth of the child, the couple has kept a very low profile. They haven't revealed the picture of the baby. As of now, the couple is living in Amsterdam with their newborn child which is just six months old.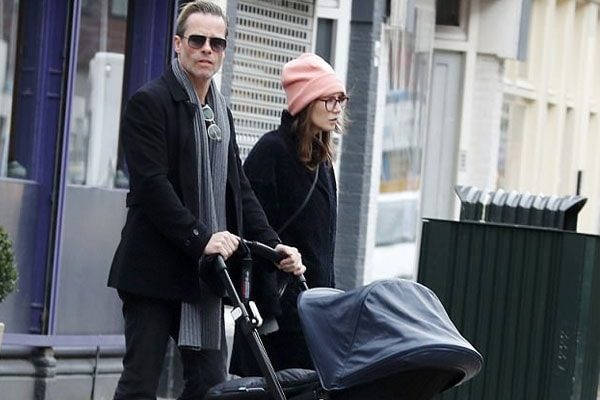 Carice Van Houten and Guy Pearce with their six months child in Amsterdam. Picture source: Daily Mail. 
Pearce Got Into Controversy
Guy Pearce and his ex-wife Kate Mestitz ended up their relationship in 2015 after 18 years of married life. People called him a bastard for leaving Kate and having an affair with Haugen and then getting her pregnant. Many people assumed that he cheated on Kate with Carice van Houten.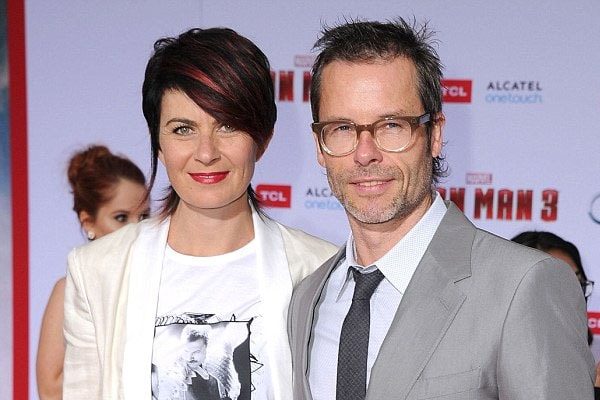 Guy Pearce along with his estranged wife, Kate Mestitz. Picture source: Getty Images. 
In an interview with Andrew Denton, Carice van Houten's boyfriend Pearce told that Kate was the one who decided to end the marriage and also said
It's funny, you know, I've spent the last couple of years trying to protect Kate in all of this… and particularly not saying that it was her decision to end our marriage.
Guy Pearce mentioned that he was blindsided when Kate called it quits, but he still loves her and respects his ex-wife. He was so upset that people were backfiring him without knowing the actual reason.
SuperbHub for more News and Entertainment