Birth and death are unavoidable parts of our lives, and no one knows when they get birth and when they die.
The gorgeous reality show star Alexis Eddy recently died after a cardiac arrest on the 9th of January, 2020, in her house in Mannington, West Virginia, United States. Alexis Eddy's death cause is said to be of a drug overdose.
Alexis was engaged to her then-fiance Nate Lee. Let's find more on her lovelife with Nate Lee.
Was Engaged To Nate Lee
Death only ends someone's life, not their relationship. The ex-pair of Alexis Eddy and Nate Lee got engaged on October 07, 2019. It isn't clear when they started dating. However, Alexis firstly posted a beautiful picture with Nate in August 2019.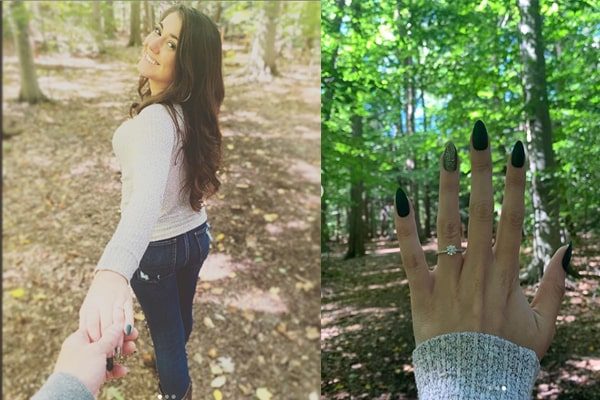 Alexis Eddy and Nate Lee got engaged on October 07, 2019. Image Source: Nate's Instagram.
The late star had revealed the news of her engagement by posting a picture on Instagram captioning 'Went to play in the woods, walked out engaged.' The photo has since been removed from Alexis Eddy's Instagram, but still is on Nate Lee's Instagram.
Alexis Eddy's fiance, Nate Lee's Instagram, is full of their precious photos in which we can see their love for each other. In one of his latest posts, Nate has posted a video of Emily getting tattooed.
Alexis Eddy and Nate Lee's Break Up
There is no confirmation whether the pair called off their engagement or not. But people started assuming the ex-duo had parted their ways because every photo of Nate was deleted on Alexis Eddy's Instagram.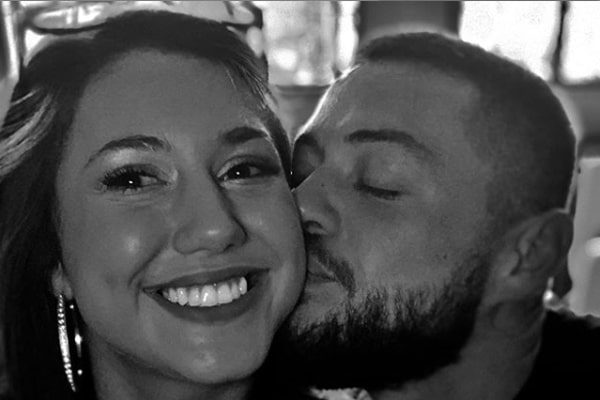 Alexis Eddy and Nate Lee possibly parted ways before Alexis's death. Photo Source: Nate's Instagram.
According to some sources, Eddy had also started posting tweets about searching for a new boyfriend in December 2019.
Alexis Eddy also once wrote on her tweet, "Honestly, I gotta stop using the  'people you may know' tab on Facebook to window shop for boyfriends."
Alexis Eddy's Death
Law enforcement sources told TMZ that they received a call on 7 AM Thursday morning about Alexis Eddy, who got a cardiac arrest.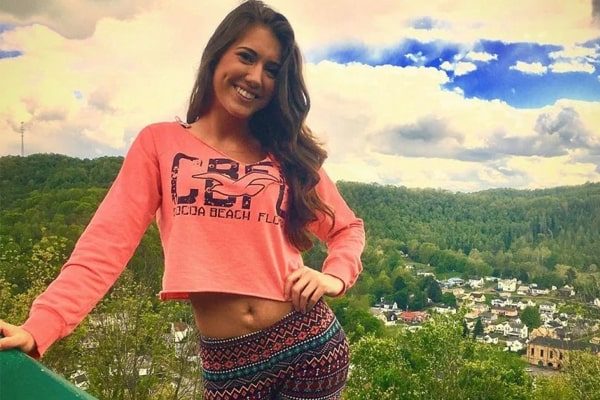 Alexis Eddy died after getting a cardiac arrest. Image Source: Alexis's Instagram.
Her social media have become a scene of mourning for people. After Alexis Eddy's death, many people have given condolence to her by writing 'My heart is breaking,' 'RIP beautiful,' 'Rest in peace sweet girl,' and many others. It looks like many people's hearts have broken after her death.
The late Alexis was the former contestant of the MTV's hit reality show, Are You the One? 
Though Alexis Eddy left this world, the memories she had with Nate will always remain in Nate's heart. Alexis came to Nate's life for a short period but left beautiful footprints on his heart.
Rest In Peace, Alexis Eddy!
Keep in Touch With SuperbHub For More Updates On News, Entertainment, Biography.