Lonnie Chavis stole millions of heart with his cute looks and role of Randall in TV series This is Us.  All know about Mandy Moore, Milo Ventimiglia, and Sterling K Brown but in the drama, Chavis is the center of attention.
This young guy from Southern California has not even reached a teenage but he is already making a good fortune after being featured in This is us. Furthermore, this suggests that his future is bright and perhaps he will be on the list of the richest kid in Hollywood.
Not only this, Chavis got a chance to play a role in Disney action/comedy movie Magic Camp, after performing in comedy series, White Famous.
Lonnie Chavis's latest project and first feature film is Disney's Magic Lamp starring Adam Levine, Gillian Jacobs and Jeffrey Tambor.
Image Source- Instagram
Lonnie Chavis Net Worth: Charges $1,000 per day
Ronnie a.k.a little Randall charged $10,000 for an episode of a Showtime Networks flick White Famous(Oct -Dec 2017). It usually takes ten days to finish the shooting of a single episode; which means he earned a thousand dollar per day.
Furthermore, there was nine episodes in the season. So, one can do the math and find out that this kid is earning way ahead than any adult graduate.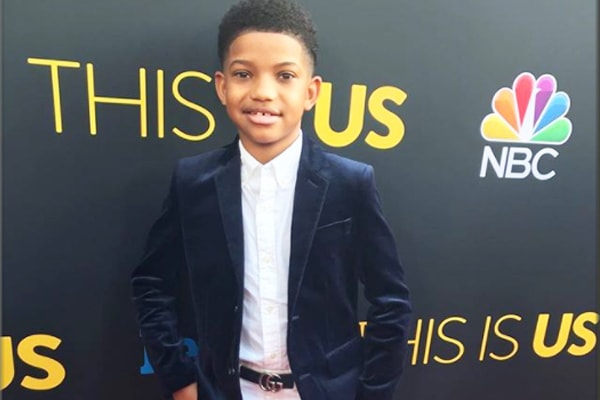 Little Randall, Lonnie Chavis net worth includes his income of $1000 per day, which is sure to increase in future. Image Source- Lonnie Chavis's Instagram
This isn't the only thing that includes in Lonnie Chavis net worth. Chavis will be featuring in Disney film Magic Camp. According to TMZ, Chavis received $14,368 for fourteen days.
Furthermore, he received $3,563 for extra shooting. Overall, he will be making about $18,000 as a fee from the movie.
Well, it's a Disney movie with a cast like Gillian Jacobs and Adam Devine. So, we can predict this movie as superhit. Furthermore, Chavis might get additional earnings after the movie's success in box office.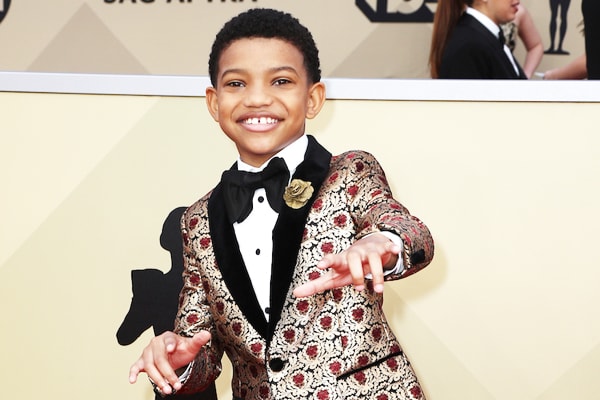 Lonnie Chavis has earned $14,368 for forteen days shooting for Disney's Magic Camp.
Image Source- Young Hollywood 
Lonnie's Mom handles his account
Lonnie Chavis's mother, Najah Chavis is looking after her son's account and income. Similarly, Lonnie's agent is Eris and his manager is from Randy James Management. He also has his own official website.
Najah remembers the time when her kid, Lonnie at the age of four pointed towards the TV and told her that he wanted to be there. It was Lonnie's mother Najah who started submitting his pictures and presenting him for modeling and also commercial opportunities. Her and Lonnie's wish came true when a theatrical agent discovered him.
At the age of eight, he got his biggest break playing Randall in NBC's hit drama series, This is Us.
Now, the celebrity kid is going to award shows with his parents making them proud.

Undoubtedly, Lonnie Chavis net worth has a way to go. He is a kid of fortune. And very soon, he will grow up and will be riding luxurious car, buying an expensive house and leading the role in the movies. He is currently having the time of his life.
Multitalented Lonnie's fans are also crazy about his dance moves. Watch out his moves before you go!
Stay tuned to SuperbHub for more exciting Entertainment News.