In the 21st century, the best path to become an internet celebrity is through YouTube. YouTube has given people a means to be famous and also earn a lot of money at the same time. Youtubers like PewDiePie, Logan Paul, and Dude Perfect have amassed a massive net worth by posting videos on YouTube. Another addition to this list of YouTubers making a lot of money is Lilly Singh.
Lily Singh has a net worth of $16 million. She makes most of her money through her YouTube channels IISuperwomanII and Superwomanvlogs. She made $10.5 million is 2017 and was the 10th highest earning Youtuber.
Lilly Singh, better known by her YouTube alias Superwoman (don't be confused with the DC Comics' Superwoman), is a Canadian YouTube personality, vlogger as well as an author. She made her fortune through her YouTube Channel IISuperwomanII.
Having started her channel IISuperwomanII on October 29th, 2010, he regularly posts videos about her life and people's complaints. She also reacts to other controversial videos. Thanks to these videos, she has gained a massive fan following and amassed a lot of money, landing herself amongst the highest earning YouTubers.
Lilly then started her second YouTube channel named SuperwomanVlogs, where would regularly post vlogs about her daily activities. This channel helped her increase her net worth even more. As of 2018, her estimated net worth is $16 million, as per  Celebrity Net Worth.
In addition to her YouTube channels, she also does live performances all over the world. She is also a writer, having written the book How to Be a Bawse in 2017 and Toxic Relationships in 2015. These ventures also help in increasing her net worth.
Lilly Singh's Best Selling Book How to Be a Bawse cost $14.45 for paperback, $19.18 for Hardcover $19.96 for Kindle, and $27.00 for Audio CD.
Earnings From YouTube
Lilly's main YouTube channel IISuperwomanII is also her main source of income. This channel has over 13.5 million subscribers and more than 2.5 billion video views. As a result, she has made a lot of money from this channel. Her most popular video is How Girls Get Ready which has almost 26 million views.
Her second YouTube channel Superwoman Vlogs is also very popular. The channel has almost 2.5 million subscribers and 333 million video views.
According to Forbes, she earned $10.5 million from YouTube in 2017.
Earnings From Other Sources
Other than her YouTube channels, Lilly also does live performances. In 2015, she did a world tour titled "A Trip to Unicorn Island". In the tour, she included her YouTube content along with singing, dancing, comedy, and music. She did shows in India, Hong Kong, Singapore, UK and many more. She reportedly made millions of dollars from her tour.
Lilly Singh at her Concert in  California. Image Source: Tube Filter
Lilly is also a singer and has featured in songs like Hipshaker and Mauj Ki Malharein, the latter of which was featured in the Bollywood movie Gulaab Gang. She has also written books like How to Be a Bawse and Toxic Relationships. These ventures increased her net worth a lot.
Also See: YouTuber Pete Bucknall's Net Worth
House and Car
In 2016, Lilly bought a Spanish-style house at $1.5 million in Hancock, Los Angeles. The house is stunning and is nothing sort of a fantasy. In addition to her house, she also owns a Tesla Model S, the car also driven by the likes of Will Smith and Matt Damon. Her life is nothing sort of a fantasy.
Also See: YouTuber Emily Canham's Net Worth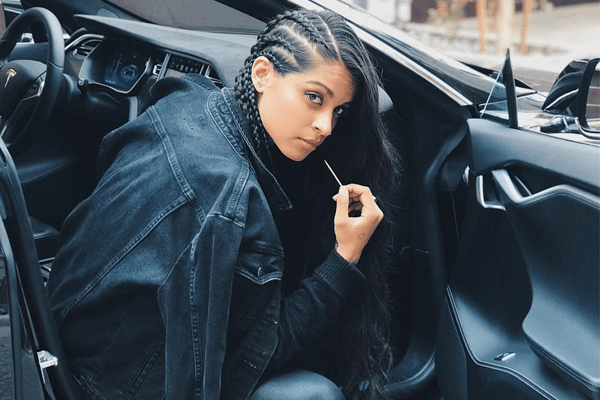 Lilly Singh's Model Tesla S, Image source: Pinterest
Lilly Singh has a Tesla Model S, same as Will Smith and Matt Damon. She is close friends with Selena Gomez and takes The Rock's daughter for ice-cream.
Boyfriend and Celebrity Friends
Lilly is currently dating Yousef Erakat. Her boyfriend Yousef is also a YouTuber. They have been dating since 2016 but haven't married yet.
She is also close with a lot of high profile celebrities. She is close friends with Selena Gomez and Selena constantly appears on her Instagram. She is also friends with Dwayne "The Rock" Johnson and takes his daughter for ice-cream.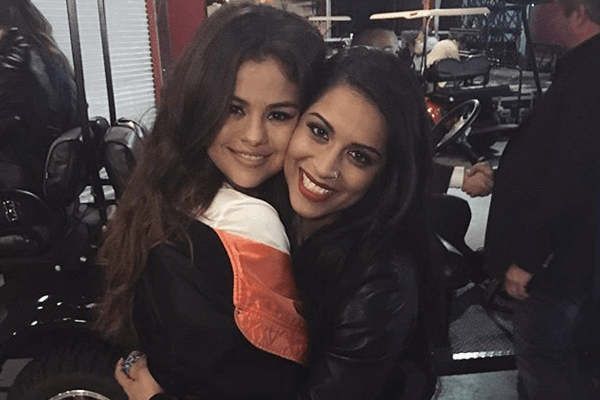 Lilly Singh and Selena Gomez are very close friends, Image source: Pinterest
Also See: YouTuber AzzyLand's Net Worth
In 2017, Forbes listed Lilly Singh as one of the highest paid YouTuber in the World. Her Net Worth is $16 million.
For more News and Entertainment, visit SuperbHub.