Many rappers are into tattoos as it is popular in the rap world, so it is no surprise there are tons of rappers with body inked. Lil Xan is one of the rappers who have different tattoos all over his body.
Lil Xan is an American rapper, singer and songwriter. Apart from songs Lil Xan aka Nicholas Diego Leanos is also famous for his Tattoos. Like other rappers Post Malone, Lil Pump, and Fetty Wap, he also has many face tattoos.
Lil Xan's Tattoos On His Face
Lil Xan has got a total of eight tattoos on his face. He got his first face tattoo when he was 18 years old. He wanted to go face tattoo but was too scared of his mom. So he got his tattoo on mom's name 'Candy' tattoo on his face below the left cheek.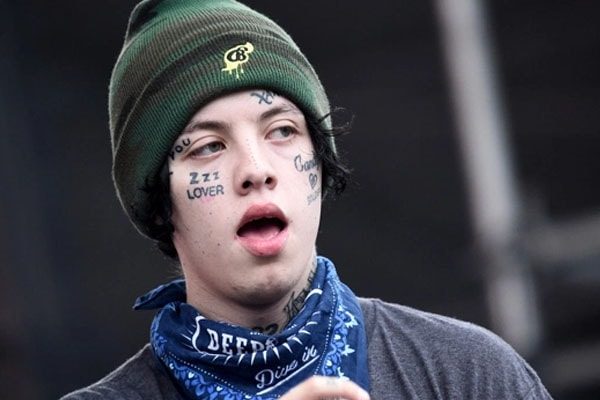 Lil Xan is famous for face tattoos. Picture source: Hollywood Life.
The Slingshot rapper Lil Xan got another Tattoo vertically on the left side of his face written '1996.' He also has a small love heart and word 'soldier' tattooed below his mom's name. He has also got 'zzz' tattoo in his face and word 'LOVER' below it. Xan has got 'Xanarchy' tattoed on his forehead and 'You' tattoo under the right eyebrow. He also has got an upside-down cross tattoo next to the right eye.
We bet many of the tattoos hold a special meaning for Lil Xan.
Lil Xan's Other Tattoos
Not just in the face, but Xan has also got some tattoos on his body. He has three tattoos on his neck; 'CITGO', 'Anxiety' and '32'. He got his first tattoo of no face spirit from the Japanese animated movie as he is a massive anime fan. His arms are also filled with tattoos. He has got a 'Paranoid' tattoo on his right arm and 'Xanarchy' of the left hand.
Lil Xan's has a couple of tattoos on his chest. He's got a tattoo of a Hummingbird, 'DEC 3' and portrait of a house on the left side of the chest. Furthermore, he has tattooed PEEP on his right fingers in the remembrance of Lil Peep.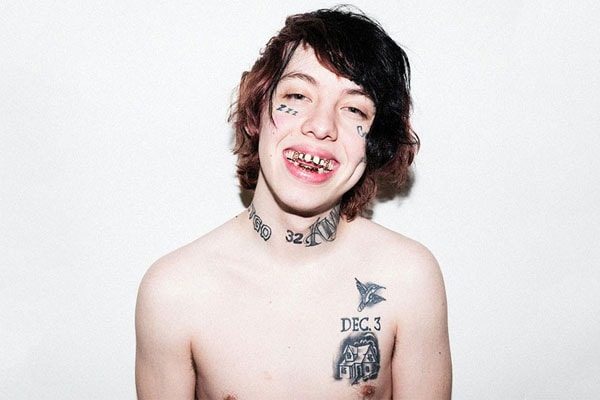 Lil Xan has got many tattoos on his body as well. Picture source: Chicago Reader.
The talented Lil Xan got a little love heart tattoo, number 96, 'NO RULEZ' and 'Do not be overcome by evil' on his right hand. He also has got 'F**K OFF' on his left hand.
Who knows, Lil Xan could be even planning on getting more tattoos.
Keep connected with SuperbHub for more News, Entertainment and Biography.