Drama and rumor never seem to leave the side of celebrities all thanks to the over indulgence of the paparazzi. Lil Mama's dating rumor has been brewing rapidly in the past couple of months. The man she has been affiliated to-Tristan "Mack" Wilds has had it enough with Lil Mama's dating rumor! Thus he comes to the rescue to clear the falsified rumor! Let us get into this spicy affair!
Tristan "Mack" Wilds shuts down alleged dating rumor with Lil Mama
Lil Mama's dating rumor started brewing when she posted a picture on her Instagram account along with Tristan Mack Wilds on it. The Instagram post as shared on 2nd January 2017 and went on to gain much hype when the public began assuming that Lil Mama and Mack were dating.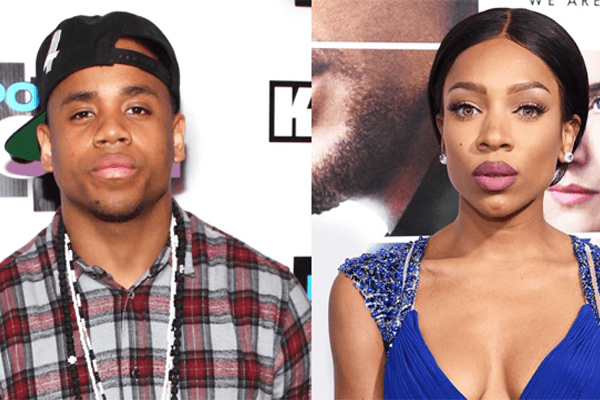 Lil Mama seemed to get pissed by the fallacious rumors thus she went on to delete the post. But it was not just her that get irritated by the rumor but Mack Wilds himself wanted the rumors to stop. Thus he took to twitter to share what he felt was right.
In his twitter past, Tristan Mack Wilds went on to write that although he is flattered when people assume that he is dating "every time a picture" of him with an "amazing woman surfaces", it just is "not the case".
He clearly indicated that he is not in a relationship with Lil Mama and that just because they are close does not mean that they are dating. He furthermore went on to add in a second tweet, "our generation corny as fuck" regarding the crazy Lil Mama dating rumor.
Lil Mama's personal life
Lil Mama born Naitia Jessica Kirkland is a hip hop recording artist who is known best for her songs Lip Gloss and Shawty Get Loose. Lil Mama has always been very reluctant on speaking about her personal life in front of the public. She is seen mostly busy with her career as a singer and rarely has time to go on dates.
Although Lil Mama is known to be single at present, there have been rumors that she has a baby daughter. This rumor has never been accounted to by her.  Apart from being linked with Tristan Mack Wilds, she has also been linked to Lance Gross who is a married man. By the looks of it, Lil mama is single and is very happy with her life!