American Rapper, Songwriter and producer Kimberly Denise Jones aka' Lil' Kim' gave birth to a baby girl on June 9, 2014, with a rapper/singer Mr. paper. Kim named her adorable princes 'Royal Reign'. Apart from her busy schedules, The Actor mom Lil' Kim keeps her baby as her top priority. The growing toddler is slowly making her debut on Instagram.
Model Kim is a native of Brooklyn, New York. Her top popular songs include "Big Momma Thang", "Came Back For You", "Not Tonight", "Lady Marmalade", "Crush on You"," Lighters Up", etc. Lil' Kim's Net worth is estimated to be $18 million.
The song ' Came back for You' was a big hit where she got nominated for a Grammy award for her best solo performance. Kim dated famous Hollywood actors and singers like Ray J, Jay Z, Jamie Foxx, Scott Storch, etc. She also dated the musician, artist Mr. Papers from 2012 to 2015.
Pregnancy and baby girl
The Singer revealed her pregnancy in February with Mr. Papers. 'Magic Stick' singer Kim's extravagant baby shower pulled the media attention and made a popular timeline. Like other Stars, she did not miss to give the most lavishing and loving welcome to her first child. Lil' Kim welcomed her baby girl on June 9, 2014. The proud mom Kimberly named her baby 'Royal Reign'.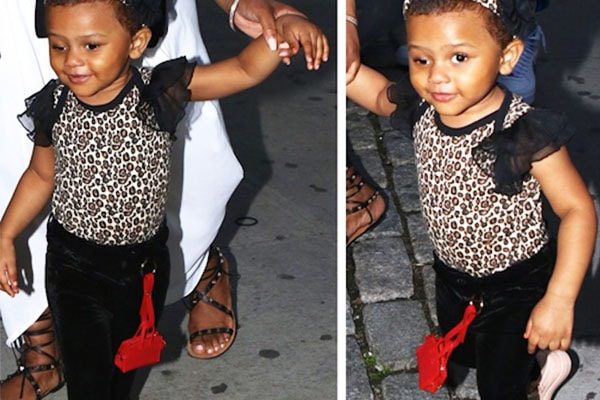 Lil' Kim's adorable baby looking cutest in an animal printed dress.
Image Source: Hollywood Street King
Daddy Paper/Custody Battles
Mr. Paper who is a native of Honduras is a Hip-Hop artist and American rapper. His real name is Jeremy Neil. Singer paper came to the public eye through dating rich American Rapper Lil' Kim also called as 'Queen Bee'. He is also featured in songs like "Celion"," Kissing You"," Rise Up", "No Time "," Red Light" etc. He is a father to the Lil' Kim's daughter Royal Reign.
The two couple dated for 3 years (2012-2015). In 2014 Lil' Kim welcomed her baby as a single mother. Later Mr. Papers legally claimed for being the baby's father. They also fought a custody battle for a baby which was later cooled down. The two celebrity couple was seen together in a baby shower. The proud, to-become-parent stars seem quite happy and contented.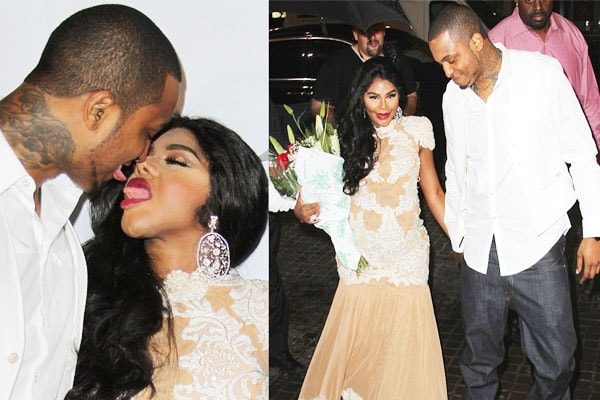 Lil' Kim and boyfriend are spotted in a lavish baby shower.
Image Source: urban grace
Even if the relationship wouldn't last they always have their baby princess in common. Being a parent is no easy, this makes even harder to the celebrities. Their tough and busy schedule has always been a problem for their family life. Apart from that, Singer Paper is quite close to his little princess. He also wrote a song about a Queen Bee while he was battling custody for his daughter Royal Reign.
The rapper who dated Lil' Kim formerly, is now dating an American model and adult star ErikaFbaby. The 30-year-old rapper has been dating Model ErikaFBaby since 2016. Despite, being in spotlight Mr. Paper already proved him as a responsible and caring father. It is seen that he would not miss a chance of spending time with his toddler.
SuperbHub for Exclusive News and Entertainment