Laura Wasser is an ultimate solution for the divorce of celebrity. She is a famous attorney of Hollywood. Wasser is a divorce lawyer for celebrities like Britney Spears and Kevin Federline, Angelina Jolie and  Bradd Pitt and Johnny Depp and Amber Heard. Overall, Laura is a Hollywood's complete divorce attorney.
Wasser is a single mother and mother of two children. Even though she spends most of the time with her children, she manages the time for her lawyer profession as well. As she believes that divorce is the worst part of the relationship, but the legal part mustn't be difficult for the couple. Therefore, Wasser has inaugurated her own company. It's Over Easy.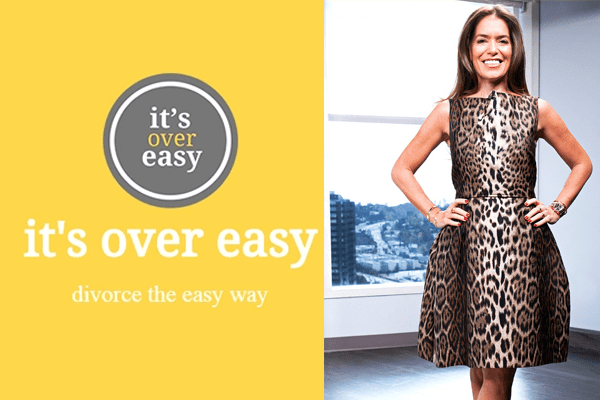 Laura Wasser, an owner of a new company It's over easy.Image Source- E! Online/ It's Over Easy
This company basically focuses to ease the complication and the expenses. Plus the owner of the company has experience over 20 years. She has handled a number of high profile and high net-worth dissolutions. Furthermore, the company makes a profit or generates revenue from the fee and other compensations. As a whole, the earning from company adds to Laura Wasser's net worth.
How much does she Charge for a Divorce?
Wasser is huge name regarding a divorce attorney in Hollywood. Stars with name, fame and cash came to her for help. Afterall, Laura is one of the best divorce attorneys. As we all know, most of the high profile Hollywood stars earn in a million and doesn't hesitate to pay any amount during the divorce process.
According to Hollywood Reporter, Laura Wasser's company believes in cost-efficient legal separation. Dealing with her company is always cheaper than paying attorney hundreds of dollars an hour. Also, in America the average divorce costs around $20,000.
But the company charges lesser or affordable amount. The company have categorized the divorce into Basic, pro level and premium. Where basic package costs $750 per spouse. Then pro level costs $1,500 including a 30-minutes conversation with a family law consultant. While the expensive package is a premium package that charges $2,500 and includes 90- minutes conversation and both spouse.
Also See: Laura Wasser is Divorced Too
Personally, she charges $850 per hour and requires a $25,000 retainer. Furthermore, she barely speaks on behalf of people who have less than $10 million. While she began her attorney job with low-profile cases. But she represented Stevie Wonder in a $30 million palimony suit filed by his girlfriend. This was a crucial breakthrough for her career.
Undoubtedly, Wasser makes a lot of cash from the celebrity to add her fortune. As a family and divorce attorney, surely Laura Wasser's net worth is in millions. Notably, she negotiated a $400 million divorce settlement for her client, Mel Gibson's wife, Robyn.
Laura finalized Angelina Jolie Divorce
Laura was the one who finalizes the divorce of Brangelina. The couple combined have a net worth of $400 million. Where Brad Pitt's net worth is estimated around $240 million while Angelina Jolie's net worth about $160 million. Brad Pitt was paid $14 million for World War Z and Angelina was paid $15 million salaries for Maleficent.
The pair was widely accepted but the couple separated in 2016. The owner of $400 million fortune, Branjelina's divorce settlement was done by Laura. Undoubtedly, Laura was paid a great amount of cash from the settlement and sum to Laura Wasser's net worth.
Laura Wasser is a partner of a Law Firm
Wasser is a partner in a law firm Wasser, Cooperman and Mandles that was pioneered by her father, Dennis Wasser. Her father built this firm to help multimillionaires, athletes and celebrities.  Dennis has worked for a celebrity like Billie Jean King, Mia Farrow, Alec Baldwin, Tom Cruise, Steven Spielberg and Clint Eastwood.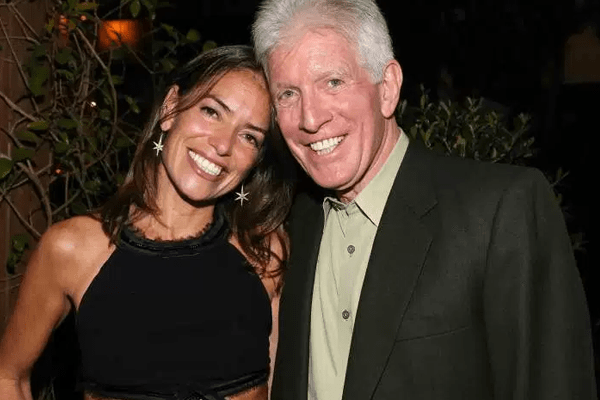 Laura with her father, Dennis Wasser.Image Source- Heavy
House and Cars
As she is a single mother of two children, she has to spend the most time with them. So, she prefers working from her home. Wasser connects with her clients and makes a deal via phone.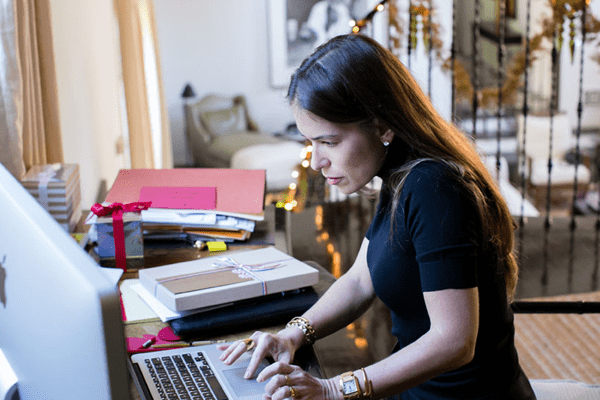 Laura Wasser works and connects to her client from home.Image Caption- A Lawyer's Life
Furthermore, she is also an owner of a car. Importantly, the car is an integral part of her daily life. She drops her kids at school and visits to her client and later receives her kid from school in her car. Consequently, her car is saving her time and money.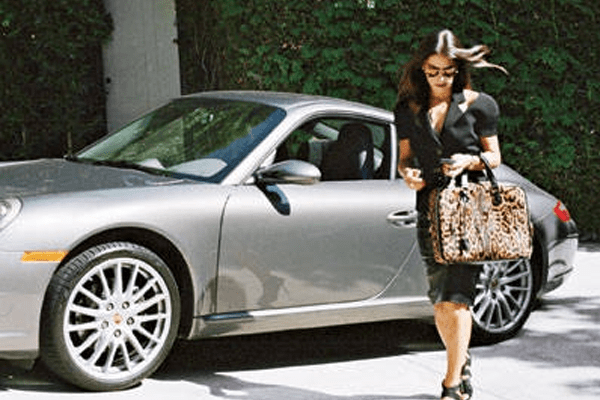 Laura Wasser's car: plays a vital role in her daily life. Image Source- Pinterest
Also, she is an author of a book, It Doesn't Have to Be That Way: How to Divorce Without Destroying Your Family Or Bankrupting Yourself published in 2013. In the book, she writes about the tricks for divorce without destroying the family or bankrupting. On Amazon, the book, costs $9.49 for hardcover, $9.18 for paperback and $6.79 on Kindle.
Stay updated with SuperbHub for interesting Celebrity Facts.