Arguably one of the most famous on-screen couple in the Disney channel series,  Austin & Ally, Laura Marano, and Ross Lynch are not officially dating with each other. Many sources claim that the alleged couple is just good friends.
The couple became an overnight sensation after their performance in the Disney series, Austin & Ally. Their on-screen chemistry created such an impression that the couple was considered a real-life couple.
Relationship of Disney's "Austin & Ally"  Stars Couple, Laura Marano and Ross Lynch
Initially, the beautiful duo of Laura Marano and Ross Lynch were rumored to be dating since 2012.  Since the massive and overwhelming success of the Disney TV show, Austin & Ally,  fans and several sources claimed that the couple was seen as an item.  Their TV series, Austin & Ally started in 2011 and ran for four seasons as the series ended on January 10, 2016.
Both the on-screen couple of Laura Marano and Ross Lynch were prominent stars that contributed significantly for the success of the show. The pair was a couple on the show. However, outside the show, the duo was just really good friends. However, Ross during an interview with G14 stated he and Laura were kind of a married couple. Ross meant that the alleged lovebirds looked out for each other just like a married couple would do but they do not share a romantic affair together.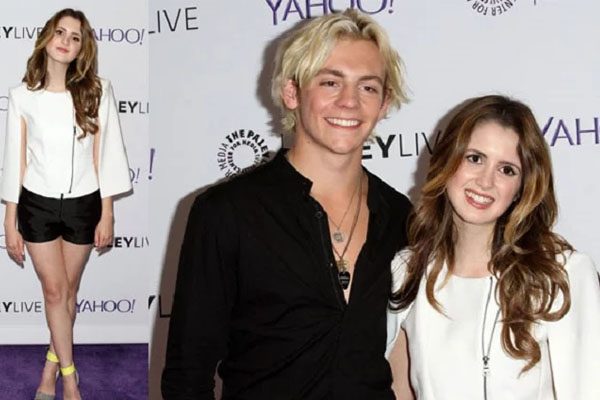 Laura Marano and Ross Lynch together attending an event and many fans want them to be a real-life couple. Image Source: Pinterest.
Even as recent as 2018, several years after Austin & Alley has folded, both Laura Marano and Ross Lynch are still rumored to be dating when seen together in several places and parties together. Seeing being close and sharing a happy and joyous moment together, many fans of the Austin & Alley suspected that there was still something going on between the duo.  Even a romantic relationship stirring up maybe?
But the truth be told, there is nothing romantic going between on between Laura and Ross. They are just good friends who like the company of each other and really the bestest of friends. Though for the time being, Ross Lynch is in an alleged relationship with his rumored girlfriend Jaz Sinclair, who is also his co-star in Sabrina. And Laura Marano is possibly single.
SuperbHub for more News, Entertainment and Biography