Death is something that nobody can bribe nor curve. Experiencing death feels more tolerable than to lose someone dearest and the nearest. Late actor Mark Blum's wife Janet Zarish had to experience the loss of her beloved today.
If you just found out who Janet Zarish is, let's get to know more about the wonderful woman.
Who Is Late Actor Mark Blum's Wife Janet Zarish?
Janet Zarish is an American actress known for her work on theatres, movies, and television. Mark Blum's partner is a woman with exceptional talent and dedication. Born on April 21in Chicago, Illinois, U.S.A., she was raised in Deerfield, where she graduated from Deerfield High School in 1972.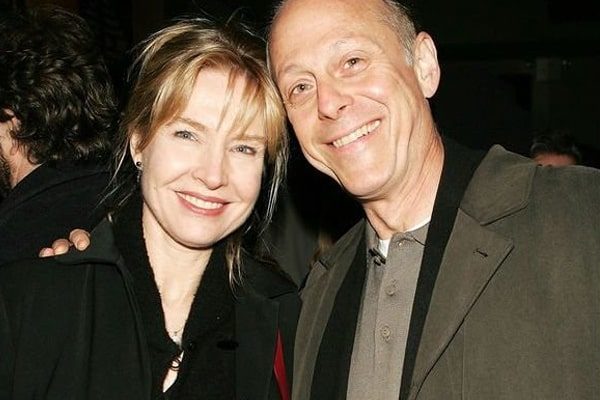 Mark Blum's wife, Janet Zarish, is a positive woman who accepts individuality. Image Source: Pinterest. 
Later, Zarish went on to received her B.F.A. at The Juilliard School under John Houseman. Furthermore, she is the Head of Acting of the Graduate Program at Tisch School of the Arts. The talented woman is known for Seinfeld, Mystic Pizza, and The Next Big Thing. 
Janet Zarish is a very soulful and compassionate person who believes she is training, not just the actors but the citizens of the world. She also believes that her students affect her every day and thus wants to teach someone who works with their heart.
According to Zarish's IMDb, she has more than 20 movie credits, including Law & Order, Malcolm X, Nurses, and many more.
The beautiful lady met and married one of the finest actors in the industry, Mark Blum, on May 29, 2005. The couple shared deep love and compassion for one another until Mark's untimely demise.
How Did Janet Zarish's Husband, Mark Blum Die?
As mentioned above, death is the ultimate rest that no human can deny. The soul leaves, the body suffers, and so does the people who have the memory of those who passed. Late actor Mark Blum's wife, Janet Zarish, is experiencing the same immense pain as she lost her beloved to the global pandemic, Coronavirus.
The veteran actor, famous for his role in Crocodile Dundee, Mark Blum, died on March 26, 2020, from complications of COVID-19. He was 69 years old when he left the universe physically. Blum died at New York-Presbyterian Hospital after being diagnosed with Coronavirus.
According to the Los Angeles Times, Mark Blum's wife of 15 years, told that the couple were knowingly avoiding contact with anyone with the virus and did not travel, but sadly, Blum also had asthma. Furthermore, Mark Blum's death was first announced by The New York theater company Playwrights Horizons via Twitter.
Mark Blum was a well-respected man with a great career in his pocket. He was fortunate to work alongside exceptional talents, including  Madonna and Rosanna Arquette. The entire world mourns the unexpected death of this talented actor who will be survived by his widow, Janet Zarish.
Janet Zarish's Career
Mark Blum's wife is equally talented as he was. She has appeared in soap operas as Natalie Bannon on As the World Turns in the early 1980s and several times after that. Likewise, Zarish has also guest-starred on Blue Bloods, Forever, Mad About You, and many more.
Janet Zarish's Seinfeld episode. "The Alternate Side" was selected as Seinfeld's top 10 episodes by Rolling Stone. Besides acting, she attempted directing in "Measure For Measure" off-Broadway at The Duke Theater. As mentioned above, she is the head of the acting program at Tisch School of the Arts.
Janet Zarish had to go through an excruciating time in her life. It will undoubtedly be challenging to get used to life without having a partner of 15 years, but hey, that's life. Let's hope Janet learns to cope with life and remains safe from the same pandemic that took her beloved husband.
Don't Miss To Follow SuperbHub For More Updates On Celebrity Entertainment, Biography and News.