Larron Tate is a well-known American producer and a former writer and actor who is the elder brother of American actor Larenz Tate. Furthermore, he is also a brother of Lahmard Tate. Larron's brother Larenz is best known for being featured in the series, Power.
Likewise, Larron is a famous producer and has produced movies including Beta Test and Business Ethics. Let's discover more information related to Larenz Tate's brother Larron Tate.
Larron Tate Is Former Writer And Actor
Larenz Tate's brother Larron Tate was born on the 28th of June 1969, in Chicago, Illinois, the United States as Larron Demetris Tate. He has had a passion for passion since his early days, which made him join the University of California, Los Angeles (UCLA) from where he earned a degree in theater, television, and film.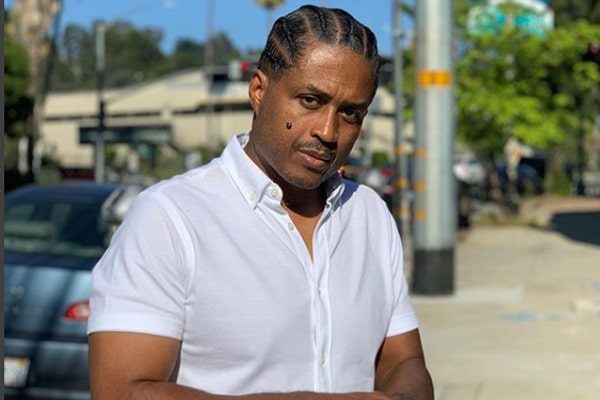 Larron Tate attended the University of California, Los Angeles. Picture Source: Larron's Instagram.
While attending UCLA, he worked in Paramount Studios, a production company. And later, after graduating, his talents and dedication led him to work with 20th Century Fox Diversity Writing Program from where he had the chance to write for the hit series, Best Damn Sports Show.
On the other hand, talking about Larrron Tate's acting career, he made his acting debut in 1987 by playing in the series, 227. Since then, he has worked in many of the hit movies and series. Some of Larron Tate's films and tv series are  Without a Pass, Street Justice, Across the Tracks, 21 Jump Street, and many others.
Well, M.A.N.T.I.S. was the last project where Larron acted. Since 1994, he hasn't played in any of the projects and has stopped his acting career.
Founder Of TateMen Entertainment
Larron, along with his brothers, Larenz Tate and Lahmard Tate, founded a production company named TateMen Entertainment, where he manages the operational department and also serves as the lead producer. The company is responsible for giving quality content for television, movie, and digital platforms.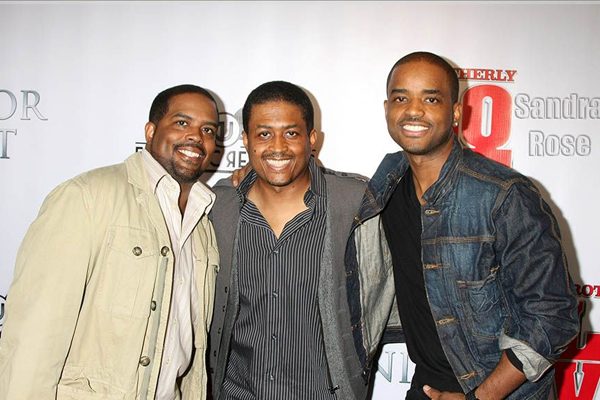 Lahmard Tate, Larron Tate, and Larenz Tate are the founders of TateMen Entertainment. Photo Credit: Getty Images.
Likewise, TateMen Entertainment has produced several projects such as Business Ethics, Beta Test, The Hot Spot, Back to the Goode Life, Bronzeville, and Deuces.
The three brothers, Larron, Larenz, and Lahmard, are the perfect examples of nobody can destroy the unity of brothers. They are very close to each other and also often attend premiers together.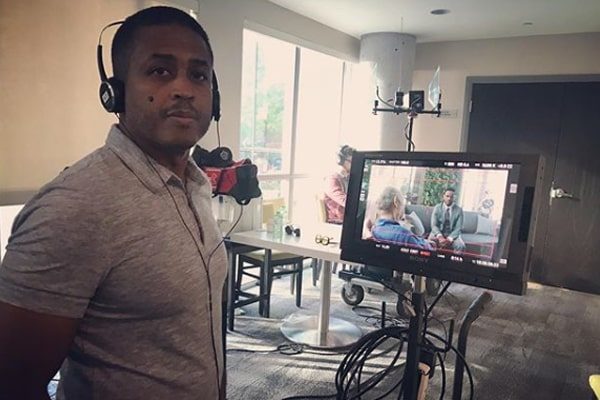 Larron Tate serves as a lead producer and manages the operational department of TateMen Entertainment. Image Source: Larron's Instagram.
Talking about Larron Tate's net worth, we believe that he has earned an enormous amount of money from his whole career. Being a lead producer of TateMen entertainment, no doubt Larron Tate's net worth is massive. As for his brother, Larenz Tate's net worth is a whopping $4.5 million, and Lahmard Tate's net worth is $2 million.
Larron Tate's Family
Larron Tate was born to father Larry Tate and mother, Peggy Tate. And as aforementioned, he grew up with brothers Larenz Tate and Lahmard Tate.
View this post on Instagram
Likewise, Larron Tate is also a brother-in-law of Larenz Tate's wife  Tomasina Parrott and uncle to his brother's sons, Zander Tate, Miles Xavier Tate, and Zion Tate.
Talking about Larron Tate's wife, he is possibly unmarried. By looking at Larron Tate's Instagram, there aren't any pieces of information related to his relationship. It could be either Larron is possibly single or is hiding his relationship from the media.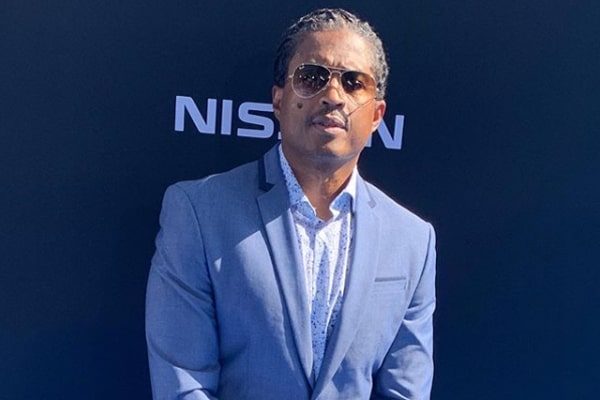 Larron Tate is single at the moment. Image Credit: Larron's Instagram.
Above all, in the upcoming days, Larenz Tate's brother Larron Tate is sure to earn more popularity and treasure. Besides being a dedicated producer, he is also a kind-hearted human being, which is a bonus.
For More Updates On News, Entertainment, And Biography Re-Visit  SuperbHub.