Baywatch and Days of our lives starer, Krista Allen's marriage went astray and she got divorced twice to Justin Moritt(1996-1997) and Mams Taylor(2010-2011). Let's have an extensive analysis of both her failed marriage and presently who is her boyfriend?
Krista Allen's Marriage with husband Justin Moritt
Allen married Justin Moritt, a producer and production manager on September 14, 1996. At age 26, Allen gave birth to their son Jakob Nolan Moritt within a year of their wedding.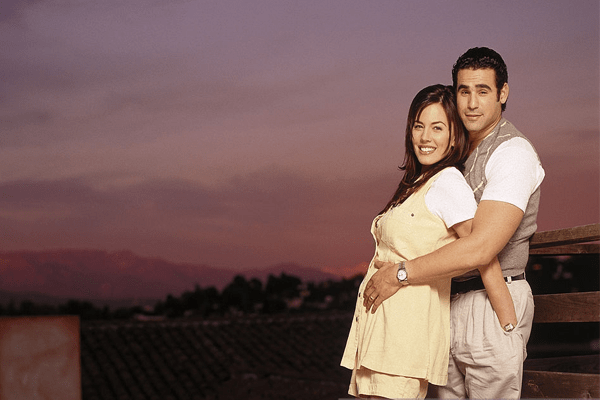 Krista with her ex-husband Justin. They were married on September 14, 1996.
Image Source: Getty Images
Krista Allen's marriage with Justin came to an end and they separated on July 12, 1997. They were officially divorced in 1999.
Dated George Clooney
TMZ reported that Allen also famously dated George Clooney after meeting him on the set of Confessions of a Dangerous Mind in 2002.  They have been in a relationship until 2004.
Allen tied knots with Mams Taylor
Allen shortly married Mams Taylor, a rapper in October 2010. Krista's relationship with Mams, however, didn't last long. She filed for divorce at Los Angeles County Superior Court on February 12 and got divorced in August 2011.
In her documents, she blamed the split on irreconcilable differences. They don't have children together.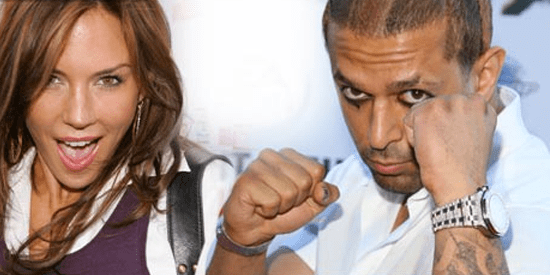 Krista Allen married rapper Mams Taylor in October 2010 and divorced within a year.
Image Source: TMZ
Mams Taylor made his mark back in 2008 when he KO'd "Desperate Housewives" star Jesse Metcalfe with a ferocious haymaker after an argument outside a private party at Boulevard 3 nightclub.
Who is Krista Allen's Boyfriend now?
2015 was the year when Allen had started dating  TV star, Nathan Fillion of Castle. Allen and boyfriend Fillion has not been shy about their relationship and often posts pictures of them together in social media.
In 2015 Halloween, Krista Allen's boyfriend Nathan looked a dashing minotaur while Allen joined her boyfriend as a forest nymph. They seem to get together often in functions and occasions.

In early October 2015, a fellow friend and actor Dina Meyer also shared a cute selfie with the couple.
They captioned,
"Nathan Fillion and I make a delicious Krista Allen selfie sandwich. Just for you. Want a bite?"
Krista Allen's marriage to boyfriend Nathan Fillion soon might be a possible and grand event. Following her unsuccessful marriage and relationships, Krista might be wary of the consequences.
However, there's no doubt that these two are in a relationship. The chances are that they are taking their time to know each other perfectly before taking a step ahead in their relationship.
Stay connected with SuperbHub for more details on Krista Allen's boyfriend, relationship, and wedding.