Kodi Taehyun Lee is an American singer, songwriter, and pianist. He is best known for competing in and winning the 14th season of popular reality competition show America's Got Talent. Kodi was a Golden Buzzer holder in America's Got Talent.
Kodi Lee is blind and has autism. Despite, being disabled, his talent and dedication for his work led him to success. Alongside Kodi's talent, his family has always been there and supported him on his way to a successful path.
Parents
Kodi Lee was born to mother Tina lee and Eric Lee. Plus there's a saying as well that it takes a lot of courage to raise children. After Kodi got a golden buzzer, his mom and dad were so happy that their eyes were full of tears and Tina said that listening to music saved the life of her son.
Kodi Lee's mom and dad have always been supportive parents and been there for their son in times of need. Their love and support for their son Kodi is the key to his successful outcome.
Has Got Two Siblings
Brothers and sisters are like hands and feet close to each other. Kodi Lee is the older brother of his two beautiful siblings; brother Derek Lee and sister Kayla Lee.
Kayla Lee's Instagram suggests that she loves swimming and also is a part-time model. Her photos are stunning and she looks beautiful. As for Kodi Lee's brother Derek, he works at In-N-Out in Southern California and loves to sing like his elder brother.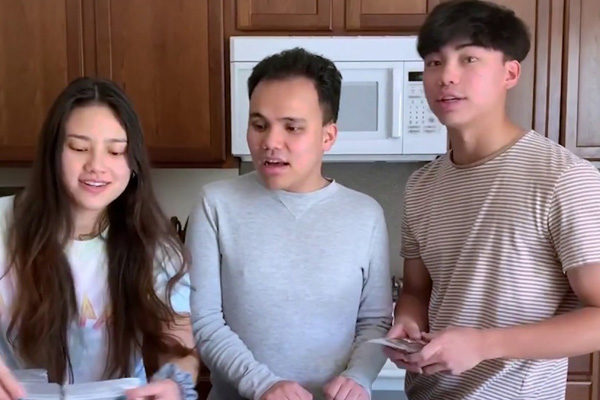 Kodi lee gets much support from Kalya Lee and Derek Lee. Image Source: Kodi  Lee/YouTube.
His siblings have helped him a lot on his journey. All the family support him relentlessly and are very proud of what Kodi has achieved.

The most important thing in the whole world is family. And Kodi is lucky to have a family that supports and loves him. Thanks to his hard work and his family's support, Kodi is now popular and has become a successful person.
Keep connected with SuperbHub for more News, Entertainment and Biography.