Megan Ellaby is a British blogger and YouTuber who was born on July 4, 1992. She is currently dating George Craig.
Megan Ellaby holds a degree in fashion communication and promotion. She has been blogging for the last five years. She is famous for her fashion blog and here is everything you need to know about Megan Ellaby.
Net Worth and Earnings
Megan Ellaby's net worth is estimated to be $1 million. She has accumulated her wealth from her career as a fashion blogger, model, and YouTuber. She has her YouTube channel named Megan Ellaby with more than 93 thousand subscribers. However, most of her incomes come from modeling and blogging.
According to Social Blade, Megan's monthly income from YouTube ranges $34-$548 per month and $411-$6.6k per year. She also has her website where she sells her merchandise and probably earns considerable money from that too.
Megan Ellaby's Family is Huge
Megan's dad is one of 9 children, and her mother is one of 5 children. She has tonnes of cousins, and some of them are her best friend too. Megan believes that family is everything to her and feels blessed to have such a huge family. She refers herself a very proud Mancunian.
Megan is Dating Her Boyfriend George Craig
Ellaby is currently dating George Craige. Megan Ellaby's boyfriend George is a British singer, songwriter, musician, and model. The couple of Megan and George are currently living in Manchester. Megan hasn't revealed the exact date of their first date. However, it is reported that they were seen together the first time in December of 2017.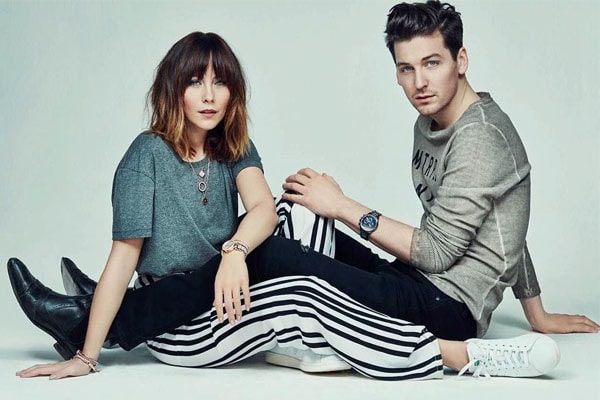 Megan Ellaby and George Craig are in a romantic relationship. Picture source: Pinterest. 
Megan's favorites
Megan has a huge passion for music and Queen's Freddie Mercury is her favorite singer. Her favorite movie is Maltida and favorite color is navy. She describes herself as a foodie and traveler. She loves Mac and Cheese and travels a lot.
View this post on Instagram

It is so surprising to know that she hates shopping despite being a professional fashion blogger. She is fond of air drum and loves to perform an air drum from time to time when her favorite songs come.
SuperbHub for more News and Entertainment.