Many of us long to marry our college sweethearts, but very few of us survive the relationship, and the pair of Kate Miner and her husband, Justin Miner, are few of them. From marrying and traveling around the globe to having a band together, that's the goal any couple would seek for!
Kate Miner's marriage is just that. Let's scroll below to know more about Miner's husband.
Who is Kate Miner's Spouse?
Shameless star, Kate Miner's husband Justin Miner, is a perfect countryman. The bearded fellow with a husky voice and the founding member of a folk-rock band called "Miner", Kate Miner's partner is a perfect beau.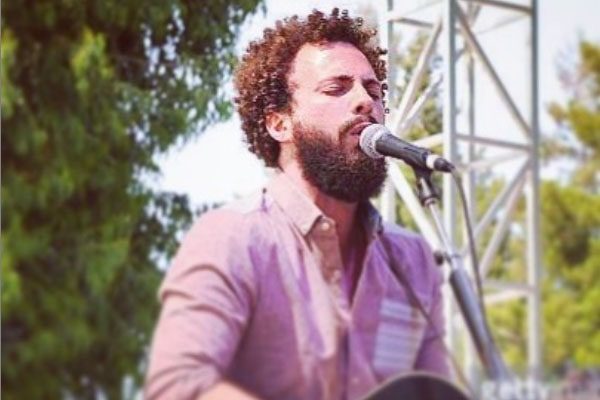 Kate Miner's husband is an amazing life-partner and a perfect beau. Image Source: Instagram/thisisminer. 
Also known for his movie credits such as  Echoboom and Reba, Justin was previously involved in a band called "Fight From Above." Eventually, Justin gave up on the band, quit his job in outdoor advertising, and decided to take a break from the monotonous activity of creating every day.
In addition, Justin Miner and his wife Kate went through the jungles of Central and South America to take off the pressure of creating every day. The activity forced him to restore his brain and rediscover his love for music. Moreover, the journey helped him generate the idea of making a new indie band with family members.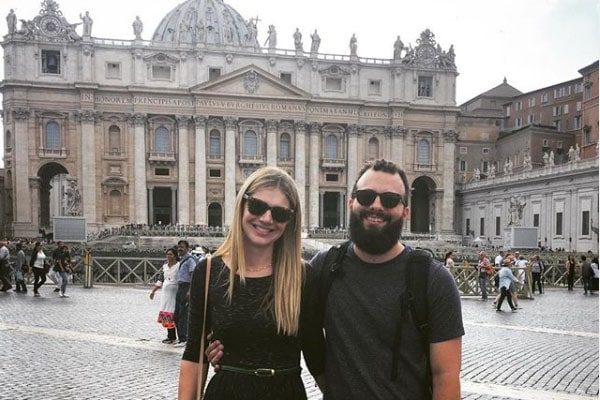 The duo traveled across the country to find Justin's passion for music. Image Source: Kate's Instagram. 
Today, Justin Miner is a happy man with a lovely wife and his free mind to create mesmerizing music.
"Miner" The Family Band
"Miner" is the folk-rock family band that was founded by a husband-wife duo of Justin and Kate Miner along with brother Jeremy Miner. The band is truly a family affair, and Justin revealed that they were people he knew the best. Moreover, he had already worked with his brother in his previous band and was not difficult to work with, therefore the band exists.
Furthermore, Justin Miner's wife, Kate, is a vocalist and plays mandolin, ukulele, and other musical instruments. Similarly, Amanda Koosed—Justin's cousin is in keys; Jeremy Miner—Justin's brother, plays guitar and banjo; Justin Krook (bass); and Dave Schechtman is responsible for drums and percussion.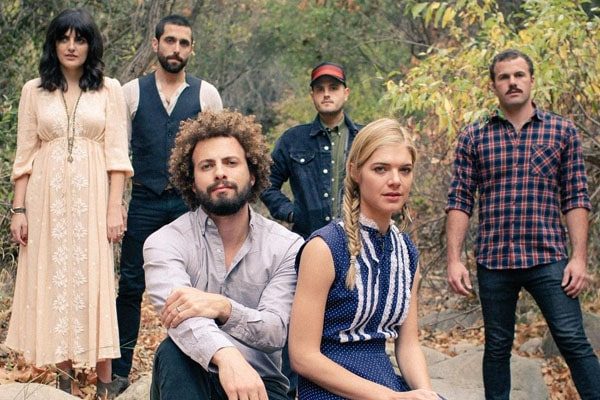 The troop of some talented people makes the band irresistible. Image Source: Pinterest.
According to their Facebook page, their debut album called "The Morning" was self-produced in a spare bedroom. Singles like "Hey Love" and "Carousel" quickly went up in the chart leading the band to recruit Tobias Urbanczyk on drums and start a local tour.
The band shared their bitter-sweet experiences and are continuing to create sunny musical albums like "Tuanaki", "Into the Morning," etc. It's a beautiful folk-rock-band that comprises family members as band members. Let's wish the band does well.
College Sweethearts
The Campaign star, Kate Miner, met her college sweetheart, Justin Miner, while attending the University of Southern California. The couple has a lot in common. For instance, they need to get a portion of nature to rejuvenate, and thus the duo got married on Aug. 26, 2012, in Palos Verdes, Calif., at La Venta Inn.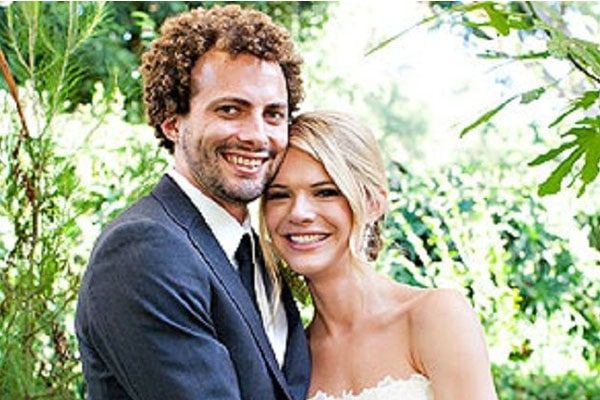 The college sweethearts got married in 2012 and are happily married even today. Image Source: TRINA ROBERTS.
The bride decided on a gorgeous Enzoani ivory lace mermaid dress while the groom looked dapper in grey Calvin Klein suit. Furthermore, for a personal touch, Shameless star, and Justin Miner's wife, Kate added a veil borrowed from a friend who was happily married.
The newly-wedded stayed at Terranea in Palos Verdes before heading to Jamaica for a honeymoon. Since their marriage, the couple has traveled a lot together. Their travel stories are evident through their Instagram as well.
View this post on Instagram
On June 6, 2018, Kate Miner's beau posted about a new member, possibly their son, Nolan Miner joining the family, and Kate shared her Christmas wishes from her family a year later.
Even after eight years of marriage, Kate and her husband's relationship is strong, with an amazing understanding and professional attitude. Despite being professional partners, they are balancing their work and personal life perfectly. And if anything goes wrong, nature will be there for the rescue.
Let's hope the duo continues to love one another the same way until the end of their day.
Dont's Miss To Follow SuperbHub For More Updates On Celebrity News, Entertainment, and Biography.