Picture credit: YouTube
Spider man movies are most certainly one of the most grasping super hero movies. It seems that Spider man can not only climb skyscrapers but can also wrap their co-stars in their web of love.
Kirsten Dunst and Tobey Maguire's off-screen romance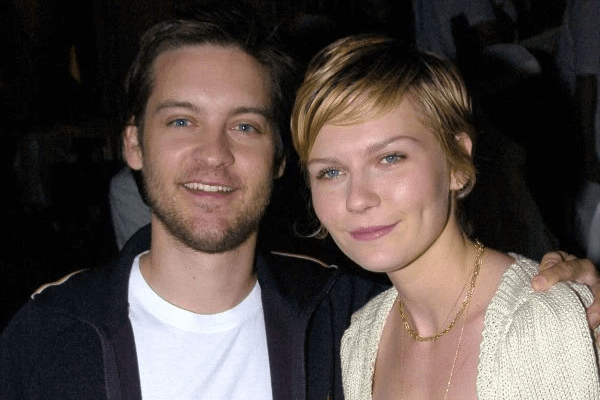 Picture credit: People
The smoking hot blonde, Kirsten Dunst and the innocently charming, Tobey Maguire rocked their characters in Spider man movies in 2002, 2004 and 2007.
While on the set the two were said to work perfectly with each other even sharing laughs. They took Hollywood by storm when Maguire playing Spider man kissed Dunst who was playing Mary Jane. From 2001 to 2002, they were rumored to be dating.
The rumor was never accounted to and to top it off, Maguire met his then-wife Jennifer Meyer in 2003, and the couple got married in 2007. Dunst is currently engaged to her fiancée Jesse Plemons.
Even the film's director, Sam Raimi, said to PEOPLE that he didn't realize his two stars got romantically involved until after their breakup which was also done quietly. He further shared that they might have started dating in the middle of the first movie. But definitely they eventually broke up before the second movie. He said that he was concerned they wouldn't get the same chemistry back.
Not only Tobey, his co-star, James Franco portraying Harry Osborn revealed in an interview with Playboy in 2013 that he also had crush on Kirsten. He even said that Tobey was mad at him for a while. And they were cool by the second film.
Andrew Garfield and Emma Stone's amazing relationship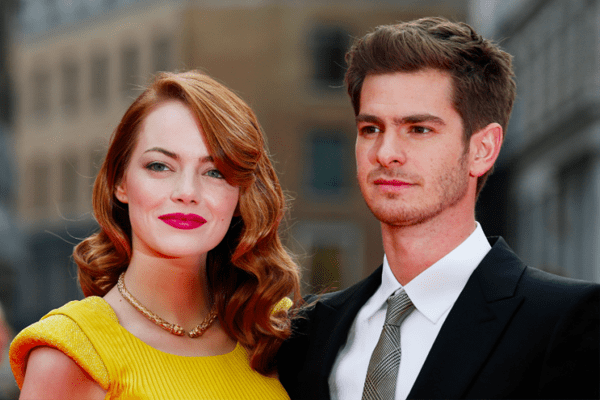 Image Source: ibtimes.com
We saw the amazing romance between Andrew Garfield and Emma Stone in The Amazing Spiderman. But, the romance was not just limited to screen but in real life as well. The couple began dating in 2011. Stone revealed that she loved him "very much" on Good Morning America.
However, after the productions stopped the love seems to have drifted away. The couple then had a breakup in 2015. As reported by PEOPLE.com, Stone is currently dating Dave McCary.
Tom Holland and Zendaya's cute love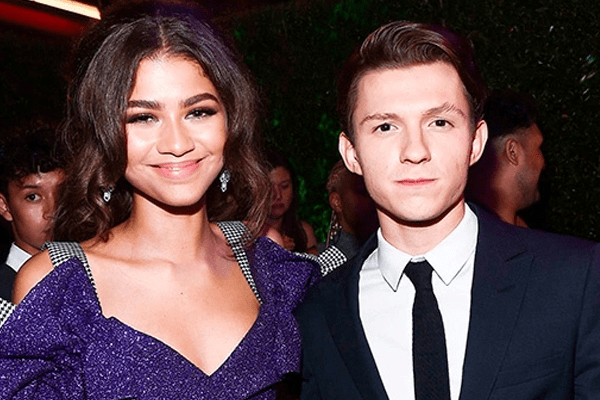 Picture credit: People
As Spider Homecoming hits the Hollywood arena, it is clear to see that the friendship between co-stars Tom Holland and Zendaya Coleman is getting stronger and stronger and might be leading to something more than just friendship. People reported that Tom Holland and Zendaya are currently dating. Zendaya is a year younger than Holland so that they might have many things in common apart from Spider man Homecoming.
A source said to PEOPLE that they started seeing each other while they were filming Spider-Man. The Source added "They've been very careful to keep it private and out of the public eye but they have gone on vacations with each other and try and spend as much time as possible with one another."
As reported, the couple is keeping their relationship low key. There had been rumors that the couple had gone on a vacation, but they took it to twitter to clarify the tale with a little sarcasm. The couple cannot have enough of each other and might continue the relation.
From the beginning of Spider man movies, it is widely visible through the patters that the lead character-Spider man and the leading lady, Mary Jane played by the actors has led to a romance off-screen as well. It is clear to see that the warm and friendly environment in the production of Spider man Movies must have led to these actors falling for each other in real life!