Timothy Richard Tebow or famously known as Timothy Tebow is an American professional baseball outfielder playing in the New York Mets Organization. Tim Tebow's parents are Robert Ramsey Tebow II and Pamela Elaine Tebow.
Besides Timothy, they are also a proud parent of 4 children, Robby Tebow, Peter Tebow, Katie Tebow Shepherd, and Christy Tebow Allen. Here is a brief description and a chance to learn more about Tim Tebow's parents.
Tim Tebow's Father,  Robert Ramsey Tebow II
Robert Tebow II obtained his Bachelor's Degree in Health and Human Performance from the University of Florida in 1971. In the college, he helped to start the college chapter of Campus Crusade for Christ. After graduating from the University of Florida, he married his longtime sweetheart girlfriend, Pamela and moved to Portland.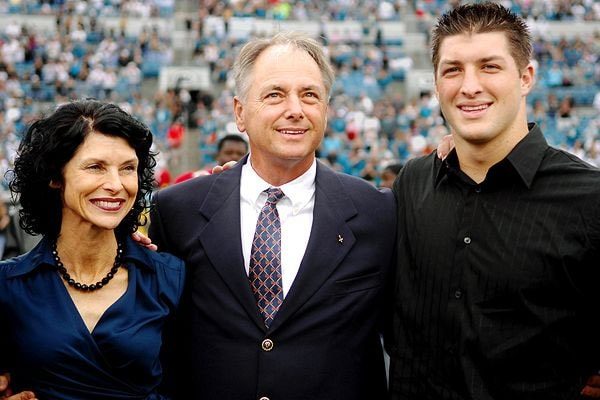 Robert Ramsey II with his son, Tim, and wife, Pamela Elaine. Image Source: ESPN.
Robert later went to obtain Master of Divinity in 1974 and Master of Theology degrees in 1976 from the Western Seminary. After completion of the degrees from the Seminary, he along with his family moved to Northeast Florida, where he became the Associate Pastor for Southside Baptist Chruch from 1979 to 1982. He also later became the Senior Pastor for Cornerstone Community Church from 1982 to 1985. While at the church, he went to established the Bob Tebow Evangelistic Association in 1985.
Tim Tebow's Mother, Pamela Elaine Tebow
The gorgeous Pamela Elaine is the daughter of an Army Colonel. Hence, Pamela Elaine Tebow traveled all over the world alongside her family as a kid. She later went to graduate with honors from the College of Communications and Journalism from the University of Florida. Pamela met her husband, Robert in the college.
After graduation in 1971, the pair got married soon after. The couple has been called homeschool pioneers and started homeschooling in 1982. All of their five children have been homeschooled until high school.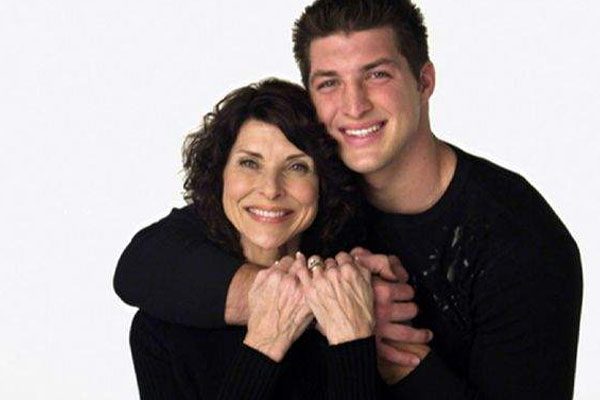 Timothy Tebow with his mother,  Pamela Elaine Tebow. Image Source: Tampa Bay Times.
Pamela has been supporting her husband's, Evangelistic community and Bob Tebow Evangelistic Association since it's inception from 1985. She along with her husband have been running an orphanage in the Philippines since 1992. Apart from this, she is also known for a speaker for women's groups, non-profit raisers, and various charitable works across the US. According to reports, Pamela is writing a book for parenting.
SuperbHub for more News, Entertainment and Biography