Florin Penisoara is a Romanian born American actor who primarily works on American movies and theatres. Florin Penisoara's net worth is estimated at $1 million which he earns from his acting career.
The talented Florin Penisoara was born on October 12, 1979, in Husi, Romania, to Romanian parents. He received the scholarship at the age of 26 from the famous Actor's Studio and has an MFA graduation degree. His acting credentials also caught the eye of The New York Times.
Net Worth and Earnings
Florin Penisoara's net worth is estimated to be at $1 million. Florin's earnings come from his early as a successful actor.
He has acted in movies such as Last Incubus, Emigrant, Closer to the Moon etc and several more. Similarly, he has acted in TV series that includes Tyrant, Big Dogs,  Britain's Bloodiest Dynasty, Serviced Roman De Comedie, The Enemy Within among others. He has done theatrical plays such as The Proposal, Three Sisters, Virtual Reality etc.
From above-mentioned movies, TV shows, and plays, he has undoubtedly earned a good income that ultimately boosts his net worth significantly.
Personal life, Interests, Relationship, Social Media
Moving towards his personal life, Florin Penisoara is highly confidential while sharing his private life and affairs to the public and fans. There are no concrete information and news which concerns his past and present relationship which might reveal that he is a married man or is dating his girlfriend.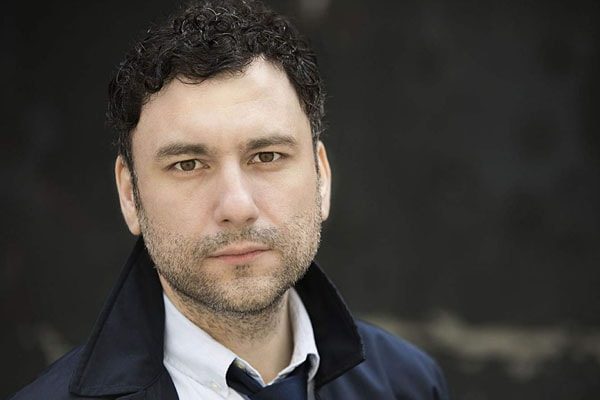 The Romanian actor Florin Penisoara has been known for his outstanding acting performances in several TV shows, Theatre, and Movies. Image Source: IMDb
Furthermore, the Romanian actor, Florin Penisoara does not have any official social media sites such as Facebook, Instagram, and Twitter. Hence, it is hard to tell about the actor's personal and private affairs. So, according to our knowledge, he is possibly single and unmarried.
Moving on, Florin is proficient in several accents such as Eastern European, French, Italian, Middle Eastern, Slovenian, Russian, New York and several more. The talented actor has also several hobbies and interest such as Archery, Soccer, Swimming, Canoeing, Mountain Hiking etc. He can also be followed through his very own website.
SuperbHub for more News and Entertainment