Rapper Kiyanne admits that her partner who is a Love and Hip Hop star Jaquae is gay. She admitted that her partner loves men.
Another ex-girlfriend of Jaquae, Sophia Body also blamed Jaquae on his sexuality. Kiyanne and Jaquae are no longer together. Plus Kiyanne accused him of falling for men on social media.
Is Kiyanne's Ex-partner Jaquae Gay?
Jaquae has not talked a word about being gay on media. So we can't say whether he is gay or not. He has not opened up about his sexuality. However, he is blamed by multiple women which include his ex-girlfriends Kiyanne and Sophia Body.
Kiyanne admits that her ex-partner is gay through social media. One of the fans commented that she could see Kiyanne and Jaquae having babies together. However, Kiyanne responded with surprising news as she accused Jaquae of liking men. She further admitted that Jaque is secretly gay.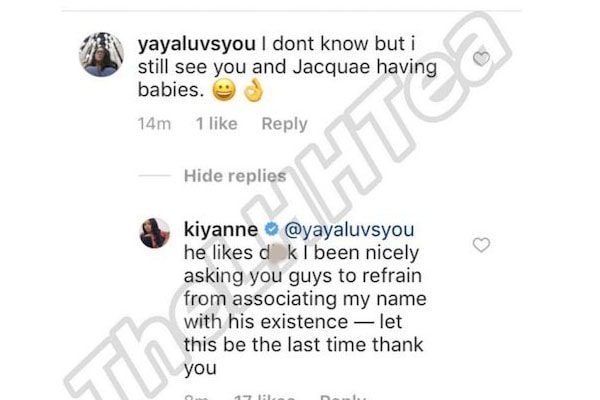 Kiyanne admits that her ex-partner Jaquae is secretly gay. Picture source: TheLHHTea Instagram.

In the end, Kiyanne requested her fans not to associate her name with him. It seems that she doesn't really like Jaquae anymore. She had a beef with him after the breakup in Safaree's barbeque party.
Kiyanne kept on continuing in the comments and explained that she is not homophobic and doesn't wish bad for Jaque but he has disrespected her numerous times and she had enough of it.
Sophia Body Also Admits That Jaquae is Gay
After Kiyanne spills tea on Jaquae, his ex-partner Sophia Body also got involved. She gave a plus back up to what Kiaynne had been saying. According to Sophia, Jaquae has sociopathic tendencies to fool everyone. She also reminded everyone that "Dating someone who is lying to themselves and their partner about their sexuality can be very risky and unfair to their partners on so many different levels.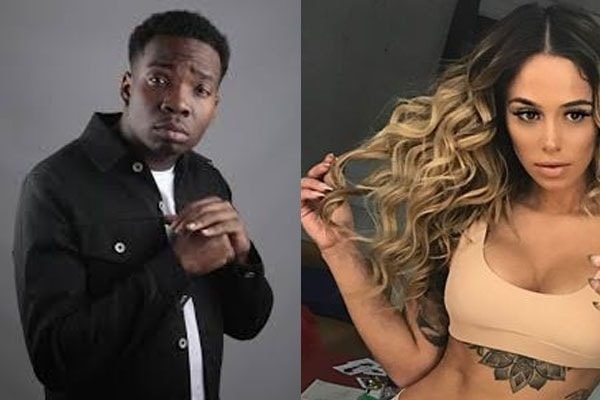 Sophia body also admits that Jaqua is gay. Picture source: Power Fm.
Well, we possibly can see the drama in the upcoming season of Love and Hip Hop: New York regarding the sexuality of Jaquae. Many sources even claim that for season 9, there is a scene revealing that Jonathan and Jaquae have been going at in the bedroom for some time.
---
SuperbHub for more News and Entertainment.