YouTuber Kimberly Loaiza and Juan De Dios Pantoja are expecting their first child. Kimberly Loaiza recently shared a picture on Instagram citing this is the last month and they are welcoming their child soon.
Kimberly Loaiza is a Mexican YouTube vlogger who has around 18 million subscribers. She is also an Instagram star with 12.5 million fan followers. She is currently dating fellow YouTuber Juan de Dios Pantoja.
Kimberly Loaiza Announced her Pregnancy Through YouTube
In December of 2018, Kimberly Loaiza announced that she is pregnant through her one of the YouTube Video.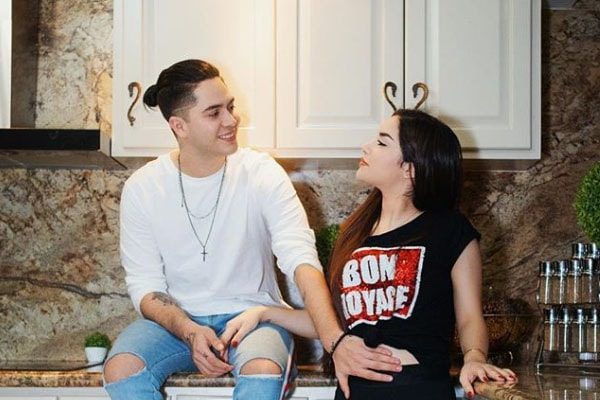 Kimberly Loaiza And Juan De Dios Pantoja are expecting a child together any day now. Image Source: Kimberly's Instagram
As Loaiza is a YouTube vlogger, she often shares her daily and professional life.
Kimberly Loaiza's Instagram Post
After that on 24th January of 2019, she shared her picture with a baby bump on Instagram citing "Let life surprise You".
View this post on Instagram

She is so happy to share a baby together with the love of her life. On her Instagram, she described her partner Juan De Dios Pantoja as a very special person. She wanted him since her childhood and now they are together. She is more thankful to him for the good times and taking care of her every day.
In one of her Instagram posts, she wrote regarding her pregnancy that it is beautiful to be a woman and to be able to create life within you. She also said that inside one's body, mood and thoughts, there are a lot of possibilities of changes. However, all the changes take the individual to perfection. It is safe to assume that she is very positive regarding her pregnancy and upcoming babies.
Kimberly Loaiza Welcoming Child Any Day Now
On 9th June of 2019, she shared a picture on social media with her baby bump writing we are already in the last month. Furthermore, she wrote that she was already weighing more than what others thought.
She will probably give her child lost of love and support. However, she hasn't revealed the gender of the child yet.
Keep connected with SuperbHub for more News, Entertainment and Biography.