Kimberly Guilfoyle is best known for being a TV News personality and attorney who co-hosted The Five On Fox News. She is also a politician. She joined America First Policies, a pro-Trump super PAC, to campaign for Republicans in the 2018 mid-term elections
Kimberly Guilfoyle's net worth is estimated to be $10 million. She is a former Victori's Secret model and high school teacher. She has a very dedicated and hardworking nature.
Kimberly was formerly married to Gavin Newsom, who was elected as mayor of San Francisco, till 2006 and Eric Villency till 2009. Currently, Guilfoyle is dating Donald Trump Jr.
Net Worth And Earnings
According to Celebrity Net Worth, Kimberly Guilfoyle's total estimated net worth is $10 million. She has earned her net worth from her professional career in TV shows and politics. She has spent half of her life as a TV personality. Kimberly has enjoyed a successful media career. Kimberly began her television career in New York as host of the Court TV series. Till now, she has worked in many popular networks, such as CNN, ABC, and Fox News.
Kimberly Guilfoyle had worked hard to carve out her path towards becoming a TV personality. She has also worked for Fox News Channel in the role of co-host of The Five and Outnumbered. Kimberly has also contributed to Hannity and the O'Reilly Factor. Before that, she was a Court TV anchor and a Legal analyst for CNN and ABC. During the time when she used to work for CNN and ABC, she collected thousands of dollars which contributes to her enjoying a lavish lifestyle.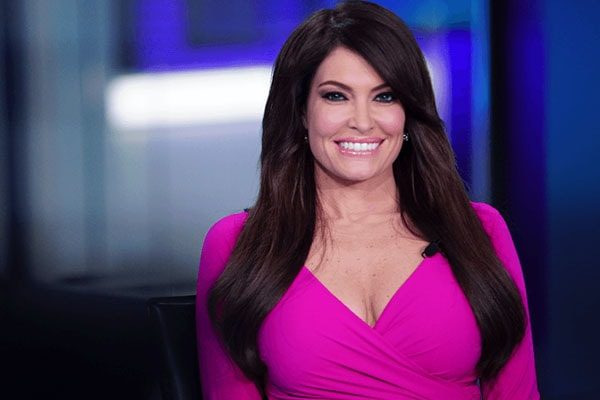 Kimberly Guilfoyle as a TV personality. Image source: Legends – Filminspector
Kimberly Guilfoyle spent 12 years in Fox News. After 12 years with the company, she earned $8 million. But her salary was quite low in comparison to former Fox News anchor Bill O'Reilly. Apart from being a TV personality, she has also appeared in the film, Happily Ever After. Furthermore, Kimberly Guilfoyle has earned money from book series too. She has released a motivational book titled the Making the case: How to be Your Own Best Advocate.
For more News, Biography, and Entertainment keep in touch with us on SuperbHub.