Kim So-Hyun, a South Korean actress, had debuted as a child actress in 2006 in Ten Minute Minor. The beautiful actress gained public attention in 2012 from the drama Moon Embracing the sun followed by  Rooftop Prince and melodrama Missing you.
She played a lead role in the teen drama titled  Who Are You: School 2015 first time and then starred in  Hey Ghost, Let's Fight (2016) horror comedies,  The Emperor: Owner of the Mask (2017), historical melodrama and Radio Romance (2018), a romantic comedy.
Boyfriend: Rumor or truth
A rumor of Kim So Hyun and her fellow co-star  Yoo Seung Ho dating each other is spreading in every nook and corners of Korea as well as among their fans around the world. But is it a truth or just a rumor?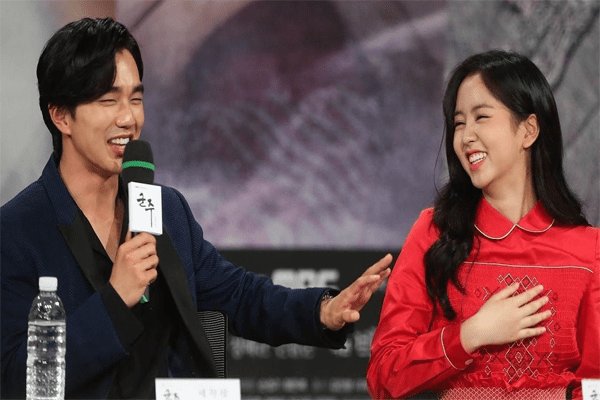 Kim So Hyun and Yoo Seung Ho in a TV interview. Image Source: YouTube
In the MBC drama "Ruler: Master of the Mask" of 2017, these two co-stars had played a romantic role together and even kissed each other for the first time.
In a live broadcast of V in 2017, Yoo Seung Ho, Kim So Hyun, and Bae Yoo Ram were invited to talk about their MBC drama "Ruler: Master of the Mask" and to answer the queries of their fans. The two fellow actors spoke about their first kiss in their 2017's drama in which they worked together.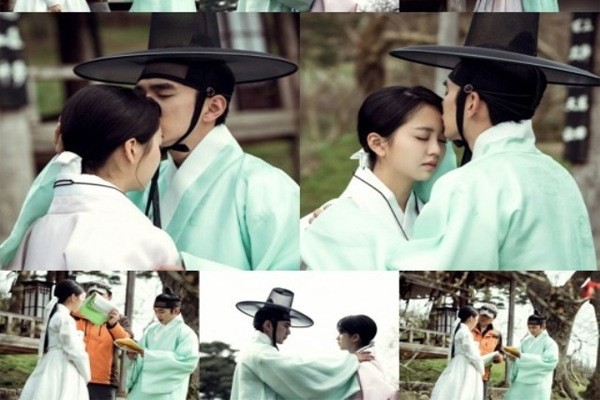 Some glimpse during the shoot of MBC Drama, Ruler: Master of the Mask.Image Source: castKo
When these two Korean co-stars were asked who their ideal types are then both shy actress Kim So and handsome Yoo Seung confessed each other as their ideal type and their wish to work together in future K-dramas too as they feel comfortable with each other.
Kim So Yung has revealed that she hasn't any dating experience till now and many of her fans want her to date Yoo Seung Ho, with whom she will be starring alongside in upcoming dramas. But recently, both haven't accepted each other as boyfriend and girlfriend in the media.
Visit SuperbHub for more Biography and Entertainment.