The lovely pair of Kim Johnson aka Kim Nayar and Arun Nayar have been married since 2016. Before marrying, the adorable pair stayed in a relationship for over four years. It has been over three years since the pair's marriage and they still don't have any children yet.
Arun Nayar is an entrepreneur and the Vice President for Global head Resources and Software Paradigms International. As for Kim Johnson, she is a gorgeous model.
The Lovely Couple First Met At A Jewelry Launch
Arun and Kim were first introduced at a jewelry launch. And after some time, the duo started to hang out together. During that time, Arun was still married to his then-wife Elizabeth Hurley.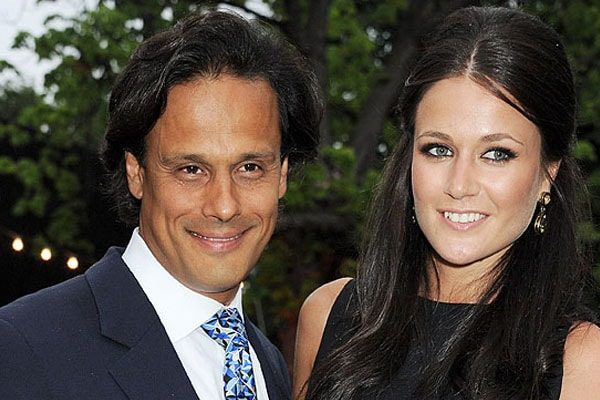 Kim Johnson is the third wife of Arun Nayar. Image Source: Hello Magazine.
However, Arun divorced Elizabeth, his wife of three years, after he found out that his former wife Elizabeth kissed Shane Warne, an Australian Cricketer. And after his separation, Arun and Kim started their new relationship.
The Lovely Pair Of Kim Johnson and Arun Nayar
Kim and Nayar got engaged in August of 2015 and the following year in July, the lovebirds got married. Arun Nayar's wife Kim Johnson is almost half his age, but as everybody knows age is just a number, and age cannot block the way of two lovers.
View this post on Instagram
Kim quite looks similar to Nayar's former wife Elizabeth. But he loves his present wife a lot. Once, Nayar was thrilled, and he couldn't hide his smile when he featured his wife in the opening of the Sexy Fish restaurant. Kim Johnson's husband Nayar has got his true love and, we wish them to be always happy with each other till their last breath.
Aforementioned, Arun and Kim are a happily married couple since 2016. But they don't have any children till the date. Who knows, the pair could be even planning to add a new member in their family.
Arun Nayar, Married More Than Once
Kim's beau Nayar was first married to Valentina Padroni in 1997, but their relationship did not last long, and eventually, in 2002, they got a divorce. After that, Nayar got engaged to model, and actress Elizabeth Hurley. They got married in 2007, in an England castle, and later on, they went to Jodhpur, India to marry according to Indian norms.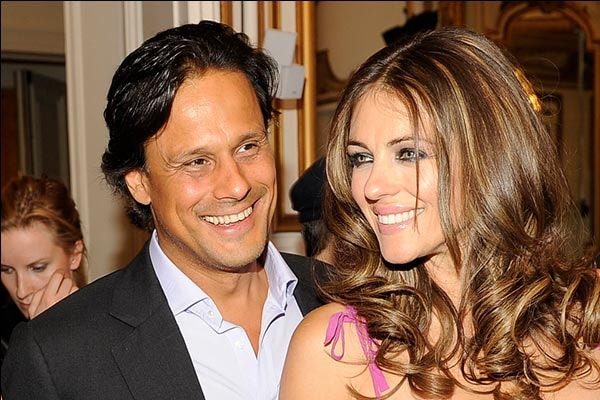 Arun Nayar was previously married to Elizabeth Hurly since 2007.  Image Source: The bridal Box.
After three years of their marriage, Arun and Elizabeth parted ways.
Well, we can see how Nayar's two marriages were unsuccessful. So, Nayar and Kim dated almost four years to get to know each other. And, Finally, Arun found his ultimate love in Kim Johnson. Now let's hope that this time love won't run out between Kim Johnson and Arun Nayar.
Keep connected with SuperbHub furthermore News, Entertainment and Biography.