A news is swirling on that Kendall Brown, Channel Nine Producer is in a relationship with the Australian veterinarian Dr. Chris Brown. Brown, Kendal's boyfriend is strictly a private man who doesn't disclose about his private affairs in public too much.
With so much urge by a reporter, the handsome TV vet, Dr.Chris has recently opened about his affair with brunette beauty girlfriend  Kendall Bora in March 2017 but still, he hasn't opened details about his romance with his girlfriend.
According to the people who are closer to Dr. Chris has told that Chris is soon going to walk down the aisle with his girlfriend Kendall Brown.
The two met each other on a set of jungle reality show in 2016 and went public with their romance while attending a friend's marriage.
Boyfriend and Marriage
Dr. Chris, searching a new and bigger house in Sydney's Eastern Suburbs gives a hint that the TV veterinary is making himself ready for getting married to his girlfriend Kendall.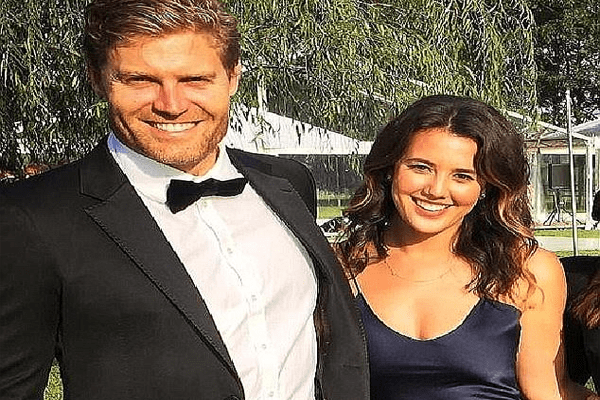 Kendall Bora with her Boyfriend Dr. Chris Brown.Image source: Daily Mail
A friend of Kendall told to a reporter of Daily News that Kendall moved out of Bondi rental where she was residing as she spent all the time with her boyfriend Dr. Chris at his place.
The handsome Bondi vet Dr. Chris sold his previous home worth $4.5 million for which he had paid just $1.92 million in 2010 and moved out of Suburb. Similarly, Kendall Bora also left her Sydney Apartment which was being leased for $590 a week.
Also See: Kendall Bora's Net Worth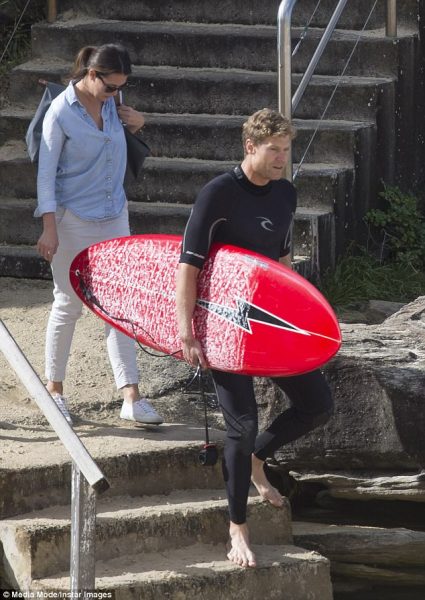 Kendall Bora and her boyfriend Dr. Chris Brown dating on Tamarama Beach. Photo Source: Dailymail
Selling a previous house with a huge profit, moving from apartment to Chris's home and search for another house with an extended area. Obviously, these two love-birds are being ready for their marriage.
Soon Dr. Chris, the ex-boyfriend of Hanna Thomas, is going to film in South Africa. So it is suspected that Vet. Chris Brown, Kendal Bora's boyfriend is probably proposing his beautiful girlfriend Kendall with an engagement ring there where they had met at first.

Hope the close-mouthed Kendall Bora's boyfriend Dr. Chris won't hide about his engagement and marriage. Wishing them all the best.
Visit SuperbHub for more celebrity News and Entertainment.