It's every woman's dream to have a dazzling bikini body and maintain the perfect shape. Exercises and workout are considered vital for the build-up of a sassy bikini body but what about the diets?
There are many examples of women who have been maintaining this kind of desirable swimsuit body and among them, Actress Kelly Ripa has the most tempting body which she has been maintaining for years now.
You have landed straight to the right place if you want to know the absolute details of Kelly's nutrition without paying the price to visit a doctor. Also, learn how Kelly managed to kick the acidic problems and maintain the super hot body.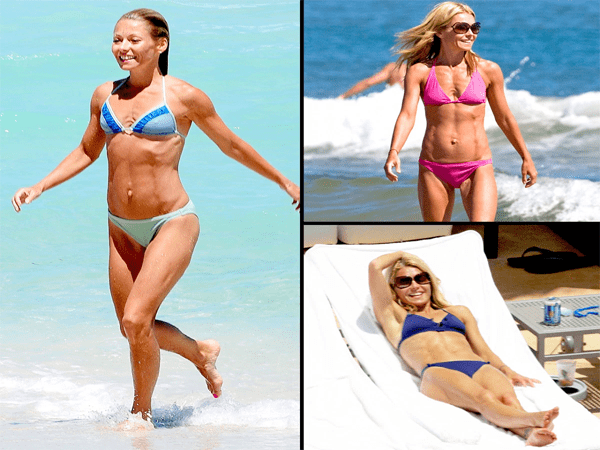 Kelly Ripa's Nutrition Diet and her secret to the perfect bikini body.
Image Source: US Magazine
Kelly's Nutritionist Dr. Daryl Gioffre, a renowned celebrity nutritionist, alkaline diet expert who has also authored his book, Get Off Your Acid shared some tips and experience about his Client Actress Kelly Ripa. Gioffre chatted exclusively with E! News about the remedy of some health problems many people silently endure.
Also Read: Kelly Ripa's Net Worth 2018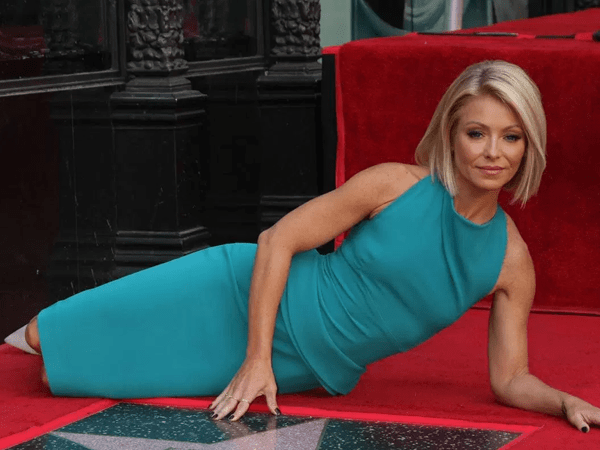 Kelly Ripa's Favorite Alkaline Food and Diet.
Image Source: Gossip Hub
Why Kelly had an appointment with Dr. Daryl Gioffre?
Speaking with E! News Dr. Daryl stated that Kelly had been suffering from unusual aches and pains at night-time in her joints caused by inflammation in her body.
What were Kelly Ripa's main issues? 
Kelly's main complications were the unusual pains which she didn't have before and was confused on why she got them. She was normally an energetic person and her energy seemed to be low than before which was the signs of acid build up.
What is Acid Build up and how can a person be wary if he/she has one? 
Muscle Ache, burning sensation, rapid breathing, stomach pain and nausea are the unpleasant feeling of Acid Buildup termed as Lactic Acidosis. Though it's temporary, the main cause of Acidosis is an intense exercise during the acid builds up in the bloodstreams.
Human Body uses oxygen to break down the glucose for energy and during intense exercise, there may not be enough oxygen to complete this process, hence a substance called lactate is made which builds up in the bloodstream.
What kinds of Acidic Food was Kelly Consuming? 
Kelly's used to working out regularly and was hydrating herself with carbonated water. Many people have been drinking carbonated water thinking it's hydrating them but they are wrong. The Carbonated water breaks down into carbonic acid which is the most acidic substance of a human body which was, in fact, causing inflammation to Kelly Ripa's body.
Kelly Ripa's Favorite Alkaline Food
Kelly Ripa's Favorite comprises of The Bloody Mary smoothie, Quinoa Burrito bowl, Avocado Cholocate mousse and chocolate Chia pudding.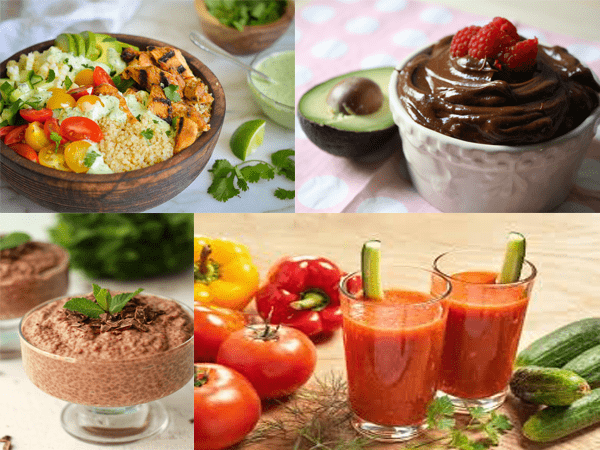 Kelly Ripa's favorite Alkaline foods; Bloody Mary Smoothie, Quinoa Burrito bowl, Avocado Cholocate mousse and chocolate Chia pudding.  
Image Source: Nutribullet/Lovinit Vegan/ Celiac Foundation/onceuponachef
When did Kelly start to notice the change?
In three days Kelly's pain and aches were disappeared for a hundred percent which literally blew her mind Dr. Daryl says. Kelly had accomplished one of the biggest things and noticed the big changes in energy level. Kelly used to workout on a regular basis and had felt her workout also got stronger.
hjhgjgflfkhfku
Had Kelly Ripa done Dr.Daryl's 7-Day alkaline Cleansing? 
When Kelly approached Dr.Daryl she started the seven-day alkaline cleanse and kick-started the whole cleansing. Kelly continued her regular lifestyle as she had felt very good and relieved as she didn't have to bother counting calories in this program.
For more News and Entertainment: SuperbHub .