Discovered from VH1's hit series, 'Black Ink Crew: Chicago', reality TV star Katrina Jackson is famous as Kat Tat. She is a young independent and successful woman at 27 with multiple talents. Katrina Jackson aka Kat Tat net worth includes her earning as a tattoo artist, painter, reality television star, and an entrepreneur.
Kat Tat is also a philanthropist and a social media influencer with around 840 thousand followers only in Instagram as of September 2018. It won't be wrong if we call her a celebrity tattoo artist. As many celebrities and athletes like Jamie Collins, Shane Ray, Aldon Smith and rappers like Young MA, King Louie have been Katrina's clients.
Having such celebrity names added on Kat's client list, we can simply assume that it won't take Katrina Jackson net worth to reach millions soon.
Katrina Jackson Net Worth 2018
Earning as a Reality TV Star
Reality TV stars are paid well and working in a hit series itself means like being a part of a large brand. The salary stars receive is just a component of their revenue stream. There's much more. Most of the reality TV stars have received immense success after being famous. And so did Katrina Jackson.
The question is how did she become a tattoo artist and landed upon a reality TV series.
Born on May 27, 1991, and growing up in suburbs of Chicago, Illinois, Katrina had started working on her artistic talent and earning since young age. She had already won first place with her drawing at a local art contest at the age of 16. And when she realized her love for tattooing while studying at University of Missouri, she started working on it in her dorm room after class.
View this post on Instagram
With fruitful results, Katrina decided to pursue tattooing as a full time career and thus left school. Katrina was the only woman tattoo artist in 9 Mag since it opened at 2013.
Kat then got the exposure at the VH1's hit series, 'Black Ink Crew: Chicago'as a reality TV star from October 26, 2015 along with 9 Mag business owner Ryan Henry.

According to the Business insider, the A players on a cable reality show earn $30,000 to $10 million per season. They receive $1500 at low-end to $3000 at high end. But when successful, the reality TV stars take $7000-$10,000 paycheck home according to 2016 records.
Katrina Jackson did not only receive good money from the series, she also made an important decision to start afresh. Kat had to make this decision in a difficult circumstance having a complicated friend or more than a friend relation with Ryan in the series. But all well that ends well!
Because Kat decided to leave 9 Mag and start her own business!
Kat Tat's Income as a Business owner

Katrina Jackson net worth now has an asset, her own business, her own tattoo shop, Enigma Beverly Hills at Los Angeles, California. Kat Tat is going to rock the tattoo industry which is considered male-dominated.
Well she said to Pop Fuzion TV not to look yourself as a lesser part of the bigger industry. Women just need to go just as hard as the men, be better than the men and work hard to achieve your goals. Very true indeed!
Kat is highly experienced, skilled, has an excellent studio at a great location with her clients visiting her from any parts of U.S. A and even world.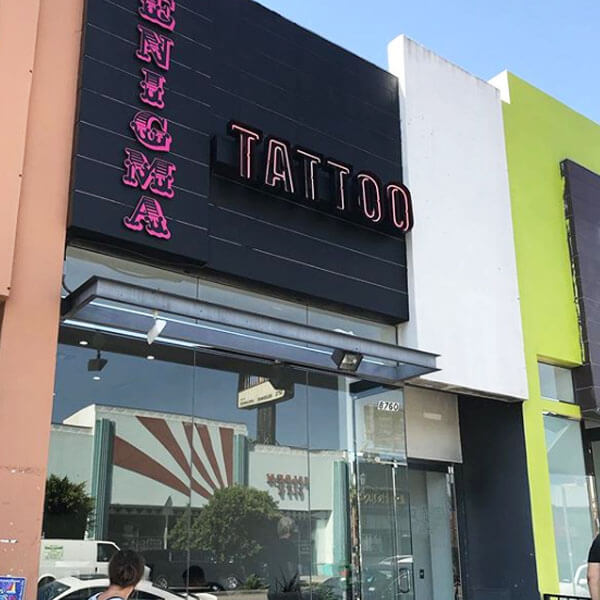 Her art is amazing, she is famous and is a shop owner. That gives us an idea that her business returns must be quite impressive.
According to Authority Tattoo, a tattoo artist earns $15,000 to $80,000 a year. However, the factors like experience, owning a shop, being famous, speed can bring difference in income. There are tattoo artist like Scott Campbell who charge $1000 for first hour of his work at $200 every succeeding according to The Richest.
Katrina Jackson net worth is also sure to increase and will be enlisted in  richest tattoo artists name soon. Have a look at her portfolio and you can book an appointment as Kat says,
If you can dream it, I can draw it.
Income from Painting and Modeling
Katrina Jackson aka Kat Tat is a remarkable painter. She usually loves to do oil painting. Kat had been earning name, fame and money through her art exhibitions too. Kat Tat official website states that Katrina had two exhibitions in Miami during the Art Basel. And one of Kat's paintings was featured on Billboard in Times Square NYC.
Her paintings are worth $1500, $3000, $5000, $10,000 or more than that.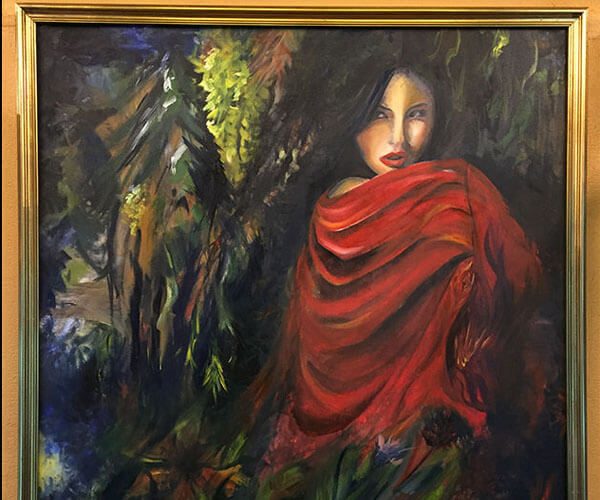 A Huffington Post article in 2017 reported that in the United States, the average salary of a model is around $30,000 a year in average. Having that said, the female models tend to earn more than the male. Thus, Katrina Jackson net worth includes her income from modeling too.
Katrina Jackson is a beauty with brains. She is an excellent artist and Katrina herself is like a perfect artwork. Thus, Kat is rocking in the modeling sector too. Her Instagram posts show that she is modeling for Fashionnova, a global fashion brand. Katrina's official site also mentioned that she has started a clothing line. You go Girl!
Katrina Jackson's Car
Recently in July Katrina Jackson treated herself with the luxury car Mercedes Benz. She updated this picture in her Instagram sharing how happy she is to get the car with her hard earned money.
View this post on Instagram
We wish you more success in the years ahead Kat Tat!
For more entertaining and informative updates on celebrity news, entertainment, bio, health & beauty and article, stay tuned with us.