40-year-old Katja Blichfeld is an American writer, producer, and casting director. She is known for co-creating and directing High Maintenance, a web series in HBO.
Ben Sinclair's ex-wife, Katja Blichfeld is a beautiful woman and a proud gay who came out at the age of 37. Because she was raised in an orthodox Christian community, it was hard for her to accept her true identity.
An amicable Divorce Between Ben and His Ex-Partner Katja Blichfeld
Katja Blichfeld was born in 1979 and was raised by a Danish couple as an evangelical Christian. She is a talented woman well known for her admirable works in various shows such as High Maintenance. She is also known for award-winning show, a comic series, 30 Rock.
Been raised in an orthodox Christian community and baptized at an early age, Katja could not fathom being a sinner. She was taught to be better than being honest and that being gay is offensive.
Katja married High Maintenance co-creator Ben Sinclair shortly after meeting him in the 2009 party in LA. She adds that she fell in love with his humor and their creativity clicked. They started the show together as a creative-partners. She struggled with depression and anxiety for so long and hence, her husband and best-friend dragged her to the therapist.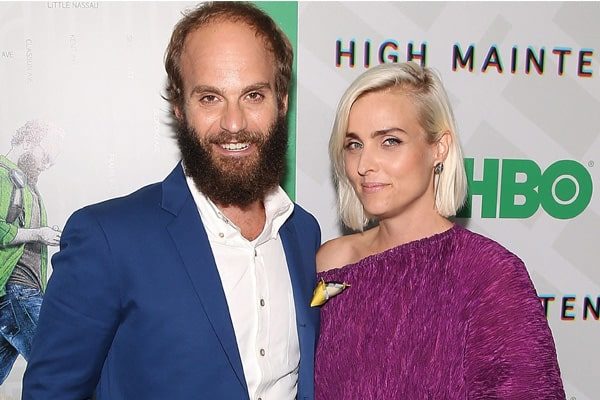 Ben Sinclair has been working together with his ex-wife since 2012. Image Source: Entertainment Weekly.
Katja struggled with her identity from an early age. But Ben and she finally decided to divorce peacefully in 2016 after her confession about being lesbian.
After Confession, Katja, Enjoying Her Life Being In A Relationship
The Emmy Award winner, Katja Blichfeld came out at the age of 37. Until then, she let herself bewildered by her thoughts, consumed by the uncertainty of being a sinner. Katja continued to explore until the day she accepted herself and decided to let go off of her insecurities.
Katja Blichfeld is now in a committed relationship with Adele Thibodeaux, a writer from New Orleans. In a heart-warming article of Vogue, Blichfeld describes how she met her girlfriend with a smoky voice. She tells that they met when Blichfeld was actually on a date with someone else.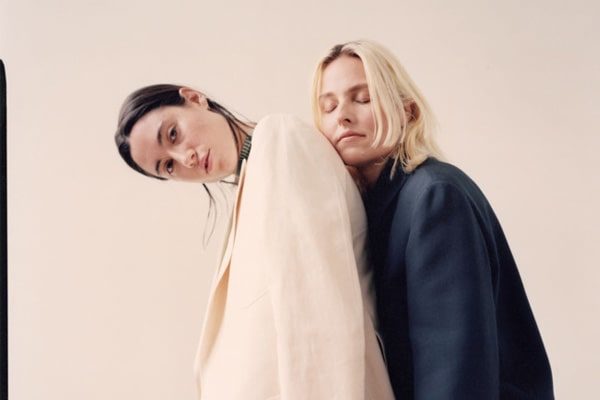 Katja is now in a committed relationship with her new partner, Adele Thibodeaux. Image Source: Andreas Laszlo Konrath. 
Katja talks about her past insecurities fluently and looks more in peace with herself. Today, she has evolved into a different personality and grown as a person. She went from an anxious and religious girl to a confident lesbian woman and is completely comfortable in her own skin.
Despite the split, Katja Blichfled and Ben Sinclair worked together in Season 2 of High Maintenance. Katja's parents were very supportive of her. Katja reminisces her good times with her ex-husband, Ben but jokingly describes the event to be "conscious uncoupling."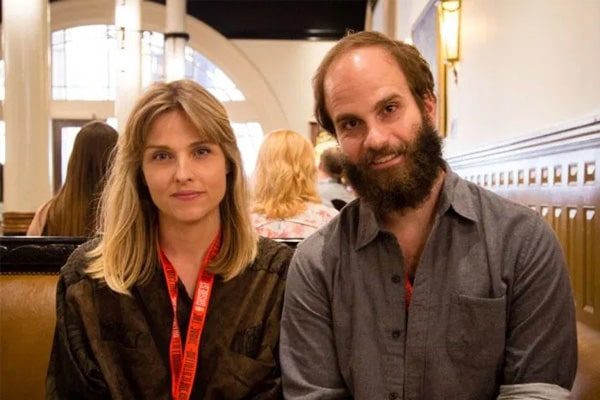 Ben and Katja had an amicable divorce and have even worked together after their split. Image Source: TechCrunch.
Today, Katja Blichfled is unstoppable and vibrant. Ben Sinclair's ex-wife feels like there is nothing for her to lose and regret in life about. Now, she is the happiest with her values and adorable lesbian relationship without any shame and guilt.
Make Sure To Follow SuperbHub For More Updates On Celebrity News, Entertainment, Biography and Many More