Celebrity babies are born with a silver spoon in their mouth. Unfortunately, they are also fated to witness the split of their parents. Such happened to be the fate of now 20 years old Kate Winslet's daughter Mia Honey Threapleton Winslet.
Let's know more about the celebrity daughter, Mia Honey.
A Spunky Star Child
Titanic star Kate Winslet birthed her daughter on October 12, 2000, and named her Mia, which translates "My" in Italian. Although Mia was born in a famous family, she has always managed to keep her life private.
Since Mia Winselt's parents divorced when she was just one year old, she stayed with her mother. Mia's father, Jim Threapleton, ritually flew to New York to meet her. According to The Guardian, Jim explains that Mia is probably the most confident little girl.
Kate's daughter Mia Honey Threapleton is a confident young woman just as her father exclaimed. Image Source: Zimbio. 
Through the interview, it's evident that Mia has always been a spunky little confident little child staying out of the limelight and pursuing a happy personal lifestyle.  Like her father, Mia Winslet's mother, Kate, also explains that she makes sure Mia is comfortable with her body.
Mia Honey Threapleton is not the only child of her parents. Since her parents had multiple occasions of falling in love, she has got a couple of half brothers who she seems to be fond of. Kate Winslet's second marriage with Skyfall director Sam Mendes was a fail. But, she gave birth to an adorable child,  Joe Mendes. The couple was married for seven years before parting their ways in 2010.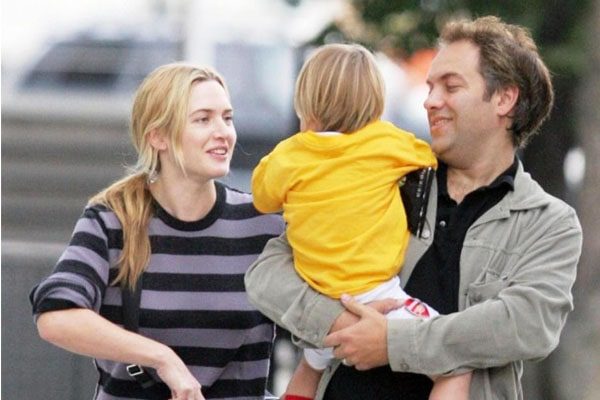 Kate Winslet's second-born with Sam Mendes is currently busy with his academics. Image Source: Pinterest. 
Likewise, Kate Winslet welcomed a son, Bear Blaze Winslet, from her third marriage with Ned Rocknroll. Ned has officially changed back to Edward Abel Smith, which is actually his birth name. Reason? It's obvious. He does not want to embarrass his young ones with "Rocknroll" and wants to set an example.
All three children reside in Sussex, the U.K, with Kate and Edward sharing smiles and learning the way of life. Let's hope we get to see more about their life in the near future.
Life As A Normal Kid
As of 2020, Mia Honey Threapleton is all grown up and still under shadows leading a very personal life. As Mia's mother herself claims that social media are the most damaging place and narrows the space for personal growth, she does not appear on Instagram or any other sort.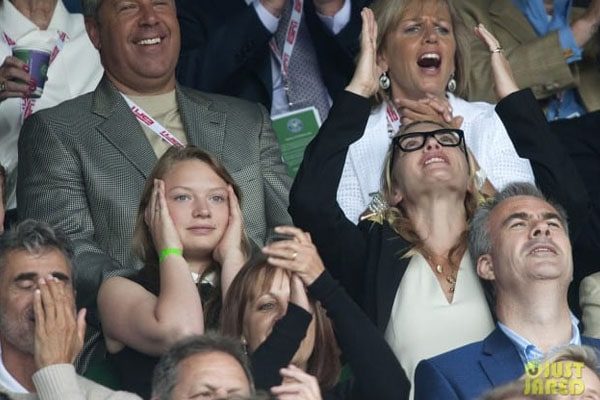 The mother-daughter duo shares a great bonding and is alike since both of them are away from social media. Image Source: Pinterest.  
The gorgeous Kate Winslet's daughter Mia Threapleton has always kept her public appearance minimal. And whenever she did, she was seen hanging out casually and mostly with her mother.
The half and half time-sharing with the divorcee parents is normal, but according to the Telegraph, Winslet's daughter stayed with her the whole time and was never looked after by nannies. Moreover, as aforementioned. Jim would visit her often.
The Oscar-winning mother, Kate Winslet, took her children with her in the workplace and claimed that Mia has started to enjoy and respect the "acting" field. Furthermore, Mia, along with her brother, Joe, would ask gazillions of questions and showed interest in the industry.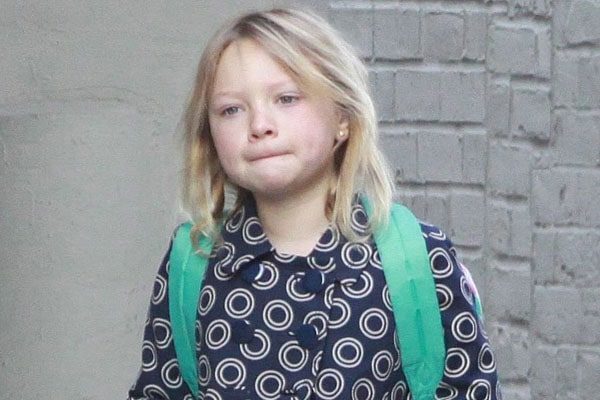 Kate Winslet's Daughter Mia Honey Threapleton is very keen on following her mother's footsteps. Image Source: Just Jared.
Kate revealed her daughter's dream of entering the spotlight when she was just 15 years old. In addition, she claimed to have been really supportive of her career choice.
The good news for 2020 is that Kate Winslet's daughter Mia Honey Threapleton will finally appear on television. It looks like she's following her parents' footsteps as she is seen as a young British talent in an Iranian thriller movie, Shadow.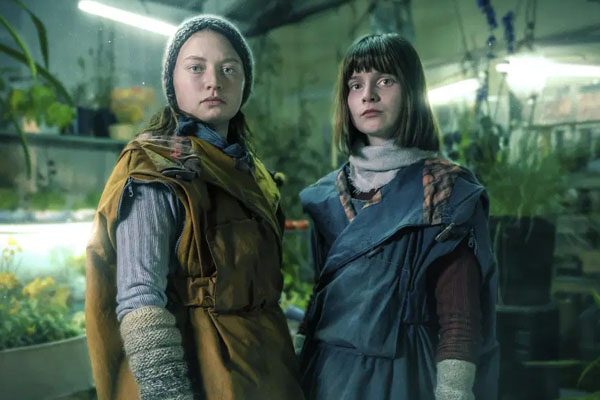 Kate Winslet's daughter with Jim Threapleton will be seen in the new Irish-English movie Shadows. Image Source: IMDB.
Mia Honey Threapleton actually grew up to be a humble being who has a sense of empathy and is conscious and confident. Since she arrived at the movie industry, hopefully, we'll see more about her in the future.
Dont's Miss To Follow SuperbHub For More Updates On Celebrity News, Entertainment, and Biography.