The gorgeous lady Kandee Johnson is one of those people who have gone through the tragedy of unsuccessful marital life. She was previously married twice, and as of now, she is happily engaged to her longtime boyfriend, Michael Castro.
Kandee Johnson is the mother of five, and their names are Alani Johnson, Jordan Johnson, Ellie Johnson, Blake Johnson, and Elyse Kaikani. She had her first children at the age of eighteen. However, she refused to mention the name of her ex-husbands.
Kandee Johnson was Previously Married Twice
Some marriages are expected to end within a short period, and some are meant to last for a lifetime. However, the gorgeous YouTuber Kandee Johnson, who is known for her make up tutorials have faced tumbling marriages.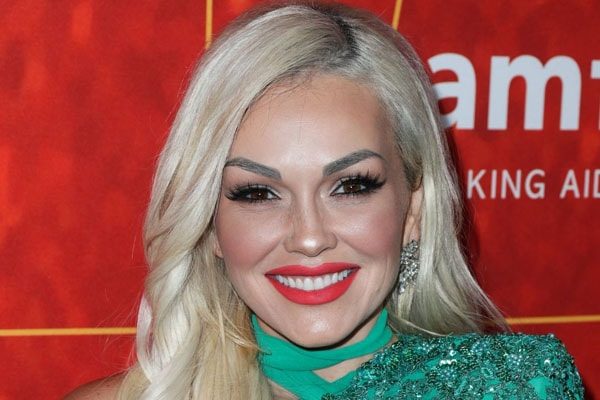 Kandee Johnson was previously married twice. Picture source: Pinterest.
Kandee Johnson revealed that she was married twice on her personal blog. She also said that she had her first children at the age of eighteen. But she refused to tell the name of her ex-husbands. The first husband of Kandee is not known, but the couple was divorced long back. The former couple even had a son named Jordan Sanniks Johnson.
Regarding her first marriage, she wrote,
 I dreamed of being an actress or fashion designer. I get married at 17 find out I'm pregnant right before I turn 18….everyone tells me my future is over, now I'll never work in the movie biz!I spend 2 years just taking care of my baby, but I'm in a verbally abusive and controlling marriage.
After that, Kandee got married to another man. She told that her second marriage was also not good either, because they hardly knew each other when they got married. They together had three children named Alani Johnson, Blake Johnson and Ellie Johnson.
Kandee Johnson Is Happily Engaged Now
After an unsuccessful marital life with two people, Kandee finally found the love of her life. The gorgeous make-up artist is engaged to her longtime boyfriend, Michael Castro since 13th September of 2015. Kandee Johnson's fiance is also a YouTuber, singer, and realtor. Michael often shares adorable couple pictures with Kandee on Instagram.
View this post on Instagram

According to some source, it is reported that the couple first met through Twitter. So, Michael made his proposal more exciting by asking her out to dinner by tweeting. After that, the couple eventually started dating and are now engaged. The couple together has a daughter named Elyse Kaikani.
Nevertheless, many fans are still waiting for the marriage of Kandee Johnson and Michael Castro.
---
Keep connected with SuperbHub for more News, Entertainment and Biography.