Jenine Wardally Howard was born on February 7, 1975. She was born to father  George Wardally and mother Jermin Ruby. Jenine also has three sisters named Liesha, Shakira, and Maya.
Furthermore, Juwan's partner Jenine Wradally is a singer, writer, business owner, and as well as philanthropist. She was born and raised in Brooklyn, NewYork and is currently a resident of South Florida with her husband Juwan Howard. She is also the founder of the Juice Foundation, a foundation that raises funds and awareness for people who are battling with cancer.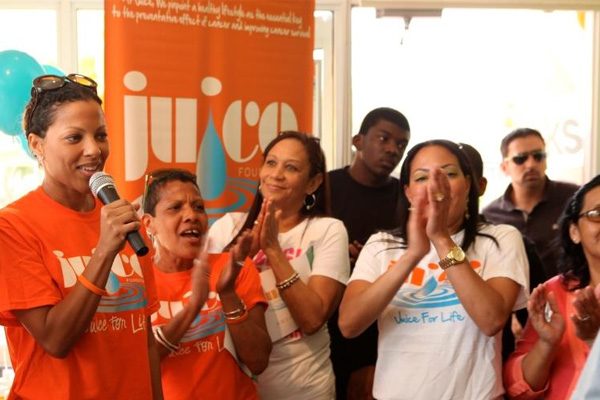 Jenine Wradally during Juicing Awareness program with the foundation members. Image Source: Juice Foundation.
Jenine has been dedicating herself for informing people about a lifestyle that many experts believe is a preventative effect of cancer and improves cancer survival.
Surprisingly, Jenine has also written books named Sons of the Dawns and Sons of the Dawn: A Basque Odyssey.
Looking at Jenine Wardally's Instagram, we can see that she is enjoying her life to the fullest.
View this post on Instagram