Allie Rebelo aka Allie Bieber was born on 7th April of 2007 in Canada. She is famous for appearing in Jazmyn Bieber's YouTube videos and as stepsister of Justin Bieber.
The 11-year-old Allie Rebelo's birth sign is Aries. She was born to Chelsey Rebelo, who is now married to Justin's father Jeremy Bieber. She also has a half-sister named Bay Bieber.
Allie Rebelo is The Step-Sister of Justin Bieber
Allie Rebelo is the daughter of Jeremy Bieber's wife Chelsey Bieber aka Chelsey Rebelo. She is very close to her step-brother Justin Bieber.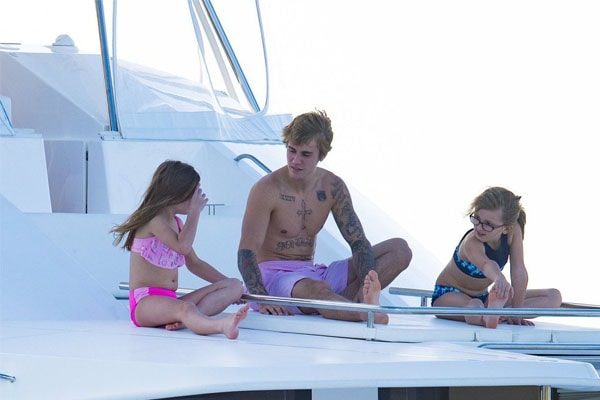 Allie Bieber along with Justin Bieber and Jazmyn Bieber. Picture source: Daily Mail. 
Allie is also very close to her step-siblings Jaxon Bieber and Jazmyn Bieber. She has appeared on Jazmyn's YouTube video along with Jazmyn. They are often seen together in holidays hanging out with each other. Allie and Jazmyn are like best friends rather than siblings and sometimes go for sleepovers as well.
Justin Bieber's Stepsister Allie Rebelo Is An Instagram Star
Allie's stepbrother Justin Bieber has a massive fan following. Thanks to that his siblings have also become a public figure. And as a result, Allie also has a huge fan following.
Allie Rebelo is famous over Instagram and has more than 87K fan followers as of March 2019. She often posts pictures and lets her followers know about her daily activities.
Allie Rebelo's Family
Allie's mother, Chelsey Rebelo got married to Jeremy Bieber in 2018 and had another baby in the same year. It is reported that Jeremy had proposed Chelsey in 2016. The couple is blessed with a beautiful daughter named Bay Bieber.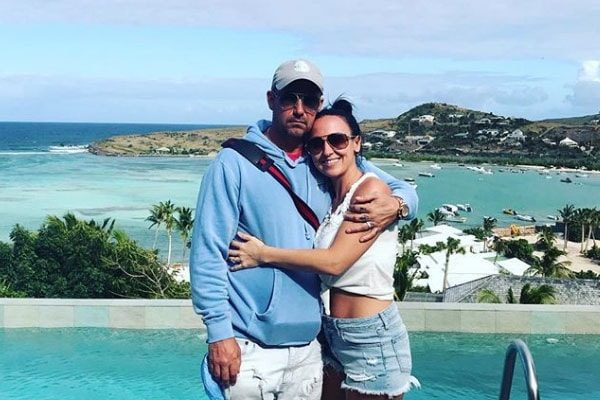 Allie Bieber's stepfather Jeremy Bieber along with her mother Chelsey Bieber. Picture source: Chelsey Beiber's Instagram. 
Allie's half-sister Bay Bieber is so adorable and she loves the company of her younger sibling.
Interest And Hobbies
Allie is one of the sports enthusiasts. She loves to play soccer and enjoys playing indoor games as well as outdoor games. As going through her Instagram, we found she is fond of gadgets.
View this post on Instagram

Allie loves to play basketball and dancing is one of her favorite hobbies. We all wonder if Allie will also search career in singing like her stepbrother Justin or create a path of her own.
SuperbHub for more News and Entertainment.