Josie Harris, Exit 38 actress, broke up with her fiance Floyd, A boxing champion after 14 years of relationship in 2007. Famous as Floyd Mayweather's ex-girlfriend, Josie Harris is now happily married and have someone else in her life. She has moved on.
Her post on Instagram suggests that she got married. But, she didn't indicate the name of that lucky guy with whom she took a vow.
According to Rolling Out, Josie Harris married a secret guy in 2014 and has revealed so via Instagram. Since then, she had kept her married life and social media accounts private. She might want to keep her personal life in that way after a long-suffering past relationship.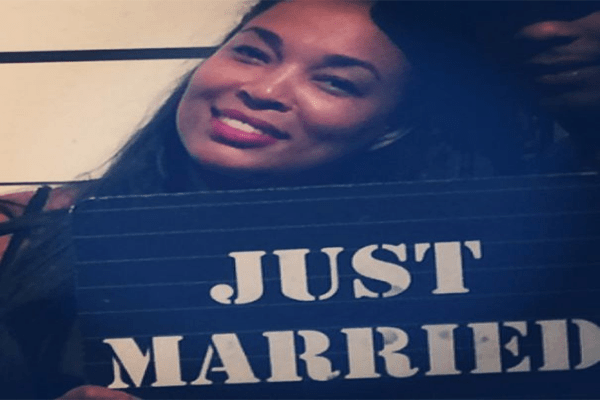 Josie Harris post with text Just married
Source- Rolling Out
We wish the couple happy married life ahead. But, what about her ex? Does she stay in touch with Floyd?
Well, her ex- Mayweather keeps less touch with her but sometimes collects his children in person and often in his jet according to USA Today.
Josie Harris and Floyd Mayweather Jr. Sour Relationship 
Floyd Mayweather and ex-fiance, Josie Harris started seeing each other since 1993, according to The Sports Star.
Initially, they seemed to be a perfect match but later their relationship was never stable. However, their on and off relation turned into an engagement. They got engaged in 2005.
Floyd Mayweather's ex-girlfriend, Josie Harris, is the mother of Three out of four Floyd's children. Interestingly, the couple never got married.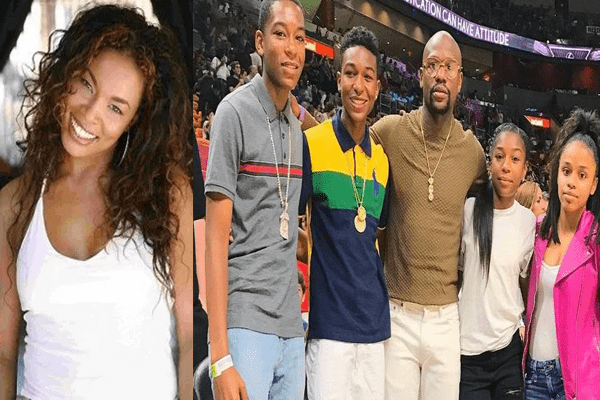 Josie Harris, her Ex-boyfriend Floyd Mayweather, and kids
Image Source- Celebrity Inside/ Celebrity Height, Weight and Body measurement
Even after parenting four kids together, Floyd became notoriously famous for domestic abuse.
Josie's Case against ex-boyfriend, Floyd Mayweather Jr.
The couple's love faded somewhere. Harris suffered physical abuse on six occasions from the notorious, Mayweather. She expressed about what she had to go through in an interview with VLAD TV.
Things became worst in September 2010, when Mayweather pulled Harris's vigorously, punched and kicked her in front of their children. This led the oldest son Koraun, to run out of the house to a security guard.

Daily Mail reports Harris filed a lawsuit in 2015 against, fiance Mayweather, claiming $20 million for the 2010 domestic violence and damage he made.
This happened also because Floyd said to Katie Couric that he was trying to hold back Josie as she was on drugs. Harris claimed that he was lying.
Apparently, the Boxing champion had to spend 90 days behind the bars due to the incident.
After the incident, they stayed away from each other. But the interview with YouTube Channel, MadameNoire, Floyd Weatherhold's Girlfriend explained about the warmth she shared with Mayweather. Even though, he was in a relationship with Shantel Watson.
Quick Facts on Floyd Mayweather's Ex-Fiance, Josie Harris
Harris is the mother of three out of four Mayweather's Children, Oldest, son Koraun Mayweather, Zion Shamaree Mayweather and daughter Jirah Mayweather.
Harris was in sexual relation with Mayweather even after their breakup and Mayweather's engagement with Shantel Jackson.
Undefeated, Mayweather, has been sentenced a jail for 90 days in 2004 for domestic violence.
Josie Harris married and disclosed about this on Instagram saying, "Us. Looking forward to a lifetime of Lazy Sundays with this man."
Harris is the owner of company "Nappiesaks" that serves diaper for kids and have a net worth of $10 million.