Reality star Jonathan Fernandez is openly gay. He shared his gay conversion story to the media. At a very young age, he was sent to gay conversion therapy by his mom.
Jonathan Fernandez was dating Trent Crews. But later on, he found out that he was being cheated by his ex-boyfriend. Let's know more in detail.
Gay Conversion Story
Jonathan revealed that when he was only ten, he was sent to a gay conversion therapy by his mother. Because of his gay nature, Jonathan used to be bullied in the school. During an episode of Love & Hip Hop, he broke down remembering the time his mother forced him into gay conversion therapy.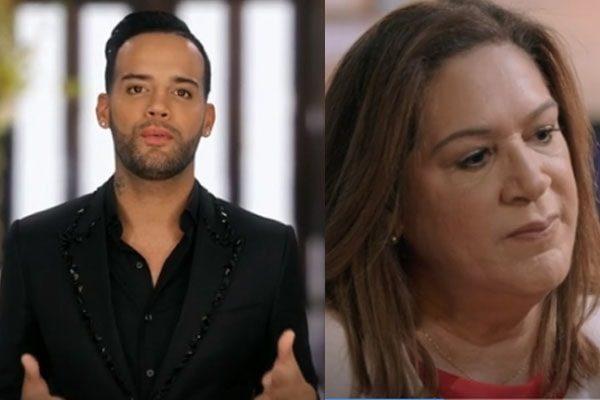 Jonathan Fernandez confronts his mother for forcing him to gay conversion therapy. Picture source: Vh1.
Jonathan revealed that his relationship with mother and sister is very important.
Similarly, Jonathan's family remembers how badly he was bullied in school and his mother admits that it was too painful for her which is why she sent him to a doctor for conversion therapy.
Jonathan details the experience for his mother, the lie detector test, the machine that would shock him when he answered incorrectly, the crippling hormone shots and other many more terrible stuff.
The reality star and makeup artist thinks that:
'Anybody who is sending their child away to be converted something that they are not, should reconsider.'
Jonathan Fernandez's Ex-Boyfriend Cheated Him
Jonathan was dating his now ex-partner Trent Crews. Jonathan found out that Trent was cheating him. And on the 8th season of LAHH, Jonathan Fernandez broke up with Trent Crews.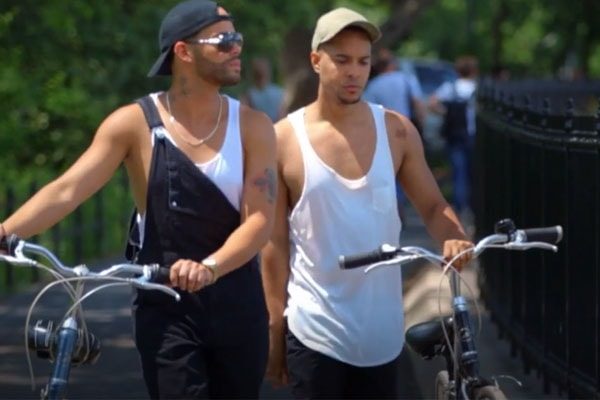 Jonathan Fernandez and his ex-boyfriend Trent Crew were dating. Picture Source: 1515ave.
Jonathan decided to surprise Trent at the studios, but when he reached there, he found Trent With fellow Love and Hip Hop star Anais. The whole scene led him to suspect that Trent Crews might be cheating on him.
The most heartbreaking part for Jonathan was when Trent pretended he didn't know about Jonathan's previous relationship. Jonathan was previously was married to a man named Jonas. Moreover, Trent reacted in such a way that he was shocked to know about Jonathan's marriage. However, Jonathan admitted that he had let Trent know about his marriage.
Are They Dating Again?
Trent Crews and Jonathan Fernandez officially broke up on the show Love and Hip Hop but they are possibly together. Because Jonathan was caught up cuddling up and smooching Trent Crews on Trent's Instagram.
View this post on Instagram

It seems like Trent and Jonathan are giving their relationship a second chance. Hope better things come out between this couple.
---
SuperbHub for more News and Entertainment.