Known as Uncle Jesse on Full House and Fuller House, American Actor John Stamos officially married his pregnant fiancee Caitlin McHugh on February 3, 2018, 23 years younger than him. John and his fiance Caitlin walked down the aisle at The Little Brown Church in Studio City, Los Angeles, and the reception was held at Stamos' home in Beverly Hills.
Stamos looked dazzling in a tailored black tux and bow tie while his fiance stole the show in a strapless ball gown looking like a princess in a voluminous skirt and low-cut neckline. Stamos's fiance' Caitlin who is signed to Wilhelmina Models hopped smiling into a vintage Rolls Royce with her husband.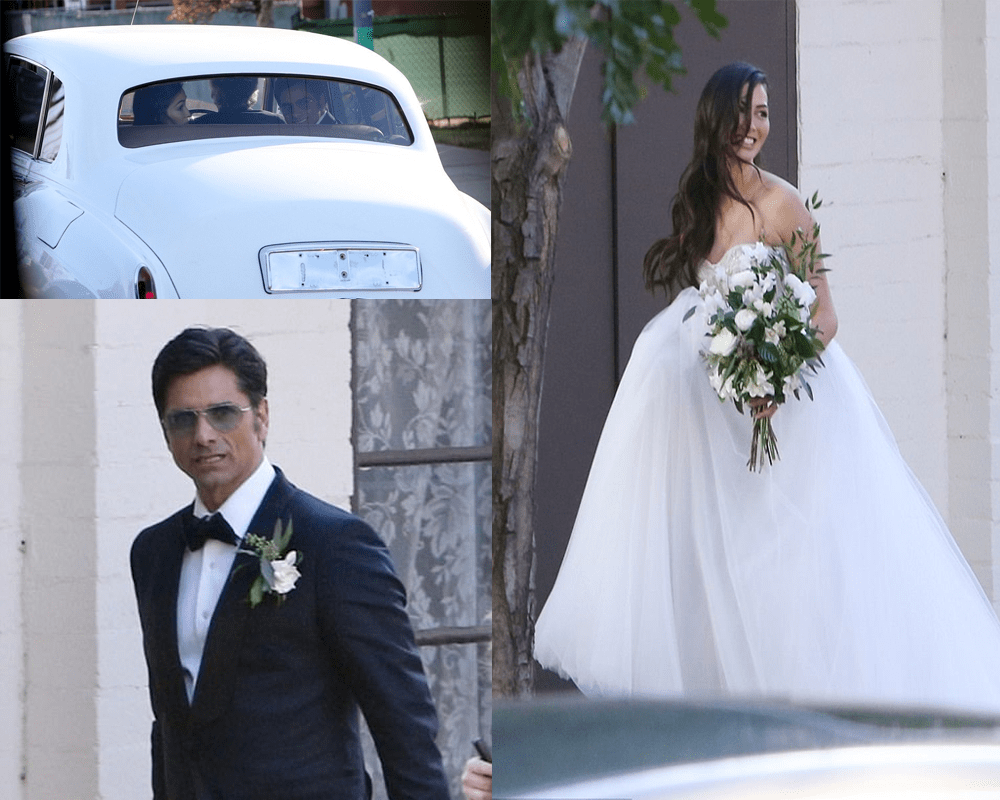 John Stamos married his pregnant fiance Caitlin McHugh married at The Little Brown Church in Studio, Los Angeles. Image Source: Daily Mail

Also Read: John Stamos Net Worth
Soon-to-be father Stamos was engaged to Caitlin in October 2017, the couple had been dating for two years before they got engaged.  Stamos had announced the happy news via his Instagram sharing a magical drawing of himself and his princess Caitlin standing in front of an animated castle.
Also See: Picture of John Stamos and Caitlin McHugh's Son

Stamos captioned, I asked she said yes and we lived happily ever after. The Fuller House star Stamos had proposed his love McHugh at the theme park resort where he made a short animation compiling romantic moments from animated Pixar and Disney Films.
Also See: Caitlin McHugh Net Worth
A Neil Lane diamond ring was presented as Stamos kneeled down on his knees to propose McHugh. A source close to Stamos and McHugh stated that they are very much in love and supportive of each other. Both of them have many things in common and have immense love for Disney.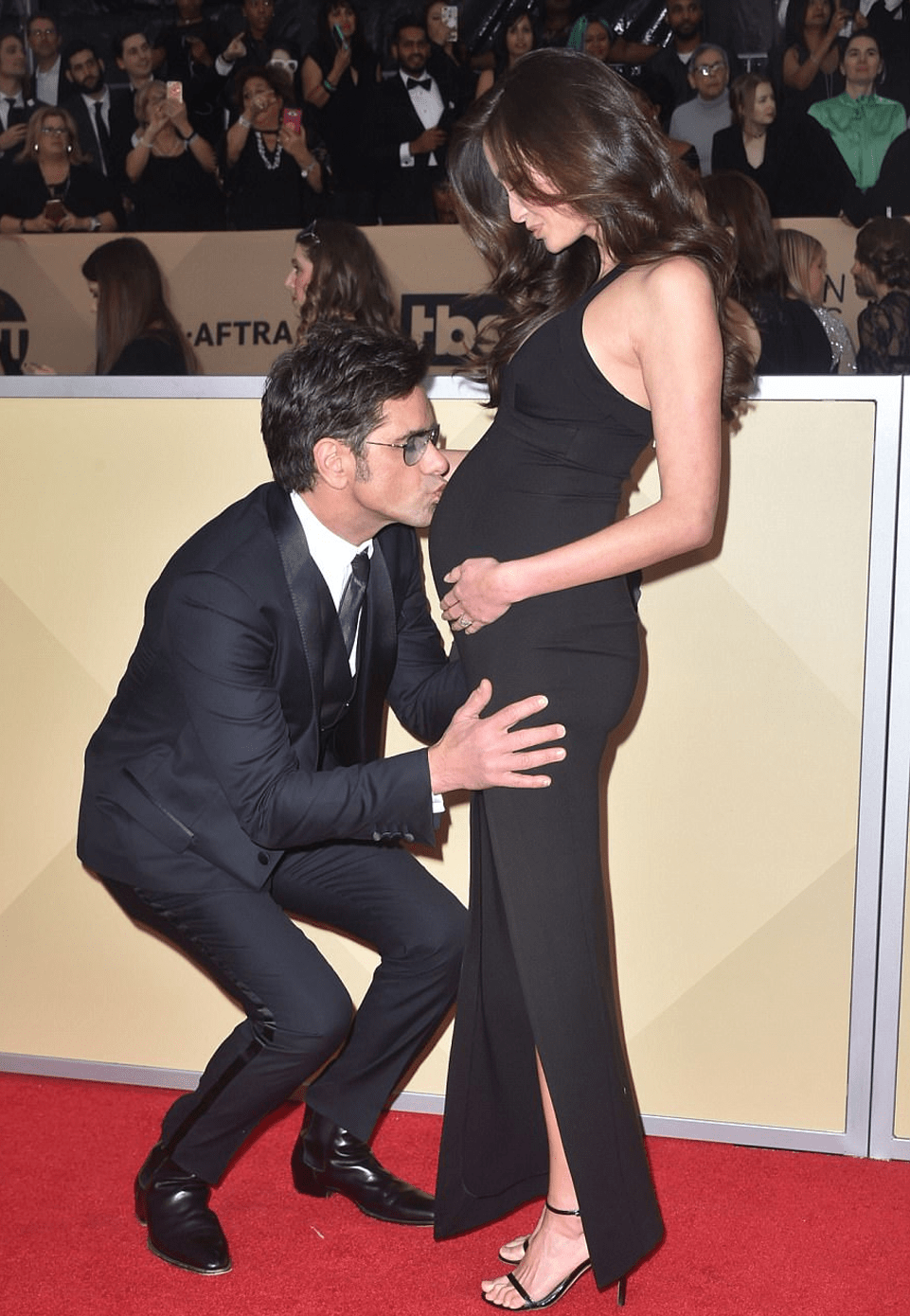 John Stamos kissing his pregnant wife McHugh's baby bump at 24th Annual Screen Actors Guild Awards red carpet 2018. 
Image Source: US Weekly
Stamos and his 23 years younger Model wife McHugh are expecting their first child. Speaking to Entertainment tonight Stamos said that it would be a tragedy if he didn't have children after he found the perfect woman in his life. Praising his pregnant wife McHugh, Stamos said that she's gentle, kind and graceful soul who would also be a good mother.
John Stamos wife's Caitlin McHugh $165k Jewelry heist
Just a day before their grand wedding Stamos's pregnant wife McHugh was reportedly robbed of $165,000 worth of jewelry while she was staying at the Beverly Hills Hotel.
Beverly Hills police had stated Caitlin reported the theft of several pieces of jewelry were stolen from her room on the eve of her wedding with John Stamos. The Burglar had broken into her room through unknown means and stolen the items of jewelry Caitlin was supposed to wear on her wedding day.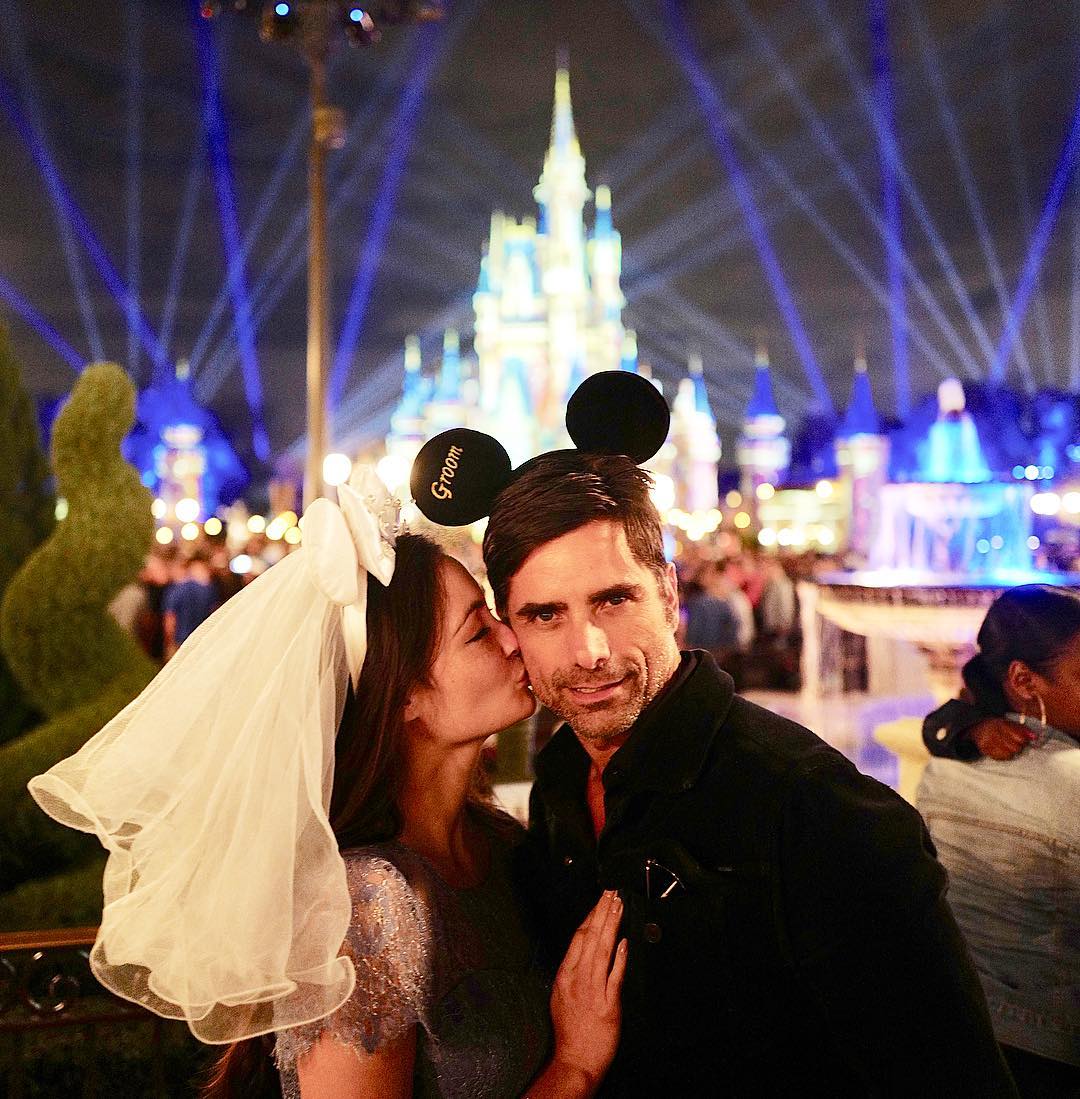 John Stamos's wife McHugh is a huge fan of Disney, the married couple celebrated their honeymoon in Walt Disney World. John and McHugh tied the knot on Febrary 3.    
Image Source: Instagram/Stamos 
Though Caitlin had not planned her weekend to start this way, she had a fine wedding ceremony and nothing could stop Stamos and his dear wife to exchange their vows and love.
Stamos was previously married to Rebeca Romijn from 1998 to 2005.
For more Celebrity news and Entertainment: SuperbHub.