Born as a child of famous parents is luck and is difficult at the same time. Such born was Joe Pesci's daughter Tiffany Pesci.
Tiffany was a good child with big eyes and bubbly smiles. She must have grown beautifully. So, let's know more about this beautiful human more below.
Joe Pesci's Daughter, Tiffany Pesci
Tiffany Pesci is a star-child. She was born with a silver spoon and is being raised silently. Pesci is the daughter of the famous 'Goodfellas' star, Joe Pesci and his ex-wife, Claudia Haro.
Following the controversies, her parents fell into, today, Tiffany Pesci is enjoying a very silent life, keeping all her information out of the limelight. Despite the secrets, she made appearances in events with her father, Joe Pesci.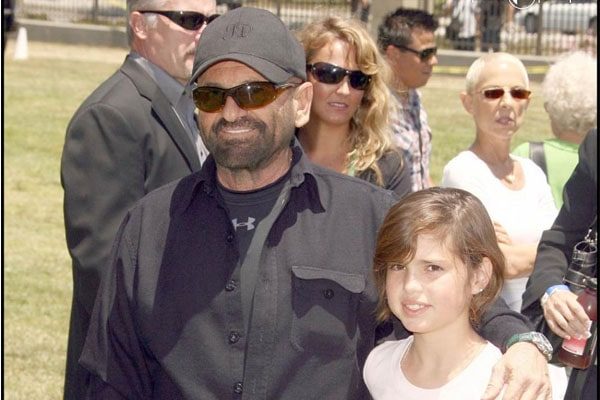 Tiffany Pesci grew up with her father and is leading a silent life. Image Source: Purple People.
Since her father married three times and has a child with his first wife, who is a mystery, Tiffany Pesci has a step-sibling as well. But that too, of course, secret.
Famous Father, Joe Pesci
It's true that celebrity's children are born with luxury but also have to pay the price for it. Such is the story of daughter Pesci. Though born in a star-family,  Tiffany could not ignore but listen to those weird tabloids.
Tiffany Pesci's father Joseph Frank Pesci aka Joe Pesci is a famous actor, singer, and whatnot. The Academy Award-winning actor was married and divorced three times. Joe Pesci's first marriage was in 1964 and as mentioned before remains under covers.
Joe Pesci's third wife, however, was introduced to the world and is a gorgeous yet dangerous woman, Claudia Haro. With Haro, he had a beautiful child.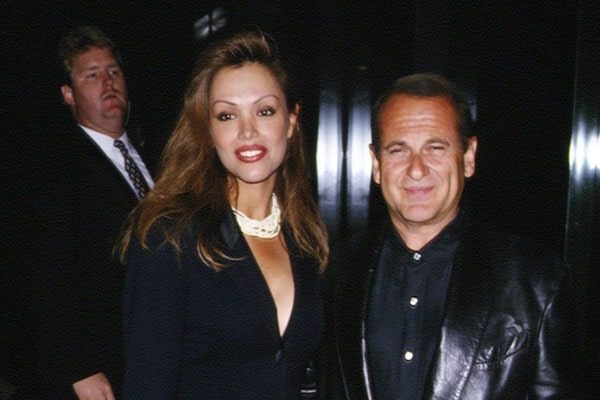 Joe Pesci and Claudia Haro were married for four years before parting their ways. Image Source: The Daily Beast.
The couple were married from 1988 to 1992 and separated after their brief marriage.  Pesci had custody of his daughter, Tiffany.
Locked Mother, Claudia Haro
Tiffany Pesci's mother Claudia Haro is a troubled woman who also had multiple marriages. Things did not work out between Haro and Pesci, therefore, after their split, she found another man called Garrett Warren. They were married from 1998 to 2000.
Unfortunately, Claudia decided to ruin her pillow and shot Garret in an attempt to murder. WOW!! That's one way of showing love! Warren survived the inevitable but sadly, lost an eye. Following the case, Haro was convicted for attempt to murder and was sentenced to 12 years and 4 months in prison. Claudia served until August of 2019 and was released.
Whatever the background and the stories of her parents be, Tiffany lived a life with luxury with her father. As of 2019, Joe Pesci is living a silent life with daughter Tiffany far from controversies. Let's hope we'll get to know more about Joe Pesci's daughter in the near future.
Make Sure To Follow SuperbHub For More Updates On Celebrity News, Entertainment, and Biography.