Joe Biden's net worth is estimated to be $1 million. He has accumulated all the wealth from his career as a politician. However, he describes himself as one of the "poorest men in Congress."
Joe Biden has served the country for eight years under the administration of Barack Obama. Most of his earning came from the eight years when he served as the Vice President of the US.
Net Worth and Earnings
As mentioned above, Joe Biden's net worth is estimated at $1 million. He pursued his dream of being a politician which has become his main source of incomes. Besides being a politician, Joe Biden is also a writer.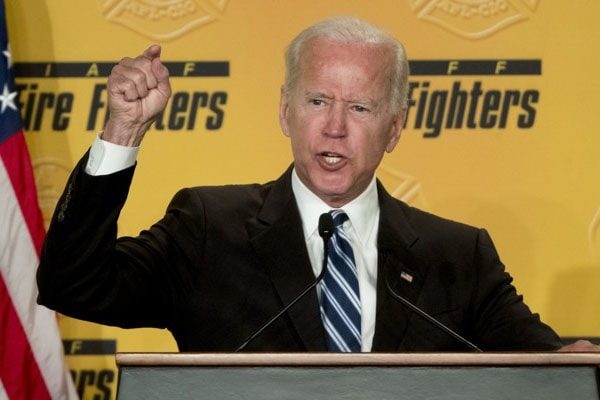 Joe Biden is the former Vice President of the US. Picture source: The Atlantic. 
Earnings from Political Career
Joe Biden was elected to the Senate from the state of Delaware in 1972. He was one of the youngest senators to be elected and was just 29 years old.  According to Aol, The US senator makes at least $174,000 per year. He must have earned at that range when he used to be a senator.
During his time in Senate, Joe handled the position of authority over several governmental boards such as serving Chairman of the Senate Judiciary Committee and Chairman of the Senate Foreign Relation Committee.
Joe Biden became Vice President in 2009 and served eight years under President Barack Obama. According to Go Banking Rates, his salary during the Vice Presidency was $230,700 per year. As stated above, Joe considered himself as the poorest man in Congress and also said that he had no list of investments.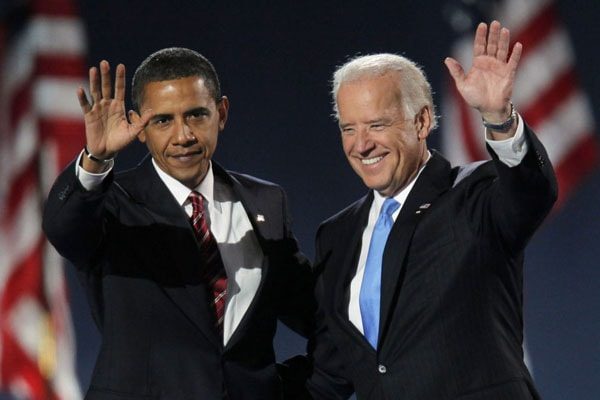 Joe Biden worked under Barack Obama for eight years. Picture source: Aol. 
According to Go banking rates, as of now, Joe Biden receives an amount of $248,000 per year as a pension. The former vice-president Joe Biden is also one of the potential 2020 democratic presidential nominations. And he is about to run a presidential campaign.
According to Made it, as of now,  the president is paid $400,000 a year, plus an extra expense allowance of $50,000 a year, a $100,000 non-taxable travel account and $19,000 for entertainment. If Joe Biden ends up being president in 2020, he will probably have all the privileges.
Earnings From Book
Besides politics, Joe Biden is also an author. He has written altogether 4 books and the book titled Promise Me, Dad is one of them.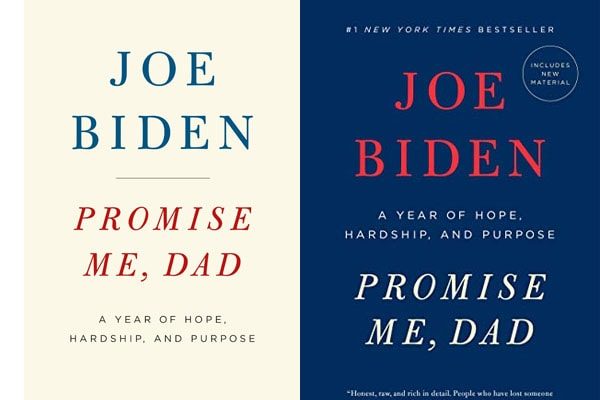 Joe Biden's book Promise Me Dad's front cover. Picture source: Amazon. 
The book is available on Amazon and cost around $16.95. Joe must have earned a considerable amount of money by selling his book. With all the money flowing in, it is not a surprising fact that Joe Biden's net worth is estimated at $1 million.
President-Elect, Joe Biden
The much-anticipated wait for America's Presidential election represented by Joe Biden has finally ended in his favor with 290 electoral votes from major cities.
Although the vote-counting process is an unconvinceable process for Trump supporters, Joe will be inaugurated as the 46th President of the United States in January 2021 along with his companion, America's first woman in the position and first South Asian American to be the Vice President-elect, Kamala Harris.
Hence, along with raised responsibilities, Joe Biden's net worth will rise too.
SuperbHub for more News and Entertainment.