Published Date 14th Jul. 2019, 12:38 pm
As of now Jessie Buckley is possibly single and dating no one. Previously she was in a relationship with her ex-boyfriend, James Norton, a British actor. The ex-couple almost dated for two years.
Jessie Buckley is an Irish actress and singer famous for playing the role of Lyudmilla Ignatenko in Chernobyl. Her ex-boyfriend James Norton is also an English actor famous for his work in Happy Valley.
Jessie Buckley and James Norton's Break Up
The ex-duo of Jessie and James almost dated for two years and ended their relationship in an acrimonious manner. According to Jessie, their separation was not quite so picture perfect. However, the reason behind their split hasn't been revealed yet.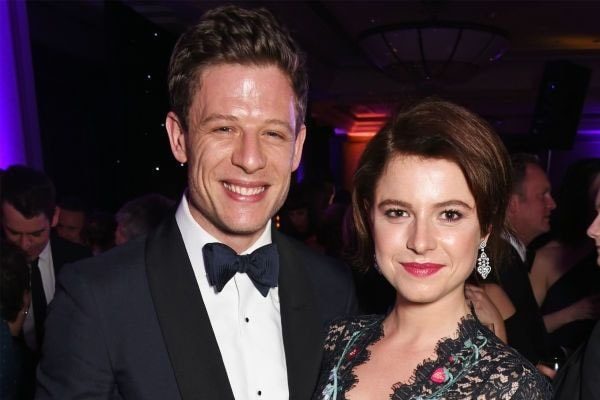 Jessie Buckley along with her ex-boyfriend James Norton. Picture source: Getty Images.
The former couple started dating after they met on the set of the BBC drama War & Peace, back in 2015. In the drama, Jessie portrayed the role of Marya Bolkonskaya and James portrayed her brother Prince Andrei Bolkonsky. The on-screen brother and sister managed to date in real life. However, their relationship ended up in bad terms.
Jessie Buckley and James Norton kept their break up story under wraps. But later Norton was seen with Imogen Poots, who is his current girlfriend, Jessie revealed they broke up. She said that their break up was acrimonious. She refused to answer whether Miss Poots is the reason behind her break up.
However, Jessie told that her ex-boyfriend James is a great man, but it was tough to be in a relationship with him.
Who Is Jessie Buckley Dating Now?
As of now, Jessie Buckley is possibly single and dating no one. She has kept her personal life away from media and hasn't shared much information about her relationship status. She is also not active on social media such as Instagram and Twitter.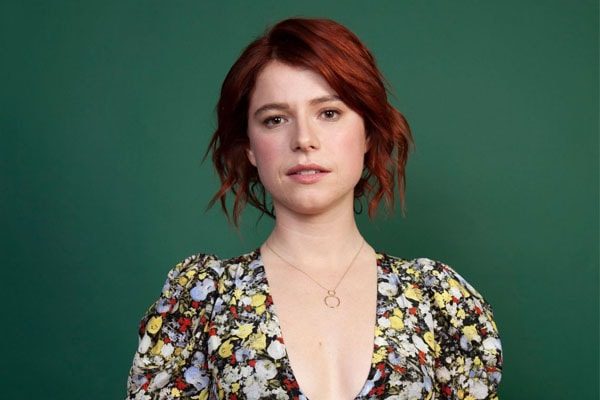 Jessie Buckley is possibly single and dating no one. Picture source: MSN.
No one knows what the future holds for Irish actress Jessie Buckley. She might end up dating someone in the future. So who will be Jessie Buckley's boyfriend or partner?
But surely Jessie's partner will be the luckiest one to get someone like her.
Keep connected with SuperbHub for more News, Entertainment and Biography.