Golf fans know her as the Hottest and Most Beautiful Woman in Golf.  Blair O' Neal indeed is the beautiful and talented woman who has established an exceptional career in Golf and Modeling. She is the winner of Golf Channel's BIG BREAK: Dominican Republic. A dedicated and committed athlete Blair O' Neal has been the dream girl for every guy. Her fans are always curious about who is the Blair O' Neal's sweetheart?
Blair has however rarely spoken about her love life, relationship status , marriage or husband. But her Instagram post, holiday pictures says the story on her behalf.
Her man is Jeff Keiser. He's not only dating her but they have been married for few years. Jeff Keiser is Blair O' Neal's husband and he seems to stay behind the limelight specially when his wife is a Golf star and celebrity.
Keiser is known to be an Assistant Athletics Director for Creative Services. Working in University of Minnesota, he is also athletic fan which makes sense how he met the Golf star.
Blair O' Neal has been linked with personalities like Canadian Pop Star Justin Bieber who is now married to Hailey Rhode Baldwin . And golfer Bubba Watson. But Blair actually was in relationship with Jeff Keiser and her Instagram Post with caption 'Happy Anniversary' gave the answer that she was married to the good looking man.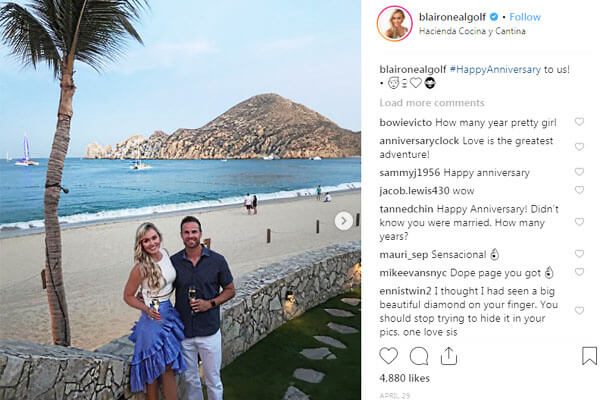 After marriage, the couple have been visiting Golf-related events together. In 2014, Blair O' Neal competed in a four-day inaugural Big Break Invitational tournament in Reynolds lake Oconee. Jeff Keiser accompanied his wife there and also stayed at Ritz Carlton Reynolds, Lake Oconee to enjoy some time with the local community.
The couple spent romantic time together taking pictures for memories. Have a look at some of the pictures because picture says it all!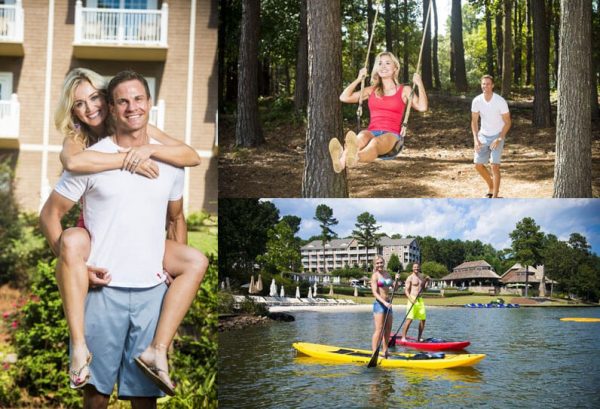 The athletic couple seems to be in so much love with each other. And they look so good together. The match made in heaven seems to support each other. Blair needs to travel a lot for her Golf game and also modeling. Jeff though might not accompany her every where seems to be managing her work and official website apart from his job.
If you look at Blair O' Neal's official website contact page, you can see the contact information of Blair O' Neal's husband Jeff Keiser's contact information. This makes us assume that Jeff is also handling Sports Management LLC and any event, booking, media info, business or marketing inquiries related to Blair goes through him.
The pair is also working couple which shows that  they have a very strong bonding. There is no rumors of Blair having kids but we are certain to get the news soon. The handsome couple are enjoying their married life now.
For more updates on celebrity entertainment, news, and biographies, visit SuperbHub.