Vanderpump Rules' Jax Taylor is in a relationship with Brittany Cartwright. Talking about Jax Taylor's relationship with Brittany, there are lots of ups and down.
Jax Taylor revealed that he has cheated on Brittany Cartwright with Faith Stower and lots of women. However, they are going to marry now, and the main question is, has he changed after cheating in the past?
Jax Taylor's Relationship with Brittany Cartwright
Jax Taylor proposed his longtime girlfriend Brittany Cartwright at the end of the Vanderpump Rules' season seven. In the first meeting, Jax promised Brittany to move her to L.A. After two months she moved to L.A., and they are together since then for four years whilst holding each other's hands. Till this period Jax Taylor's relationship with Brittany had lots of highs and lows.

It wasn't an easy journey for the couple. Jax and Brittany broke up two times. In 2017, Jax lost his father, Ronald Cauchi. His father was the one who ultimately made Jax realize that Brittany is one with whom he meant to spend the rest of his life. This time was the hardest time for Jax but also the turning point of life.
Jax Taylor with his late father, Ronald Cauchi. Picture source: Bravo TV. 
Jax Taylor revealed that Brittany was with him during the hardest part of his life. She helped him to build his emotional and mental strength back to normal. Jax Taylor's now fiance Brittany Cartwright helped him in purchasing plane tickets and made sure his sister and mother were okay. After that, he also mentioned that he regrets cheating on her.
Jax Taylor Cheating
In December 2017, Jax was alleged for cheating on Brittany with Faith Stowers. Initially, he denied the claim but eventually came with the truth. He further explained that this wasn't his first time being caught cheating. So how was Jax able to win Brittany back?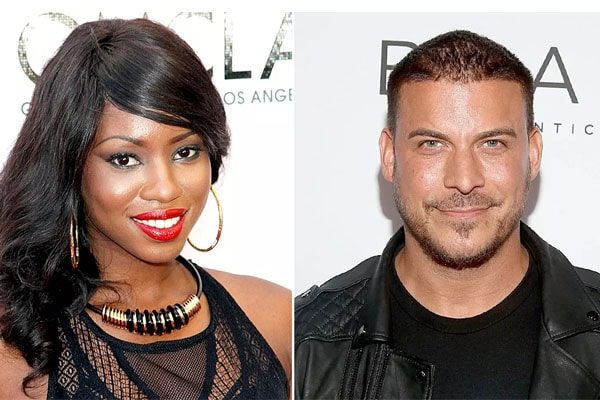 Jax was caught cheating Brittany with Faith Stowers. Picture source: US weekly.
In an interview, Brittany told that maybe it was love at first sight or maybe they just meant to be. That's how she feels about him and no matter what she keeps on loving him and that's the reason she doesn't want to give him up.
Is Jax Changed Now?
Jax Taylor regrets and feels sorry for cheating Brittany. Brittany said that after the death of his father Jax has changed. He fought very hard to win her back and wasn't ready to give up at all.
Brittany even mentioned that she'd have 30 missed calls from him. She told him that she loved him still but was trying to act as she didn't love him anymore. In the end, they are together. Jax furthermore said that he lost his father and now doesn't want to lose Brittany.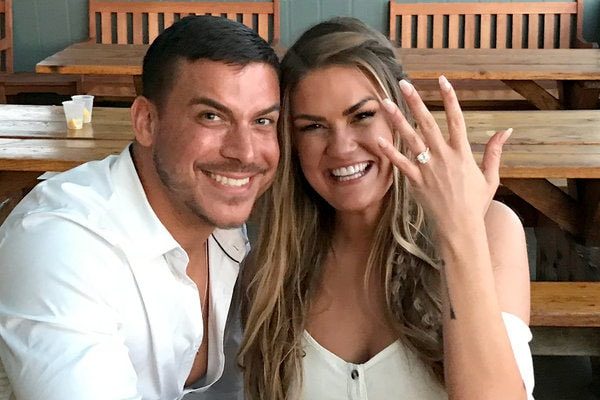 Brittany is showing her engagement ring given by Jax. Picture source: Bravo TV.
It seems Jax has changed. Since their engagement, the things have been better than ever for Jax and his soon to be wife, Brittany. They are planning for the wedding and hope everything goes as they planned.
---
SuperbHub for more News and Entertainment.