Jason Newsted's wife, Nicole Leigh Smith, is a beautiful artist. She is a fantastic artist, an inspiration, and a supportive wife. She has been there for Jason when he needed her. For that reason, Nicole has a permanent place in Jason's heart.
Nicole says that she has been painting all things plush and fluffy since she can remember. Apparently, her uncle taught her how to paint. Nicole has chosen to paint the lighter side of life. Moreover, she focuses on birds, creatures of the animal world, and stuffed animals.
Jason Newsted And Nicole Leigh Smith Marriage
The lovely couple of Nicole Leigh Smith and Jason Newsted married in October 2012.  According to some source, they married on a hill at a friend's estate in front of 12 people. "It was very quaint in the California sunshine, and spiritual with the cosmos,'' Newsted stated.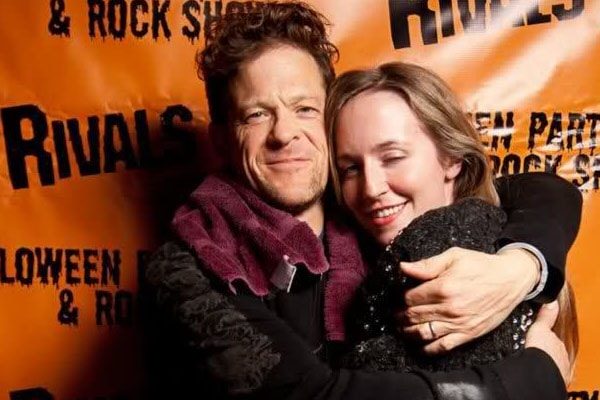 Jason Newsted and Nicole Leigh Smith have been married since October 2012. Image Source: Pinterest.

Nicole and Jason have been together for over a decade now. They have understood each other like no one else. They probably can be taken as a good example of a happy pair. Till date, they are yet to have a child of their own.
Nicole Is An Inspiring And Supportive Wife
Jason Newsted's wife Nicole Leigh Smith has proven to be a very supportive wife. The singer has credited his partner for lifting him from the painkiller addiction which led to his shoulder injury.
During Jason's shoulder injury, Nicole suggested Jason to start painting. She left him in the morning with paints. When she would return home after almost eight hours, Jason would found every way to play with the color.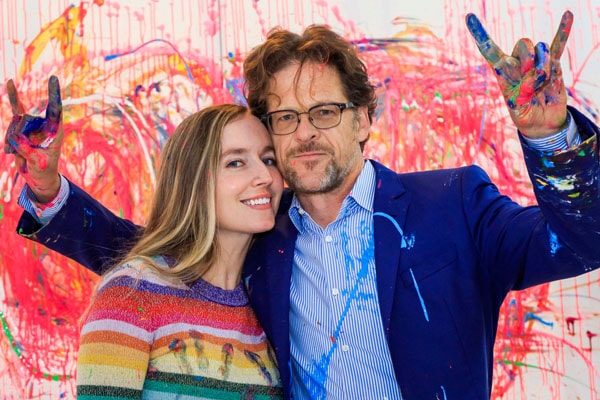 Nicole Leigh Smith inspired her husband to paint. Image Source: Pinterest.

Jason was delighted to have found a new hobby, but Nicole was thinking, "What have I done?", according to Mailtribune. Thanks to Nicole, Jason has now been able to establish and represent himself not only as a bassist but as an artist and a person as well.
The lovely pair of Jason and Nicole often visit various events together. Jason likes to share the time of his happiness as well as agony with his wife. The adorable couple has a common talent, painting, and they often visit artistic events together.
For more Entertainment, Biography and Articles, stay tuned with Superbhub.