American hip-hop artist and reality star Jaquae rose to fame after joining the VH1 show Love and Hip Hop: New York alongside Kiyanne.
Rapper Jaquae and Kiyanne have officially broken up after Kiyanne stated that Jaquae is secretly gay. They were together for most of the show. However, their relation didn't last long. They used to have a lot of arguments and their love life was full of problems.
Dating Life of Kiyanne and Jaquae
Kiaynne and Jaquae started dating as soon as they joined the show Love and Hip Hop.  The couple was together most of the time but the things didn't go smooth and as a result, they needed to split up.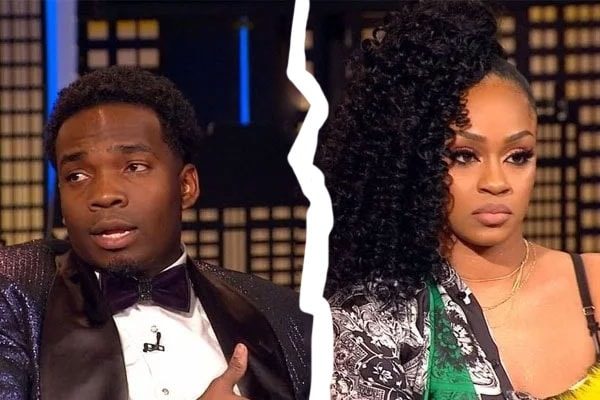 Kiyanne and Jaquae are no longer together. Picture Source: Vh1.

Kiyanne and Jaquae were cast in the season eight of Love and Hip Hop: New York. Their love blossomed on the show. However, they used to fight and have a lot of arguments as stated above. The former pair was first introduced by fellow cast member Rapper Safaree Samuels.
Another dramatical incident happened in the show when Kiyanne made Jaquae sign a relationship contract. Kiyanne found that Jaquae was cheating her with another girl named Anai as they had spent a night together. Instead of breaking up, Jaquae ends up by signing a contract which includes Ultimatum and obligation for their relationship.
Jaquae was Alleged To Be Gay
Kiyanne and Jaquae are known for having lots of arguments and fights while they were in the show. Kiyanne came out with one surprising news claiming that Jaquae is gay and loves men. However, Jaquae denied the accusation made by his ex-girlfriend.
When one of the fans made a comment on how she could see Jaquae and Kiyanne having a baby, Kiyanne replied with the shocking news that her ex loves men. She further requested her fans not to associate her name with him anymore.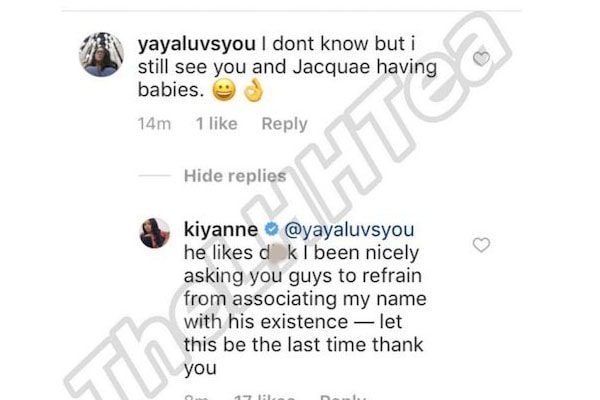 Kiyanne claims that Jaquae is gay. Picture Source: TheLHHtea Instagram.

For the backup Jaquae's ex-girlfriend, Sophia Body also made a statement regarding Jaquae's sexuality. She also admitted that Jaquae is gay. She reminded everyone stating that dating someone who is lying themselves and their partners about their sexuality could be very risky and unfair to the partner on so many different levels.
---
SuperbHub for more News and Entertainment.