Paul Zimmer and Jamie Rose are Tik Tok stars. They were dating for a while, and the couple got married. But after their disappearance from the social media sites, many people believe that they have broken up.
But a while ago they both disappeared from social media, and many fans are wondering what happened with them?
Paul Zimmer and Jamie Rose Marriage
They started their relationship as a friend. They used to appear on each other's musical.ly video and shared a good bond. Later on, they confirmed that they were dating each other and started living together.
Later, they got married secretly. The photos of their marriage were released on the Internet. Looking deep at the pictures we found that they tied their wedding knot in the beach of Malibu, California. Jamie's was on a black suit and white shirt with a bow tie. And Jamie was on her favorite white wedding gown.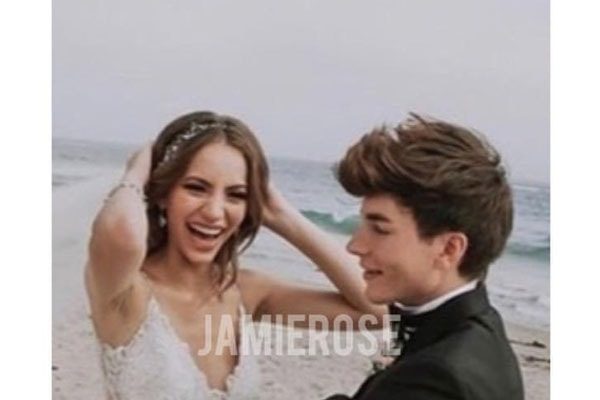 Paul Zimmer and Jamie Rose's marriage pictures. Picture source: Rummler. 
Are Paul Zimmer and Jamie Rose Still Together?
It seems that the couple is no more together. Some source claims that Paul and Rose broke up. It was reported that everything is over between them and they disappeared from social media after break up.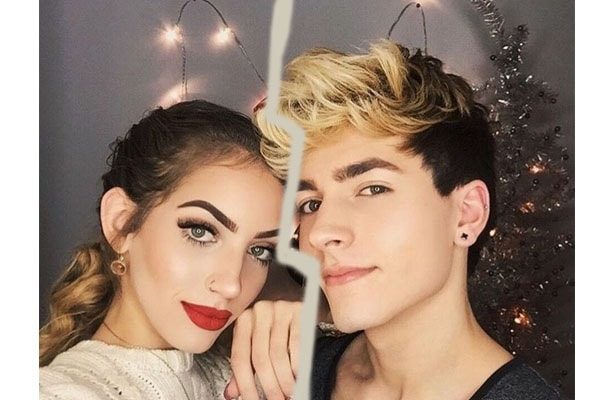 Paul Zimmer breaks up with Jamie Rose. Picture source: Pinterest.
Their Tik Tok accounts are also inactive. Paul deleted all of his Instagram pics, and Jamie changed her username to unknownuser123400. As of now, they both have deactivated their Instagram account too.
Paul and Rose's Marriage Controversies
Many people believe that Jamie Rose and Paul Zimmer's marriage was fake and the pictures are photoshopped. But then the video of Paul and Jamie was out which looks pretty real. Some people consider that they got married for publicity. Many people even mentioned that they wanted to come to the spotlight by doing a fake marriage.

For people who don't know who the former Tik Tok couple is then, Paul Zimmer is a Musical.ly star (later became Tik Tok) who became a social media sensation earning more than a million fans followers on Instagram. And his alleged wife Jamie Rose is also a musica.ly star and used to appear in the musical.ly video of Paul. Later she made her account and earned many followers.
Like Paul and Jamie, actress Millie Bobby Brown's partner Jacob Sartorius is also a Tik Tok star.
---
superbHub for more News and Entertainment.