We have all been fortunate to share a deep love with someone at one point in life. Limitless star, Jack McDorman is lucky to have found the one and share his faith and romance with a gorgeous actress Analeigh Tipton.
The couple has been together for a long time now. To know more about the gorgeous couple's relationship, let's roll down.
Who Has Jake McDorman's Heart?
Jake McDorman is committed to an American actress, Analeigh Tipton. According to WDW, Jake has been dating former "American Next Top Model," contestant, Analeigh Tipton. The beautiful duo is inseparable since 2014.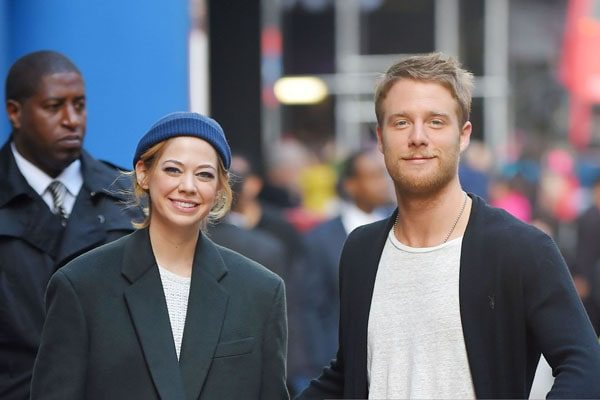 The gorgeous couple has been enjoying their loving relationship. Image Source: Getty Images. 
Jake McDorman's girlfriend, Analeigh Tipton, is a beautiful blue-eyed woman. Born on in Minneapolis, Minnesota, USA, she started her career from 2008, making a guest appearance in "Big Bang Theory." Likewise, she made her film debut in "The Green Hornet," released in 2011.
Similarly, she also managed to grab a small role opposite Scarlett Johansson's 2014 science fiction film Lucy. McDorman's girlfriend had her first lead tole in Two Night Stand, released on September 26, 2014. Likewise, she has worked along with her handsome beau in different big projects such as Manhattan Love Story, Awake, and many more.
What's More About McDorman's partner?
Furthermore, Jake McDorman's girlfriend is not just a talented actress but also a stunning model. She was placed third on Cycle 11 of ANTM. Analeigh's first CoverGirl commercial with the gorgeous Tyra Banks is regarded as "the best CoverGirl commercial" in the history of ANTM.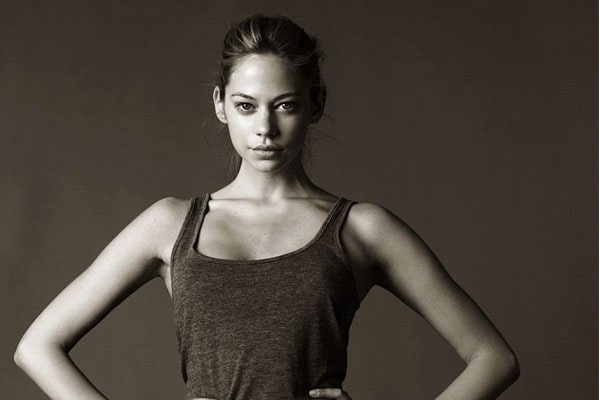 Jake Mcdorman's sweetheart is a gorgeous man who appeared on ANTM. Image Source: Pinterest. 
Moreover, during her modeling career, Analeigh was signed as the Ford model. Following her career as a model, she also has appeared on Spain's Marie Claire, Seventeen magazine's Dec 2008- Jan 2009 edition. Likewise, she also appeared in several pages in Maxim and Vogue. Additionally, Tipton was also featured in ads for Forever 21 and Guess.
Likewise, Analeigh walked for Skingraft and David Alexander in LA Fashion Week. Her other runway credits include Mercedes-Benz Fall Fashion Show, Ticket Fashion Show, Nick Verreos Line, etc.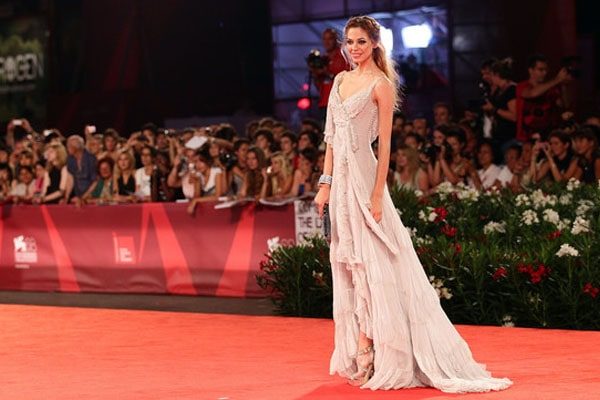 The lean and thin, sculpted body of this goddess looking woman made Tipton reach the top in the modeling industry. Image Source: Zimbio.
Regardless of such a pretty face and striking gaze, Hung star, Analeigh Tipton, was a competitive ice-skater. She was entitled two-time regional champions along with her partner and competed at the U.S. Junior Figure Skating Championships twice. However, Jake's longtime sweetheart retired from competitive skating at 16 and skates locally.
Although Jake's woman is an established model, Analeigh is very fond of writing. Thus, she decided to study film at Marymount College in Palos Verdes, California.
Jake McDorman's Relationship With Tipton
Not every couple can withstand the pressure of everyday life and busy schedules. Especially in Hollywood, it's unbelievably exhausting to run back and forth from relationships to work. But "Limitless" star, Jake McDorman, and Warm Bodies star, Analeigh Tipton are maintaining the strain since 2014.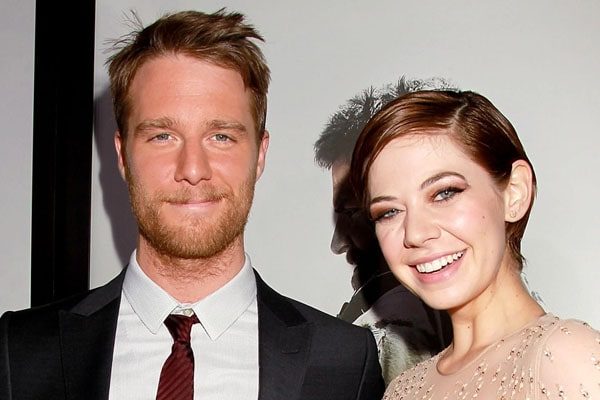 The beautiful couple of Jake and Analeigh are holding onto one another since 2014. Image Source: Dave Allocca. 
The couple met as professionals and fell in love with one another over time. As of now, they are starring together in numerous projects and are incredibly happy sharing their feeling. The lovely couple shares their love via social media, especially Instagram.
Even after being together for such a long time, they are truly passionate about one another and share the love for animals. The duo is an avid animal lover and own pets. Being a pet owner, one must go through the excruciating pain of losing precious life. The couple shares their pain and shares their love, which has made them as strong as ever.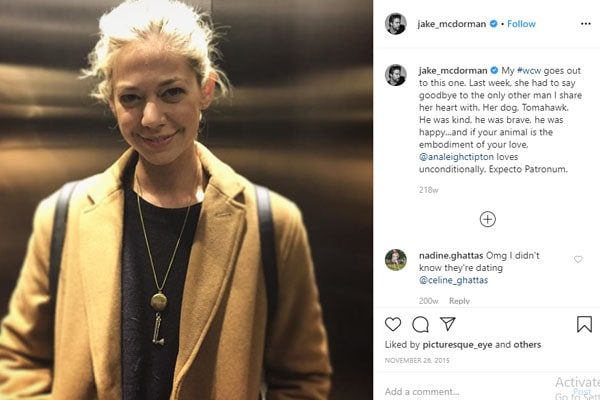 Jake McDorman shares the pain of his sweetheart's love. Image Source: Instagram.
The couple makes make many red-carpet appearances together and supports one other emotionally as well as professionally. Although we meet our soulmate at one point and forget all about the past, it still manages to linger/ hang around for a long while. Such history follows the gorgeous model, Tipton as well.
Before Jake and Analeigh Met
Before the goofy couple encountered one another, Analeigh Tipton was in a relationship with former boyfriend, Aaron McManus. Analeigh Tipton's ex-fiancee is a producer and actor, known for Signs: Earth (2012), Crave The Documentary (2010), etc.
The ex-couple was engaged in 2013. However, Tipton and McManus did not reach their milestone and unfortunately had to throw off their six years of relationship and called off on a year of engagement in 2014.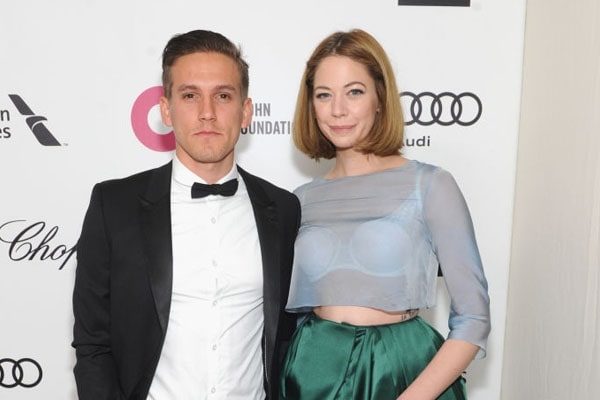 Analeigh Tipton's previous relationship did not last long. Image Source: Getty Images.
On the flip side, it looks like Analeigh's boyfriend Jake McDorman had no other woman get in his life. Former model, Analeigh is one lucky woman to have this handsome man as her beau.
Let's hope the duo continues to fall in love with one another like they are now and hear the news of them getting married soon.
Dont's Miss To Follow SuperbHub For More Updates On Celebrity News, Entertainment, and Biography.