Jake Etheridge's girlfriend Mackenzie Porter is a Canadian Actress from the series Travelers. Tracking back their Instagram, the couple seems to have enjoyed each other's company and been in love since 2014. They have traveled many places together and looks like they're also living together. So let's dig deep into this musical relationship.
Jake Etheridge's Girlfriend Mackenzie Porter
Mackenzie Porter is a Canadian actress(born on January 29,1990), a musician who plays guitar, violin, piano and has a very sweet voice.
Porter's brother is a 2004 Canadian Idol winner Kalan Porter and Mackenzie has toured in a family band with him. Jake Ethridge's girlfriend Mackenzie is a 2011 Nashville North Star Winner too.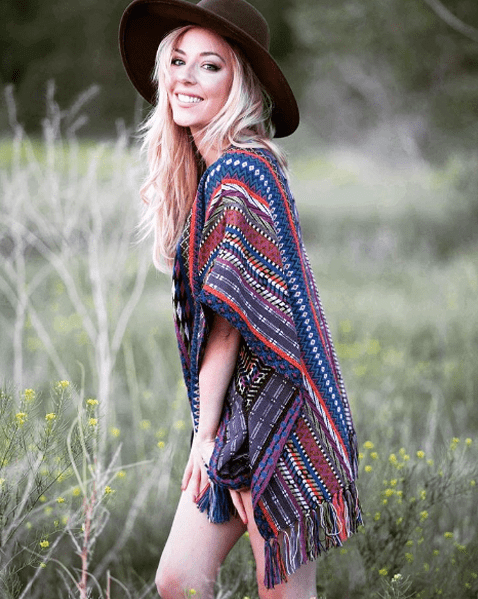 Jake Etheridge's girlfriend Mackenzie Porter is hot and gorgeous.
Source: Mackenzie's Instagram
As an accomplished actress, Mackenzie appeared in many films and T.V. productions. She has worked with many famous names such as Patrick Swayze, Carmen Electra, Michael Madsen, Aidan Quinn, Jason Priestley, Kim Coates etc. In 2016, she worked in the Science Fiction T.V. Series Travelers and Dinosapien in 2007.
Porter was awarded "Best Actress Award" in 2010 at the Rosies, Alberta Film, and T.V.  awards. She was named as "Top 11 Talents to watch" in BC Living Magazine.
Jake Ethridge's girlfriend, Mackenzie Porter Net Worth is estimated to be $2 million.
Jake and girlfriend Mackenzie Porter's Lovey-dovey relationship
Mackenzie is a singer, songwriter, and actress. Both Mackenzie and Jake have a similar interest in Music, and that might have helped them bond together. The lovebirds are open about their relationship in social media and seem devoted together.
Scrolling through their Instagram posts, it reflects their romantic connection as made in heaven. In 2018, February 22 Mackenzie uploaded a teaser of a video on which she's working together with Jake.
Together the duo is working on a new song in which Porter is singing and Jake is playing Bass.
They have been together for valentines day, Thanksgiving, Christmas and new year. The couple is together on their birthdays and never misses to post happy birthday pictures and wishes.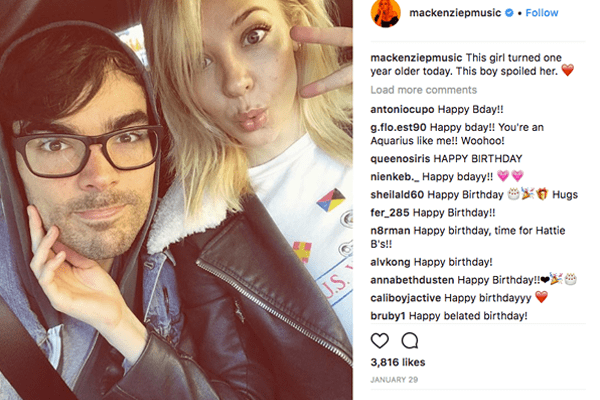 Crazy in Love: The cute and silly lovebirds Jake and Mackenzie never fail to wish each other in Birthdays.
Source: Mackenzie Porter's Instagram
From sleeping together in a closet because of a damaged heater and having spent quality time on vacations, Jake and Mackenzie are a perfect match together and are sweethearts.
Jake Etheridge's girlfriend Mackenzie stated in her Instagram Post on January 14, 2018, that they had slept in the closet on the first year of their dating. She adds it was romantic back then and is still romantic 4 years after since they started dating.

Jake also participates in some cute yet silly things done by Mackenzie like nose peeling, Jake while is unaware of the pain.
Together they have traveled to Lexington, South Carolina, Carmen-Cancun Mexico, Bridgestone Arena. They live in Nashville in a fabulous spacy home where they moved in 2015.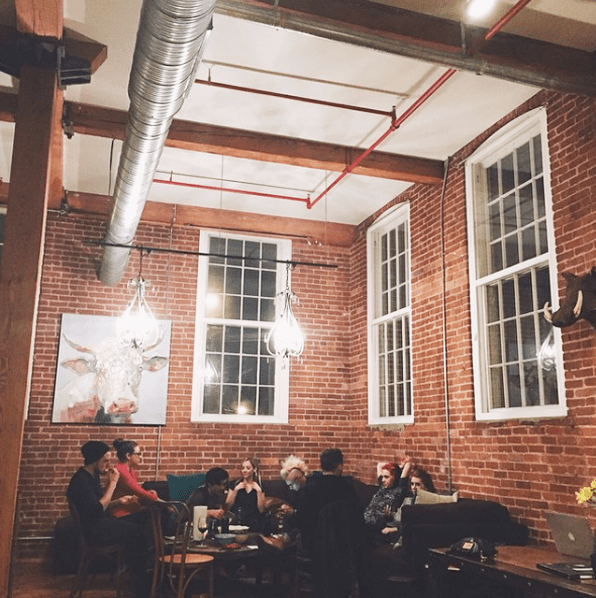 Jake Etheridge's girlfriend Mackenzie shares Nashville home with Jake.
Source: Instagram
God bless the sweet couple!
Be in touch with SuperbHub for more Celebrity News and Entertainment.