Yes, the adorable couple of Jaclyn Hill and her boyfriend Jordan Farnum are still together. Jaclyn and Farnum's relationship started after Jaclyn's divorce with her then-husband Jon Hill.
Jaclyn Hill is a famous Youtuber and the founder of Jaclyn cosmetics. As for her partner, Jordan Farnum is a rapper and a musician. The lovely pair has been with each other since 2018. And there is no rumor around about their breakups.
Jaclyn and her former husband were together for almost nine years. Soon after her divorce with her husband, she linked up with Farnum. And it seems like she is sharing a very good relation with her present lad, and they are happy with each other.
How Did Their Relationship Start?
It is said that the pair of Jaclyn Hill'sboyfriend Jordan Farnum has been dating her since July 2018, but she went public about their relationship in September.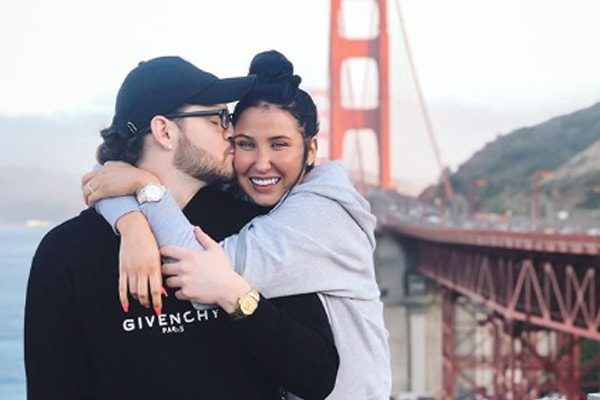 Jaclyn Hill is dating Jordan Farnum since 2018. Image Source: JacIyn's Instagram.  

Well, Jaclyn found her new beau Jordan Farnum and her ex-boyfriend Jon also got in a committed relationship with Ashlyn Vanhorn.
Jaclyn and her former husband were not happy together. In 2018, there was a rumor about their divorce which turned to be true. Their fans were disappointed about their favorite couple's divorce news. Hence, by their social media post, they shared that they are more like companions than a life partner and there is no bad blood in between them.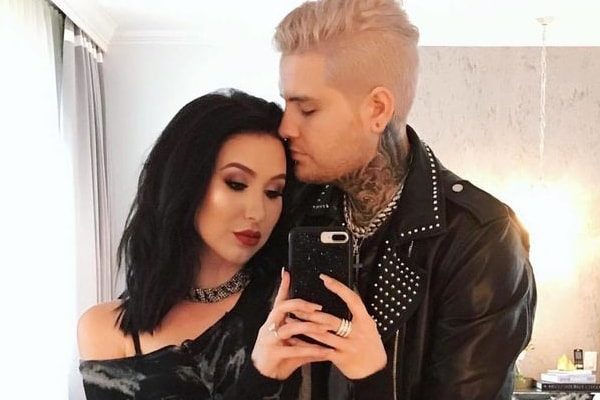 Jaclyn Hill and her former husband Jon Hill parted their ways in 2018. Image Source: Revelist.
However, Jaclyn was slammed by her fans that she cheated on her husband Jon Hill because they got a divorce in May and soon after that she started to date Farnum.
But later, Jon in an interview confessed that Jaclyn did not cheat on him, he further said that they were getting divorced because of his drug addiction.
When Jaclyn started to get hate comments all around, she shared that it was just opposed and they were targetting the wrong person.
Jaclyn Came As An Angel in Jordan's Life
Jordan was feeling very low after losing his brother Jayson. He was quite inactive in his social media. He was totally broken and had become an emotionless person. Furthermore, Farnum shared that he was very upset by his brother's demise. Later Jaclyn came in his life and brought him back to reality by adding some extra happiness.
View this post on Instagram
Seemingly, Jaclyn is spending a great time with her partner. She often shares stunning pictures with her boyfriend with beautiful captions.
Both Farnum and Jaclyn are having a great time with each other and hope that they will make a very long journey together.
Keep connected with SuperbHub for more News, Entertainment and Biography.