Les Miserable J. Michael Finley has become the famous name after the movie I can only Imagine, released in March 16, 2018. He is the lead artist in the movie and had portrayed the role of Bart Millard, Frontman of MercyMe band. J. Michael Finley's wife, Elizabeth Doran and Finley are quite happy about the success of the movie.
Everyone knows Finley. Talking about his wife, Elizabeth is stunningly beautiful. She looks adorable in her blue eyes. Most importantly, she was looking astonishing on the wedding day.
In fact, both Finley and Doran were looking awesome together. He was wearing a black tuxedo with grey shoes as a wedding dress while Doran was wearing a white and beautifully designed lace deep V back cut wedding gown.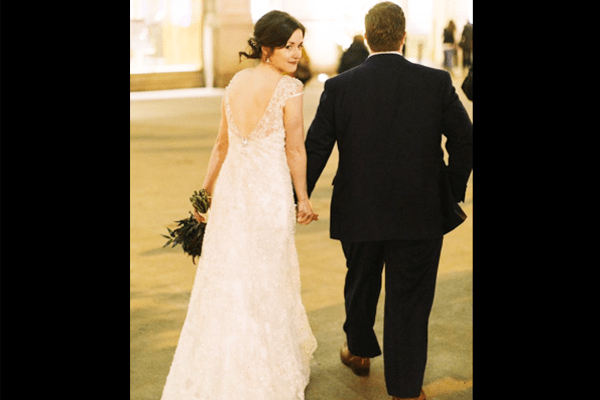 J Michael Finley's wife to be, Elizabeth looks adorable on those short sleeves, lace deep V back cut white gown. She looks extremely happy holding her love's hand all ready to tie knot with him.
Image Source- Facebook
J Michael Finley's Wedding
The well-decorated wedding venue was the first attraction in J Michael Finley's wedding. Meanwhile, Elizabeth's beauty was another beautiful thing to capture in the ceremony.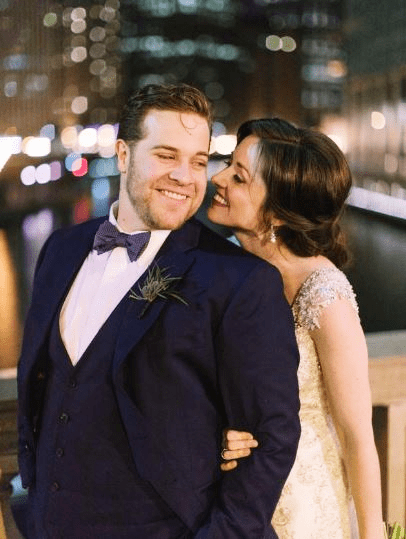 Extremely happy Bride and groom: This is a really romantic picture of the wedding, where Finley leans towards his love from the back and looks into her eyes with a smile expressing the happiness of finally being a soulmate of his sweetheart.  Source: Finley's Facebook
It was Sunday and December 3rd, 2017 when the couple took the wedding vows and were announced, husband and wife. Not to mention, the wedding venue was Willis Tower located in Chicago.
Wedding Cake
Also, the wedding cake was there to make the ceremony much more formal. The four-storeyed cake was decorated with beautiful roses. And the couple enjoyed the cake feeding ceremony. Furthermore, the musician was there to play romantic background music.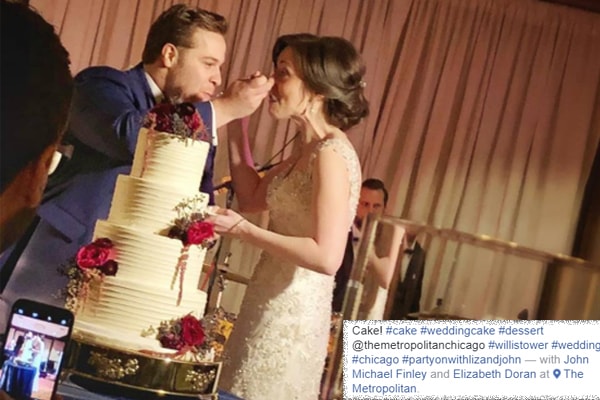 The bride and groom enjoyed the taste of four-storeyed wedding cake. 
Image Source- Facebook
Guests
The marriage ceremony was filled with the stars like filmmaker/director Andrew Erwin, Catherine Decker Downes, Kevin Downes and Trip Langley. Then, Wayne Finley, the father of the groom was the officiate of the ceremony. While Bride's parents Mary Anne and Jim Doran and grandmother Patricia Doran too were present in the wedding venue.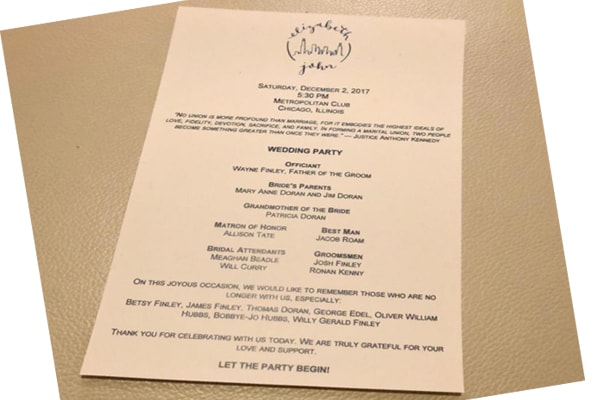 J Michael Finley's wedding party was officiated by his father, Wayne Finley. 
Image Source- Facebook
Meanwhile, Allison Tate was the matron of honor and Jacob Roam was the best man in the wedding party. Furthermore, Josh Finley and Ronan Kenny were the groomsmen and Meaghan Beadle and Will Curry were the Bridal attendants.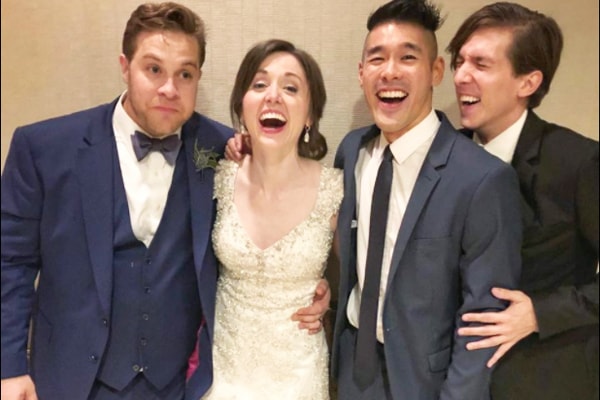 Looks like guests, Trip Langley(left) and Chris Kong are having fun in the ceremony with beautiful bride, Elizabeth. 
Image Source- Facebook
Also read J. Michael Finley's net worth.
More on J. Michael Finley and Elizabeth Doran's relationship
The couple might have been dating since 2013. As J.Michael Finley's wife Elizabeth has posted their first picture on Facebook in 2013. Since then the couple is spending a quality time together.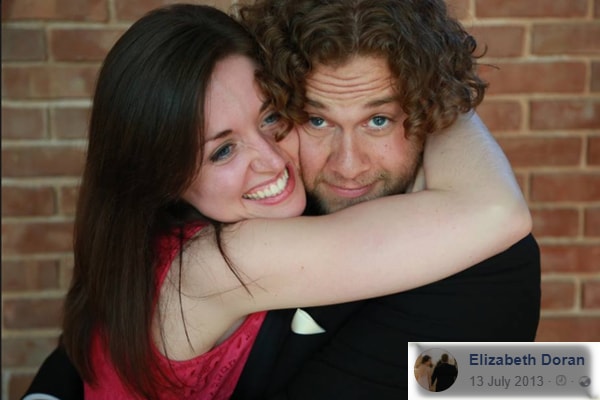 Finley and Doran might be dating since 2013. Image Source- Facebook
After the relationship was on the air, the couple also went on several dates.  Undoubtedly, Finley and Doran are soulmates and look adorable together. Here is the picture, where the couple is on a date and have a day off. They visited Hamilton: An American Musical.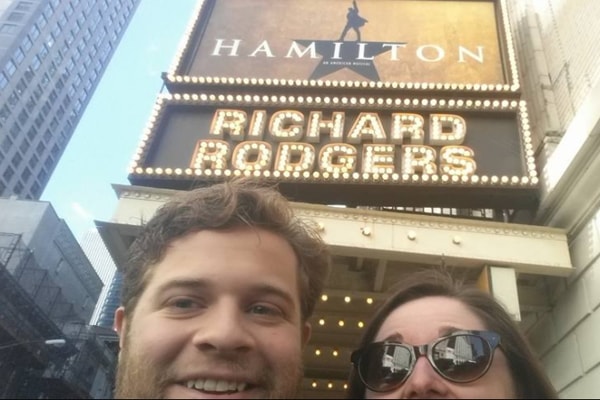 It is a day off, and Michael and Doran are on a date at Hamilton. 
Image Source- Facebook
J. Michael Finley's wife Elizabeth looks very happy with her husband's success in big screen and the couple will surely be together in Award and Film ceremonies soon.
Stay with SuperbHub for interesting Entertainment News.