Professional Basketball Player J.J Redick married his girlfriend-turned-wife Chelsea Kilgore on June 26, 2010. The couple is happily married with two beautiful children. J.J Redick has gone 8 wonderful years with his wife Chelsea Kilgore as of 2018.
From taking relaxing trips around the States to spending lazy days at home, the young couple, J.J & wife seems endlessly in love with each other. The pair will celebrate 8 years marriage anniversary on the 26th of June, 2018.
J.J Redick & Chelsea Kilgore Lovely Marriage!
J.J also known as Jonathan started dating girlfriend Chelsea back in 2008. The couple who have been together for 10 years & married for 8 have two wonderful boys, Knox born in August 2014 & Kai Born in August 2016.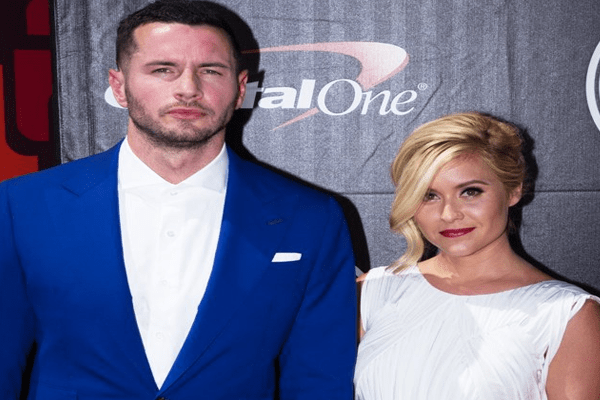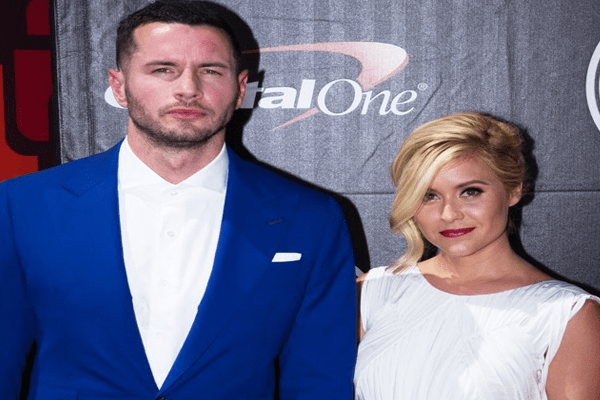 Pro Basketball Player J.J Redick with his long-term wife Chelsea Redick at the 2015 ESPYs.Image Source: Pinterest
The American BasketBall Player J.J Redick says his wife Chelsea keeps the player grounded & says his wife Chelsea is an earthly rock while also praising Jesus to be his heavenly rock. The couple rocks.
The Redicks bought a house in November 2012 & recently sold it for a price of $5 million according to Forbes. The Redicks couple is one of the concerned parents of United States & want the best of the world their children grow up to live in.
Quick Facts!
J.J Redick's wife Chelsea Kilgore-Redick has a twin sister named Kylee Kilgore!
NBA Player J.J Redick also has elder twin sisters, Catie & Alyssa who played basketball for Campbell University in their early days!
Apart from being successful Athletes, the couple J.J & Chelsea  are just as smart & are graduates of Duke University & University of Central Florida respectively
J.J & Chelsea are a huge fan of double dates & are frequently seen to be going on dates with her twin sister Kylee & her partner!
J.J's wife Chelsea is a Pilates instructor & is just as active like her hubby J.J Redick!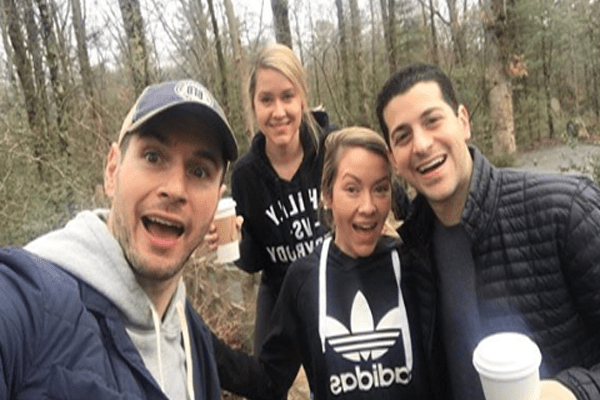 American BasketBall Professional J.J Redick with Wife Chelsea & her twin sister Kylee with her partner.Image Source: Instagram(@kyleekilgore)
Kids – Knox and Kai
The pair, Jonathan Clay Redick & Chelsea Kilgore- Redick are blessed with two angel-like sons Knox & Kai.
The Redick Couple's firstborn Knox was born in August 2014 & their second child Kai was born in August 2016. Baby Mama & J.J Redick's wife Chelsea occasionally posts adorable pictures of her beau with her sons.

J.J. Redick purely loves his sons & wife . In an interview with the LA Times, Redicks stated "To have my son at my NBA game, it's incredible " which shows how much family means to the 33-year old Player.
We wish the young couple, J.J & Chelsea Redicks the best in their personal as well as professional lives & look forward to seeing more of Knox & Kai with their daddy J.J Redick & Mom Chelsea!
For more News & Celebrity Entertainment, Visit SuperbHub.