Everyone wants to live a high profile life. Does Lisa Kennedy Montgomery think the same?
Being a TV personality, Media celebrity and of course living with the love of life, there will be an absolute expectation of lot of pictures and videos together flooding the social media sites.
You would expect the same from 'Kennedy' who is a popular political commentator and game show host. She got married with her recent husband Dave Lee,CEO of Signal Snowboards in 2000.
If you go through Kennedy's twitter and Facebook account, all you will find is her program updates and videos status. It would be a waste of time, if we scroll and try to get a glimpse of her personal life.
Does that mean she doesn't want to share her personal life? The possible answer would be 'yes'.
However, it doesn't necessarily mean that there is any problem or issue with the couple.
They are living a happy married life. They just want to keep their personal life to themselves.
Let's find more about Lisa and her married relationship status as much as possible: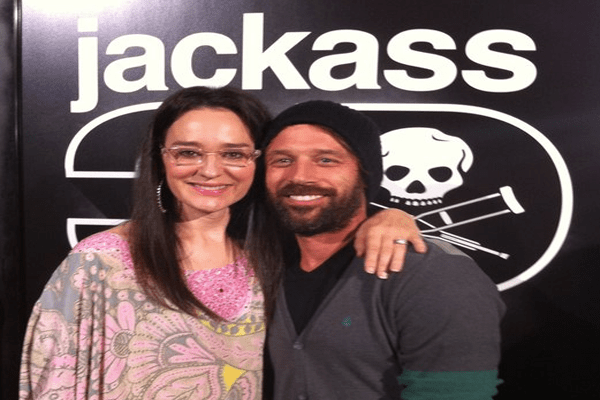 Lisa Kennedy Montgomery is a raising-star in the media sector. She is well-known from her show named "The Kennedy Show" which airs Monday through Thursday at 8pm ET on the Fox Business Network. Her show examines the relevant political, cultural, and social issues .
She is also widely known for making elephant tattoo on her pelvis.
In 1994, she has mimed oral sex on a microphone. This happened while standing next to Rudy Giuliana at the VMAs. It proved that she never feels shy in her life.
Since 2000, she is a married-woman. But she rarely opens her mouth about her married relationship with her husband Dave Lee till this date.
Lisa Kennedy Montgomery and Dave Lee have two cute children, both beautiful daughters. Their first child, Pele Valentina was born on 1st July 2005. Lotus is the younger sister of Pele Valentine.
We can have a look at the family selfie pic possibly taken after a hectic work schedule. This can be a very rare picture of Lisa Kennedy Montgomery and her family.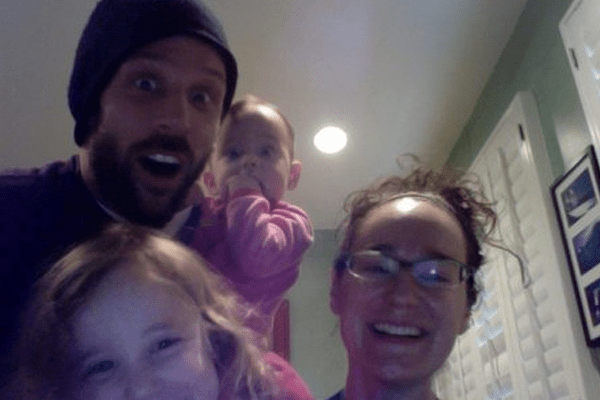 Lisa Kennedy Montgomery took selfie with her husband and kids
It has been 17 years of their marriage with two kids. But no more gossip or any issues has reached media about her marriage and relationship with her husband. She maintained her marriage relationship private and strong.
However, in 2015, Kennedy spoke to Cosmo that she was not satisfied with her past jobs and work schedule. She spent a stressful life. But her husband encouraged and supported her to work better.
She said, "My husband was like, 'You need to figure out what you really want to do.'… He was absolutely right. He was the one who believed in me."
Every woman wants to have a supportive husband like Dave Lee. What other women except Lisa Kennedy Montgomery desire more from their husbands?
Lisa Kennedy Montgomery, you are a lucky woman! And we cannot miss to quote the same for Dave Lee.
Due to her hard work and contribution to the industry, Lisa Kennedy Montgomery takes her salary back to home. Dave Lee is also a trained professional snowboarder who has been working with Signal Snowboards since 2004. The couple together earn a good salary enough to live a better and comfortable life with their kids.
Cheers to the happy family!!