Sometimes, the internet does wonders. Misty Loman, is one of the wonders created by the internet, that too for good. Someone would say, "Say No to Drugs," but the mugshots that Wisconsin sheriff, Adam Bieber shared is a strict warning.
One snort and few seconds of heaven would lead one thousand years of deaths and inhumane destruction. That is precisely what happened to the 41-year-old Misty Loman. Let's know more about why Loman's mugshots are on-trend.
Sheriff's Warning To Youths Through Misty Loman's Mugshots
Aforementioned, Wisconsin Sheriff, Adam Bieber uploaded a photo on his Facebook page, showing the downfall of Misty Loman. Moreover, the post got a massive response from the media, and the internet exploded with varieties of memes and scrutinized her suffering.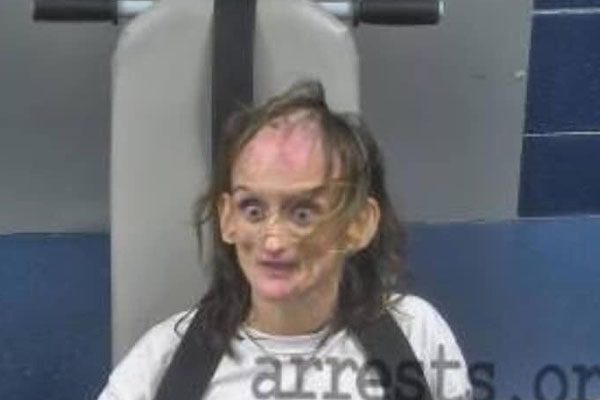 After her mugshots went viral, Misty Loman received many unwanted comments. Image Source: Pinterest.
Misty Doman Loman was arrested inside Warren County courtroom after being accused of showing up intoxicated to her court case in July 2019. She was charged with public intoxication and possession of a controlled substance.
After the police's investigation, they discovered a small bag of suspected crystal meth. But Loman claims the suspected substance to be the crushed Zofran, a medication used to prevent nausea and vomiting caused by chemotherapy.
Many discussions led to intense scrutiny. The collage of mugshots not just received humble comments but was showered with few crude comments as well. Loman's mugshots are devastating. Seeing a perfect woman turn herself into addiction, along with her disease, is horrible. Also, in a way, the post is a lesson to every individual who thinks a puff or a snort would not harm a cell.
What Had Led Misty Loman Down The Path Of Addiction?
Not a soul would destroy their life unless they suffer. Yes, there could be some knuckleheads who'd want to experiment with drugs and appear cool. But not a soul would want to become their sole reason for destruction.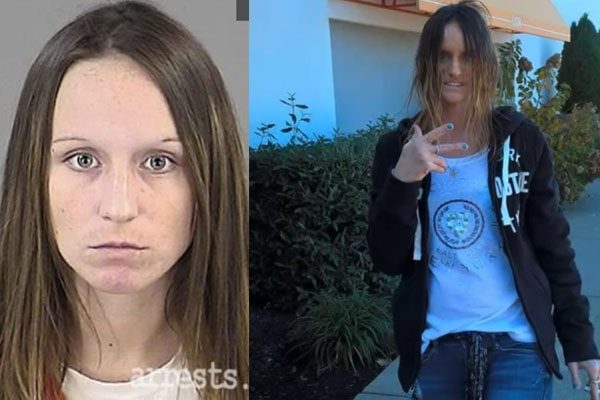 Misty Loman's entire life was consumed because of her addiction, diseases. Image Source: Pinterest.  
Misty Loman suffered too. Posts that were made as awareness failed to convey that life was throwing rotten lemons at her, and she was unable to process them all at once. Words are free and you could speak as much as you can to sympathize with a broken mother, a mother who lost not one or two but all three of her children.
One of Misty Loman's child was stillborn. Unfortunately, when pregnant with twins, one died in her womb and the other managed to survive less than a month. None of the deaths were drug-affiliated. However, the world failed to reckon the pain.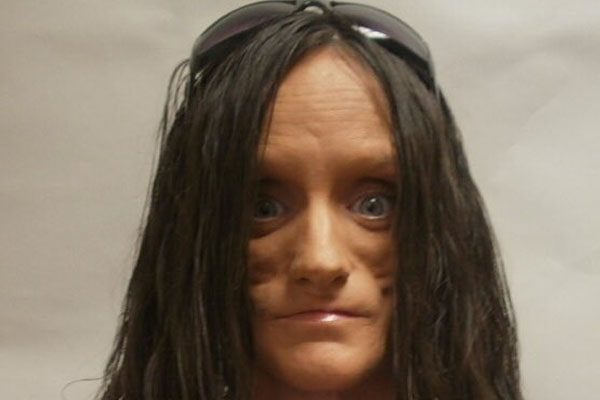 Unfortunately, Loman lost her children at a young age. Image Source: Pinterest. 
Furthermore, what the news failed to cover was that she suffered from a few life-threatening illnesses, including bone cancer and was going through chemotherapy if we are unaware, it causes a severe hair fall. She also has scleroderma, that hardens her skin and a reason why she looks the way she does. As if these were not enough, she also had lupus.
A person does not desire to destroy their life; they only get one chance. But when things get intolerable and stand at the wrong place at the wrong time, the demolition is inevitable. That's why Misty Loman failed to differentiate right from wrong and fell deep into the pit of meth addiction.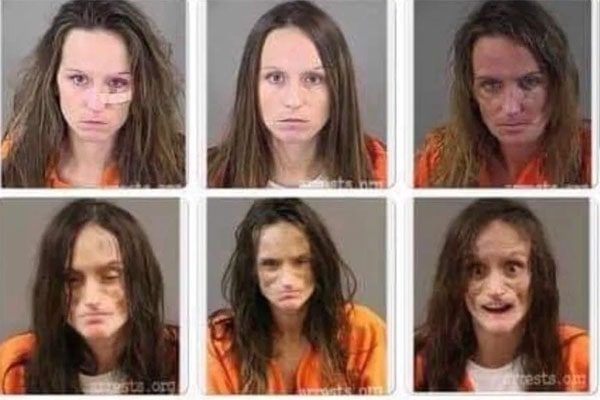 Loman's disease is also one of the reasons for her deteriorating appearance. Image Source: Pinterest.
Although Loman's arrests were for her addiction and different reason, the deterioration of her appearance is not just the result of the abuse.
Through The Path Of Sobriety
No matter how deep one sinks in the ocean of addiction, there remains hope. It is beyond saddening to see people commenting on someone to die over the mugshots and few irrational decisions. It is heartbreaking to know that humans today are insensitive and crude.
However, Misty did not give up on life and decided to give life another chance. Despite being hated and ridiculed by the internet for years for her addiction, her mugshots being the advertisement of awareness, nobody takes accounts of her sobriety today.
After years of scorned life, Misty decided to get sober and finally got the sight of the calm ocean amidst the wilderness. She is fighting her battle and is winning in it. Let's hope the mother of two, Corey and Jacob, with her husband, Gary Glass Jr. enjoys her life with her family.
Don't Miss To Follow SuperbHub For More Updates On Celebrity News, Entertainment, and Biography.