Self-acceptance is a feeling that many of us fear. Moreover, numerous of us live in denial, which might lead to an exhausting fight with thyself. Such is the story of the Fuller House star, Juan Pablo Di Pace.
The 40-years-old Juan Pablo is an Argentinian actor/singer who is known for his role in 2008's musical romantic comedy movie, Mamma Mia! Moreover, he's amassed a significant mass of audience who are curious about his personal life. So, let's scroll down a little.
Is Pablo Married?
Probably NOT!! Though Di Pace plays the role of Kimmy Gibbler's estranged husband, Fernando, in the Netflix sitcom, Fuller House, he's not married. Juan's on-screen former wife and romance are very likable. But, unfortunately, Juan has not found the partner of his dream just yet.
The Dancing with the Star participant, Juan Pablo became a hotline after his confession about being gay came out through TEDx. His courage and the decision to be a complete person is applaudable. Thus, let's hope Juan Pablo Di Pace's boyfriend is on his way.
Pablo Publicly Came Out As Gay
In June 2019, Juan Pablo Di Pace mustered up all his courage and publicly announced that he belongs to the pride group and he is proudly a gay man. Divorcee dad, Fernando in the Netflix sitcom Fuller House, announced he was gay during a TEDx Talk in March. But the video was released in June, which also happened to be the pride month.
Juan Pablo Di Pace's speech in front of the hundreds of the students at United World College in the Netherlands was impactful and endearing. In the video, he recalls how he was tormented and bullied during his early life.
It is regrettable to hear that a confident lad like Juan himself was in the desperate will of changing himself to fit in the circle of life. That's beyond heartbreaking, the desperation of needing to change and that too at a very young age.
A Catholic Family
Juan Pablo Di Pace was raised by a Catholic family. Matter of fact, his confidence boosted when he landed on the role of Jesus Christ himself in NBC miniseries, "A.D. The Bible Continues."
Growing up as a Catholic, one learns the homophobic attitude that's being preached, discarding the "Gay Community." But, during his time as Jesus, in A.D., tied on the holy cross, he questioned God and felt acceptance and compassion.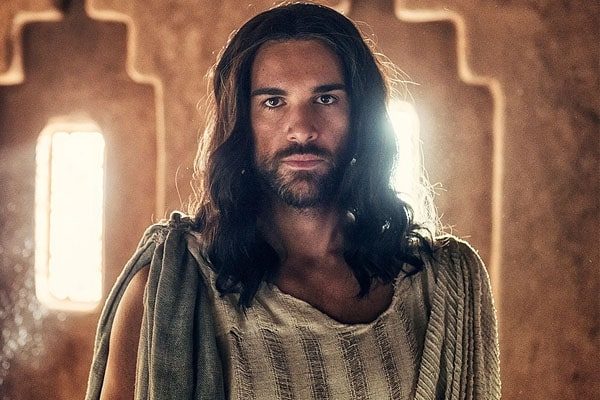 After his role as Jesus, he felt more loved and accepted by the god. Image Source: JOE ALBLAS/LIGHTWORKERS MEDIA/NBC.
Similarly, in an interview with People magazine, Juan had been open about his sexuality with his parents and reminisces the horror before them acknowledging that nothing's wrong being a gay person. Pablo is proud of his parents' growth and them being very supportive. He further continues that he kept his identity under wraps as it would make a negative impact in Hollywood.
Today, the Argentinian singer Juan Pablo Di Pace is a proud man waiting for his dream man to come by. Let's hope Pablo's husband/boyfriend comes as a knight in the shining armor.
Dont's Miss To Follow SuperbHub For More Updates On Celebrity News, Entertainment, and Biography.